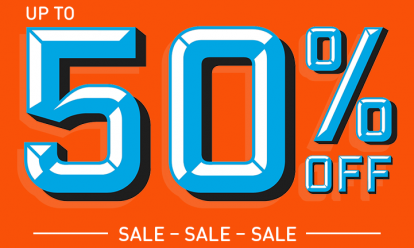 Get covered in our half price Breakdown Cover sale from just £7 a month.* We're the UK's best breakdown provider as voted by Auto Express drivers 2021.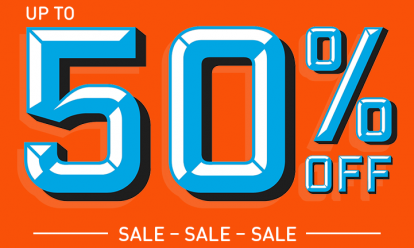 By Jonathan Crouch
Introduction
Audi's understated Q5 continued in its subtle conquest of the premium compact SUV sector in the facelifted post-2012 guise we look at here. This improved first generation model got a range of more efficient engines and even more car-like driving dynamics that made this model great on tarmac and even pretty effective for light off road use. There's loads of advanced technology and a beautifully practical interior crafted in Audi's own inimitable style. In short, if you can afford it, you'd like one.
Models
5dr 4x4 (2.0 TFSI petrol 2.0 TDI, 3.0 TDI diesel [base, SE, S line])
History
In many ways, Audi owns the premium part of the compact SUV segment. Has done ever since this car, the Q5, was introduced in 2008. Back then, it didn't have much to beat, with only BMW's aging first generation X3, Volvo's quirky XC60 and Land Rover's more utilitarian Freelander offering alternatives to buyers wanting the class and road manners of a compact executive estate but the high-set driving position of a proper SUV.
In the years following the Q5's original launch though, the opposition caught up, BMW announcing a second generation X3 and Land Rover introducing its avant garde Range Rover Evoque. Hence the need for the Q5 to up its game in 2012 with a far-reaching package of enhancements. These included tweaked styling but the really important change came with a redesigned engine range offering extra power and lower running costs. There was also extra high-tech equipment and, for those who could afford it, a frantically fast SQ5 flagship model. Audi, you see, doesn't do things by halves.
As a result, the Q5 was refettled sufficiently to last all the way to late 2016, when an all-new second generation model was launched. Let's checked the facelifted MK1 version out as a used car buy.
What You Get
Audi doesn't like to radically alter the appearance of its cars when it chooses to update them - and it didn't here. As a result, with this facelifted first generation Q5, the coupe-like roofline and the wrap-around tailgate remained as before as part of a shape that, as previously, remained 210mm taller than the kind of Audi A4 that buyers could also have considered in this era.
However, the post-2012 Q5 package was considerably enhanced by a subtle series of updates. These included revised headlamps featuring xenon lighting. Most models got these headlights framed by LED daytime running lights, the lamps flanking a smarter high-gloss black single-frame front grille with bevelled upper edges. Further detail changes included modified bumpers with high gloss black inserts and foglights with chrome rings. For many buyers though, it was more important to note that the facelift changes included the addition of roof rails and cross bars as standard equipment.
Inside, the mid-term update tweaks were equally low key, though owners of the original version of this model will notice the extra splashes of chrome and high gloss black trim, the clearer instruments, the neater control stalks and the simpler-to-use MMI infotainment system. Otherwise, not much changed - which meant that potential buyers could continue to expect a very classy cabin indeed, though one that some may feel could have been a bit further distanced from that of an ordinary Audi A4. Even the driving position doesn't feel that different, your perch not quite as high-set as you'll find in less dynamically-oriented cars of this kind.
In the back, thanks to the long 2.81-metre wheelbase, the reclinable rear seat offers comfortable space for two adults - or three at a push, people who'll thank you for finding a Q5 whose original owner specified the extra cost 'Rear Bench Seat Plus' option which enables the rear bench to slide back and forth to prioritise either passenger legroom of luggage space. And talking of luggage space, well though the 540-litre cargo bay isn't the largest in the class, it's not far off it and has a useful selection of hooks, power sockets and fastenings, flexibility that some original buyers added to by specifying Audi's neat rail-mounted load security system. Go for a variant that was originally fitted with the sliding rear seat and you also get a useful through-load system for longer items, but if you need more room than that, pushing forward the 60/40 split-folding rear seat increases the capacity to 1,560-litres - or more if you find a car specified with the fold-flat front passenger seat. In that case, there's enough load length to carry a surfboard should you so wish.
What You Pay
Please contact us for an exact up-to-date valuation.
What to Look For
Most Q5 owners we surveyed were very happy with their cars but inevitably, there were a few issues reported. One owner reported premature brake wear, another talked of excessive oil consumption and another had had a complete transmission failure. One owner had a problem with shuddering and bucking on inclines, something which was eventually traced to the need for a new fuel injector. As for minor issues reported that you might want to look out, well one owner had a problem with rattles in three areas of the car - in the driver's side door, in the driver's seatbelt mount and around the area of the cargo cover.
It's unlikely that too many Q5s will have been used off-road in anger but just in case, give a thorough check to the under body of the car and make sure those wheels are in decent shape. Wheel damage is more likely to have come from urban kerb stones than Rubicon trail boulders and so are the parking knocks that the Q5 may have collected. Audi's quattro 4x4 system should prove reliable and the engines have all been used extensively in other Audi models so there should be little cause for concern there.
Replacement Parts
(approx based on a 2013 Q5 2.0 TDI - Ex Vat) An air filter costs around £16, an oil filter costs in the £8 to £10 bracket and a fuel filter costs in the £22 to £33 bracket. Brake pads sit in the £28 to £38 bracket for a set, though you could pay up to around £55 to £65 for a pricier brand. Brake discs cost around £127, though you could spend up to around £200 for a disc from a pricier brand. You'll pay around £15 for a drive belt, around £60 for a thermostat, around £86 for a water pump and in the £115 to £130 bracket for a radiator. Tyres sit in the £35 to £45 bracket. Wiper blades cost in the £10 to £18 bracket, though you could pay up to around £35 for pricier brands. The wing mirror glass is priced in the £30 to £35 bracket.
On the Road
At launch, this Q5 set a new benchmark for sporty handling in compact SUVs, feeling much like the conventional Audi A4 saloon and estate models upon which it was based. If you had to criticise, you'd have said that the steering could have been sharper and the ride was a bit firm - but that was about it. Otherwise, here at last was a model of this kind you could buy without the usual clunky dynamic downsides. By 2012 though, that clear class leadership had been eroded with the launch of the Range Rover Evoque and a new generation version of BMW's X3. Both showed just how good a car like this could really be on tarmac while retaining more than a modicum of off road ability.
So with this facelifted first generation model, Audi responded in kind. Suspension tweaks softened the ride and a new electro-mechanical steering system offered more feel around the bends. Buyers of this improved version also found an almost completely new engine range beneath the bonnet, all the units employing turbocharging, direct injection and a stop-start system for frugal emissions. The result of all this was that every unit managed the clever trick of offering more power with lower running costs. And no engine demonstrates that better than the one quite a few customers chose, the petrol 2.0TFSI. Don't confuse this unit with the old 180PS engine of the same name that was in the original version of this Q5: this one's very different.
For a start, it develops a lot more power - 225PS - good enough to get you to 62mph from rest in just 7.1s on the way to 138mph, but what's really important is that the pulling power - 350Nm of it - that undergirds all that grunt is accessible far lower down in the rev range, from just 1,500rpm. So much so that you've really got to have a need for speed to want to opt for the pokier petrol option, also different in this revised Q5, a supercharged 3.0 TFSI unit good for 272PS that improves those figures to 5.9s and 145mph but had to be ordered with the eight-speed tiptronic auto transmission that was optional on the 2.0-litre variant.
The majority of Q5 buyers though, continued to give these petrol choices no more than a cursory glance on their way to sign up for one of the diesels. In most cases, that meant a preference for the 2.0-litre TDI unit, which in this facelifted model was slightly pokier with 177PS on tap, good enough to get this Q5 to 62mph in 9.0s on the way to 127mph, performance that's hardly affected if you choose a variant with the high-tech twin-clutch S tronic 7-speed auto gearbox. The same transmission is the only option should you go for the considerably quicker 245PS 3.0 TDI version that manages 6.5s and 140mph. This variant represents the final stepping stone to the desirable flagship model, the potent SQ5 3.0 TDI bi-turbo that offers 313PS accessible via an 8-speed tiptronic auto 'box, needs just 5.9s to make 62mph and has to be electronically restrained at 155mph.
Whichever Q5 you choose, it'll come as standard with quattro permanent all-wheel drive - which is worth pointing out, 4x4 mechanicals no longer being a given on small SUVs these days. As you'd expect from a performance-minded car of this kind, this set-up is very much tarmac-orientated, with a centre differential pushing 60% of the grunt on offer to the rear wheels but able to rapidly re-distribute power when necessary. As might be required, for example, during sharp cornering that's aided by torque vectoring brakes for tighter turn-in.
The other situation that'll see the quattro system earn its keep is of course when you venture on to an unpaved surface, statistically a rare occurrence for SUV owners. Audi reckons that only 2% of them have ever driven across 'rough country'. Should they try and do so in one of these, they might actually find themselves a little surprised by what it can do, providing they stick to the gravel tracks, sand and light off piste use for which this car was designed. There are no extra knobs or levers of course - nothing as crude as that. The car itself will sense when you're off-tarmac, the stability control system automatically switching into an off-road mode which adapts according to surface and incorporates hill descent control that'll ease you gently down steep slopes. It'll even tweak itself to accommodate for a roof rack.
Find yourself somewhere you probably shouldn't have ventured with your shiny Q5 and a surprisingly competitive set of off-road stats suggest you might make it back to civilisation. The torquey engines that facilitate a class-leading 2,400kg braked towing capacity can get you through some surprisingly tough terrain, somewhere you'll appreciate decent approach and departure angles of 25-degrees, a ramp angle of 18-degrees, a wading depth of 500mm and a reasonable 200mm of ground clearance.
But why are we telling you this when if you were to buy this car, you'd be so unlikely to ever put these figures to the test? Of more interest will be the way it responds when you're favourite country lane opens up, when you're running late and when there's no one in the car but you. In such a scenario, you'll enjoy yourself more if the car you've chosen is fitted with Audi's clever 'drive select' system. This set-up lets you vary the response of the throttle, the degree of power steering assistance, the operation of the air conditioning and, if specified, the shift points of the auto gearbox, via four modes. You'll play with the 'Comfort' or 'Auto' settings for the first few days you own this car: you may even play with the settings of each element via the 'individual' mode that's offered to those who specify Audi's navigation system. Settle into ownership though and you'll probably just leave 'drive select' in 'auto' to do its own thing. Or opt for the more eco-minded 'efficiency' setting.
This system really comes into its own if you've the budget to add some of Audi's choicest electronic driving aids to your Q5, for it also works in concert with things like the damper control that lets you alter the suspension stiffness, the dynamic steering and the adaptive cruise control.
Overall
Whether your destination is Sainsburys or the annual family skiing trip to Crans Montana, you'll feel better about doing it in an Audi Q5. In between, in contrast to larger, plusher and thirstier 4x4s, you won't get that nagging feeling of using a sledgehammer to crash a nut when it comes to meeting your real motoring needs. Nor, when you're alone on a twisty B road, should you need to wish you'd bought something sportier.
Of course, this car faces tough competition, but the well considered package of changes made to this smarter, better equipped and higher-tech improved MK1 version did much to keep it ahead of the chasing pack. Certainly it's not cheap - but then neither is anything else in this segment and at least you'll get a decent part of your money back at resale time. True, it doesn't have the showiness of a Range Rover Evoque or the ultimate handling feedback of a BMW X3, but many will still find this Audi a perfect balance between these two extremes. Resolutely hi-tech and resolutely real world, the Q5 remains resolutely right.