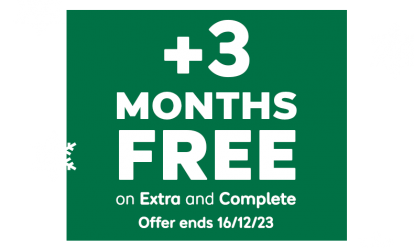 With 12 months of cover, new customers get an extra 3 months for free*.
*Added after 12 months, excludes Basic cover. New customers only. Ends 16/12/23, 7am.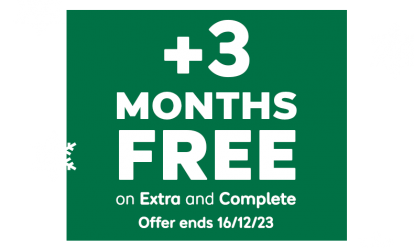 BY ANDY ENRIGHT
Introduction
The Audi RS6 may no longer represent the cutting edge of rocketship executive saloons and estates, but it's still an enormously satisfying and concussively quick way to cover miles. Beautifully put together and subtly aggressive in their appeal, the RS6 models were, until Mercedes massively escalated the horsepower stakes, the most powerful executive cars around. The four wheel-drive system of the RS6 ensures that it can deploy its power effectively and it's worth tracking down a car with a few miles on the clock in order to take the edge off the sharp initial depreciation.
Models
Models Covered:
Saloon and Avant estate: 4.2 V8 [RS6]
History
The additional 45bhp offered by the Audi S6 over its 4.2-litre V8 sibling wasn't wholly convincing as a performance flagship for Audi's A6 line and it wasn't until the RS6 was launched in 2002 that the Ingolstadt company really had a powerhouse of seismic potency. Upping the ante with its bigger spoilers and 450bhp punch, the RS6 gave pause for thought. A decade or so back, after the media frenzy that was the 377bhp Lotus Carlton, development of the ridiculously powerful executive saloon was knocked back a few steps - but not for long.
Soon, we had the 340bhp BMW M5, outflanking the 326bhp Mercedes E500. Mercedes answered back with the 354bhp E55 AMG introduced in February 1998, but even this car was soon humbled by BMW's 400bhp M5 V8. Audi wanted to join the party too, but the 340bhp S6 was rather outgunned by its two homeland rivals and was even further embarrassed when Jaguar entered the fray with their 400bhp S-TYPE R. The RS6 put Audi back amongst the power brokers, its power output humbling fully paid up members of the supercar club such as the Ferrari 360 Modena or the Porsche 911 Turbo.
The ultimate RS6 arrived in Spring 2004 in the shape of the 480bhp RS6 Plus Avant. Far from being a mere powered-up version, it was properly developed with a series of tweaks including uprated brake discs. These perforated rotors are sheathed behind enormous 19-inch five spoke cast aluminium wheels. RS6 Plus buyers could also order sports suspension as a no cost option. The car had variable damping, firmer springs and dampers and a ride height a full 10mm lower than the original RS6, making the big wheels and liquorice strip tyres fill the wheelarches even more convincingly. Some executive expresses disguise their power subtly. The RS6 Plus isn't one of them.
What You Get
The RS6's sheer power gives it a very special feel but there's no need for heroics at the wheel to make absurdly rapid progress. Tail out thuggishness and uncouth wheelspin has been massaged from the Audi's dynamic makeup, the electronic control systems ensuring that the car is always comporting itself with utter decorum. Comparisons with BMW's M5 rather miss the point in this respect, as the RS6 is more akin to a juiced up Jaguar S-TYPE R than the more focused 5 Series. That's not to say it lacks a wicked side to its personality.
The engine is a gem, the 40-valve Audi 4.2-litre V8 putting in sterling service, in this instance with a pair of light pressure turbocharger thrown into the mix. The low inertia blowers give a wide spread of torque and the correspondingly punchy 9.3:1 compression ratio means the engine never has that typically 'baggy' throttle response that many powerful turbocharged cars have when you catch them with their trousers down, off-boost and off-colour. Beautifully finished and classically understated, the Audi RS6 is effortlessly desirable. If you've got the means, this is the car for those who don't do airline food. Obscene power has rarely been packaged so discreetly.
The RS6 Plus is a little more extrovert, with a sports exhaust system that can be identified by matt black oval tailpipes. It's likely that you'll hear it a long time before seeing it, the pressure-optimised system amplifying the V8 engine's natural throb. Exterior trim components and the Avant's roof rails are also finished in matt black, giving the car a purposeful look. Inside there are aluminium pedals and a numbered plaque denoting the car's place in the RS6 Plus' 999 build run. Black leather seats combine with carbon fibre trim strips to ensure good taste - no wood on display here.
What You Pay
Please fill in the form here for an exact up-to-date information.
What to Look For
Not too much, really. There have been some tales of niggling unreliability but nothing too serious so far. The quattro system is reliable and well proven but it's best not to allow a local spannerman to fiddle with it.
The complexity of the car should be enough to ensure you insist on an /RS6 with a cast-iron service history and, at this stage, Audi dealers are still likely to have the best examples. The premium they charge may be well worth your peace of mind.
Interiors are hard wearing and well designed, much like the rest of the car. As for corrosion, with an Audi you're pretty safe and there's a lengthy anti-perforation warranty to reassure you (ensure any conditions have not been breached by previous owners). One thing worth looking for is the fitment of a tow bar - a definite no-no for an RS6, as the additional loading increases the oil temperature in the transmission and engine to unacceptable levels. Audi have invalidated RS6 warranties if towing hitches are fitted.
Replacement Parts
(based on a 2003 RS6 quattro Saloon - ex Vat) A clutch assembly is around £265. Front and rear brake pads should be about £85 a set. A radiator is about £195, an alternator about £275 and a starter motor £195.
On the Road
In response to the inevitable question "Was tut sie, Herr?" the RS6's owner's answer is 155mph. This is due to the electronic limiter that Audi fit as a result of the gentleman's agreement to which most major German manufacturers adhere (Porsche apparently are no gentlemen but nobody seems to mind). Remove the electronic nanny and Audi engineers admit that you should see a hugely more whelming 190mph without too much difficulty. Even those who'd have difficulty distinguishing their RS from their elbow have got to hand it to Audi. This car is seriously quick. The 60mph increment will detain you for 4.5 seconds, the RS6's quattro all-wheel drive deploying the power with a minimum of fuss.
Audi billed the RS6 Plus as the fastest and most powerful Audi road car ever released to UK customers. At £66,675 it certainly wasn't cheap, costing a good deal more than a decently specified Porsche Carrera 4S, but then it would leave the 911 with a receding view of its quad exhaust pipes should both drivers simultaneously bury the right hand pedal. With a 30bhp power boost over the standard RS6, this version generates a whopping 480bhp and will accelerate to 60mph in just 4.6 seconds. This sort of power is well in excess of anything that a Ferrari 360 or a Porsche 911 Turbo can manage, being bested only by the heaviest of hitters from Mercedes and the genuine premier league supercars.
Overall
How fast do you want to go? This very much depends on how deep your pockets are. On an objective basis, the RS6 is a more impressive car but used choice is limited. If you can pick one up, you'll get a supremely well engineered car that should go the distance. Track down a decent example and you shouldn't have cause for complaint.