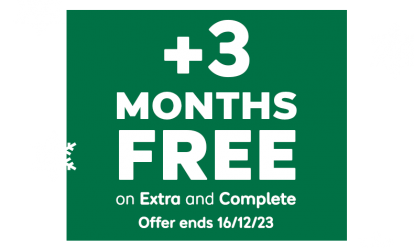 With 12 months of cover, new customers get an extra 3 months for free*.
*Added after 12 months, excludes Basic cover. New customers only. Ends 16/12/23, 7am.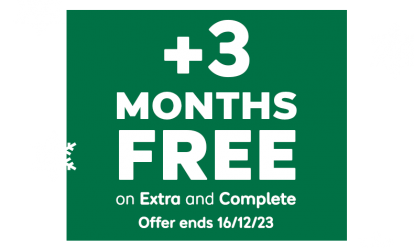 By Jonathan Crouch
Introduction
Audi's A7 Sportback offers a smarter, more unique option to Executive segment buyers. If you're interested in an example of this first generation model, it's best to try and stretch to one of the post-2014 facelifted versions. These got revised engines, smarter looks and plenty of clever technology. The result is a high-tech combination of style and practicality.
Models
5dr Hatch (3.0 TDI diesel / 3.0 TFSI / 4.0 TFSI petrol) [SE, SE Executive, S7, RS 7])
History
You might think that a full-sized Executive car - say something like an Audi A6, a BMW 5 Series or a Mercedes E-Class - was a pretty desirable thing. Buyers in this segment though, don't always agree, which is why in recent times, so many of them have drifted away into up-market SUVs and crossovers. In response over the last few years, the prestige brands have produced more dynamic and individual four and five-door designs to sell alongside their standard executive models. Audi's offering in this regard was the A7 Sportback, introduced in 2011, but here we're going to be looking at the facelifted version, launched in 2014.
As with the original A7, this updated version saw A6 underpinnings matched with some of Audi's more exclusive technology, the kind of thing you'd find in the brand's luxury segment A8 saloon. The facelifted range also gave A7 buyers the opportunity to choose an entry-level front-driven ultra diesel version capable of family hatchback-style running cost figures. It was technology though, that always sold people this car. Further up the range, the sporting versions were full of it, these including the 420PS S7 launched in 2012 and the 560PS RS 7 announced in 2013. In 2014, the S7's output was raised to 450PS. A 600PS version, the RS 7 Performance, was launched in 2015. This first generation model made way for a second generation version in early 2018.
What You Get
This is certainly a very imposing piece of design. Is it beautiful? Well that'll depend on your definition - and possibly on the amount of money you have to spend. The front end is long, with the roofline low and athletically taut. And this single 'tornado' crease line is eye-catching, starting gently by the headlight, then wrapping around the wheelarch before getting bolder and more defined as it progresses to finally meet an aggressively chiselled rear end that Audi reckon is reminiscent of a classic sportscar. The R8-style LED daytime running lights, the retracting headlight washers, the intricately finished door mirrors and the wrapover aluminium bonnet are all further neat touches.
The changes made to this improved first generation version are subtle ones mainly centred around a trademark singleframe front grille that looks wider than that of the original, with six crisper corners and eight chromed struts for extra emphasis. There are also revised air inlets in the redesigned bumper. And the LED wedge-shaped headlights were restyled and can react to almost every conceivable night time road condition if the car you're looking at was originally specified with the optional Matrix LED technology that's recognisable by its brilliant crystal shine.
But, as ever with an expensive Audi, it's what's underneath all this tinsel that really ought to command your attention. Over 20% of the bodywork is fashioned from aluminium, which helps to explain why this car is over 250kgs lighter than a rival BMW 5 Series Gran Turismo. In fact, everywhere you look on this A7, the technology keeps on coming. Take the rear section with its lovely dynamic rear indicators, high level LED light strip and automatically extending spoiler which on the move rises at 80mph and retracts again at 50mph. The hatch opens electrically as standard to reveal a 535-litre space that's easily enough to fit a couple of golf bags in lengthwise. If you need more space, then pushing the split-folding rear seats forward opens up as much as 1390-litres.
But a car of this kind is more about prestige than practicalities. How will it make you feel once inside? Let's start with discussing the rear seat, which family folk will need to remember will be sculpted only for two people in the sporting S7 and RS7 models. Fortunately, across the rest of the range when it comes to this facelifted model, you get a proper three-seat space, though inevitably, the middle perch isn't one you're going to want to be confined to for very long. Legroom's no problem though, with almost as much space to stretch out as you'll find in Audi's huge A8 saloon
Up front, there's the usual luxurious blend of craftsmanship fused with technology, with a wrap-around dash fashioned in a wide arch that spans the cabin, encircling the slim, low instrument panel. You view it through a leather-trimmed three-spoke multi-function steering wheel that reveals large black-faced dials featuring clear, classic graphics and red needles. Not that you'll need to look at these if you've opted for a head-up display that projects key driving information directly into your line of sight at the bottom of the windscreen.
The latest version of the excellent MMI control interface marshals the ancillary controls on a colour 6.5 or 8.0-inch display screen that glides out from the dash, helping the A7 do a better job than most rivals of keeping the dreaded button clutter to a minimum. We also like the clever touch pad on which drivers can trace letters with a finger to input destinations to the satellite-navigation system. A pity you have to do it with your left hand. And the superbly supportive multi- adjustable seats trimmed in lovely supple Milano leather. Around these, original owners had the opportunity to specify almost any kind of finishing cabin trim it's possible to imagine, with ash, myrtle or oak veneer finishes offering up a feeling of the kind of modern Bentley that draws on much of this A7 Sportback model's engineering.
What You Pay
Please fill in the form here for an exact up-to-date information.
What to Look For
Like its A6 stablemate, this A7 Sportback generally has a good reputation for build quality and reliability, but there are a few things you'll need to look out for. We've heard reports that the electronic handbrake can sometimes get stuck. The infotainment screen that should power smoothly out of the dash top on start-up can sometimes get stuck too, so check that. Apparently the lock on the fuel filler cap has a history of sometimes breaking, so check that and make sure it opens properly. On a few 3.0 TDI models, you might notice an engine rattle; faulty chain sensors are the cause, an issue solved when Audi introduced new chain sensors for this engine in 2016. If you're looking at a 2014 or 2015-era A7 3.0 TDI and it has the rattle, then this can apparently be solved by the fitment of these revised chain sensors, something your dealer can arrange: ask if it's been done.
We came across a few reports of the electronic steering needing software updated. And on the few cars you'll come across fitted with air suspension, the wishbones can apparently occasionally creak, especially over speed humps and potholes. This can, it seems, be fixed by installing wishbones borrowed from an Audi RS5; yes, really. Audi's quattro 4x4 system should prove reliable and the engines have all been used extensively in other Audi models so there should be little cause for concern there. Look out for interior scuffs and alloy wheel scrapes. Otherwise, you shouldn't have much to fear, even from a high mileage example.
Replacement Parts
(approx based on a 2015 A7 3.0 TDI - Ex Vat) An air filter costs in the £14 to £35 bracket and a fuel filter costs in the £16 to £31 bracket. Front brake pads sit in the £24 to £36 bracket for a set but we came across pricier-branded item in the £44 to £131 bracket. Front brake discs sit in the £100 to £152; for a rear pair, you're looking in the £51 to £66 bracket. A brake calliper costs in the £195 to £213 bracket. A Rear shock absorber costs around £87, a timing belt costs in the £18 to £40 bracket. Wiper blades cost in the £17 to £19 bracket.
On the Road
It doesn't take long behind the wheel to discover that the 'sport' in 'Sportback' is there for a reason. Yes, it can feel rather remote if you're driving it lazily, but up your game and this A7 responds. It rides on a supple multi-link suspension system that enables Audi to offer a composed ride coupled with agile cornering ability. True, it never shrinks around you in the way some other big cars can manage and the electrically-assisted steering can be a little on the light side but the chassis is keenly sharpened, offering keen drivers enough options to compensate.
Under the bonnet, the engine range is based around 3.0-litre TDI V6 diesel power, an engine that was substantially revised for this improved model. For many, it'll be sufficient in its 215PS state of tune, where there's a choice of the front-driven ultra version or a quattro 4WD model. The ultra makes 62mph from rest in 7.3s en route to 143mph, figures the all-wheel driven version improves to 6.8s and 149mph. All other A7 models have quattro traction as standard and are artificially limited to a 155mph maximum. These include the A7 variant uprated 3.0 TDI variant we prefer, which uses a 272PS unit and makes 62mph from rest in less than 6s.
If that's really not fast enough, then the flagship diesel version, the 320PS 3.0 BiTDI, should certainly satisfy. It makes 62mph in 5.2s, which doesn't sound a lot faster than this car can manage, but the real difference lies in pulling power which rises from 580 to 650Nm, so a BiTDI model will feel a much faster thing on quick flowing roads. In fact, it's got more pulling power than the A7 model's standard 7-speed s tronic auto gearbox can cope with, so for BiTDI models, a tougher 8-speed tiptronic auto transmission has to be fitted.
Onto the petrol alternatives. Given that over 90% of A7 Sportback sales will be diesel-driven, it's actually a surprise to find that there are as many as three versions you can fuel from the green pump. The options start with a 333PS supercharged 3.0-litre TFSI unit borrowed from Audi's S4 offering 440Nm of torque and rest to sixty in just 5.3s. Then come the sporting 4.0 TFSI variants; the S7 with its output boosted from the original 420PS to 450PS. And the mighty 560PS RS7 flagship model. In the S7, 62mph flashes by in 4.6s, a figure reduced in just 3.9s in the RS7. In the RS7 (as with that BiTDI model I mentioned), there's so much torque - 700Nm of it - that the stouter 8-speed tiptronic auto gearbox is once again needed. A 600PS RS 7 Performance variant was launched in 2015.
We mentioned earlier that at the foot of the range, there is a two wheel drive option for this car but for us, it really seems a pity to enjoy A7 ownership without quattro technology, especially as even with 4WD, this car still manages to return better running cost returns than its 2WD rivals. So equipped, you can simply turn in to a corner, enjoy the driver-orientated 60:40 rearward bias and keep your foot down as various computers distribute torque around the chassis as needed. How sophisticated that process is depends upon the various buttons you've ticked when specifying your car.
Standard is an improved torque vectoring system which works through the turns to counter both understeer and wheel spin by lightly micro-braking whichever front wheel is threatening to lose grip. As a result, the car's kept planted through the tightest corner and you're fired on from bend to bend in a manner that'll be even more impressive if you've got a car whose original owner specified the optional Sports differential. This sits on the rear axle, distributing power optimally between the back wheels during tight cornering, literally pushing the car through the bend and really delivering you a car capable of turning into corners like a shark turning towards a meal.
With all of this kit fitted, this Audi becomes an instantly more engaging driver's car than its most obvious rivals - and one that's a lot more fun to push hard than you might expect it would be. But of course, what's really important with this car is not B-road blasting but highway cruising - which is where you'd really appreciate the optional adaptive air suspension system. At slower speeds on poorer surfaces, this set-up isn't quite as magic carpet-like as that you'll find on a rival Mercedes but pick up the pace and the package really comes into its own, cushioning you with pillowy softness and automatically lowering the car at high speeds or when you're pushing on.
The system works through the same self-explanatory five modes of the 'drive select' electronic chassis tuning system - 'Comfort', 'Dynamic' and 'Efficiency' being the main ones, with 'Individual' if you want to tailor the set-up yourself and 'Auto' if you can't be bothered to choose. These appropriately alter throttle and gearchange responses to suit relaxed, performance-orientated or efficiency-prioritised styles of driving. Steering feedback too, though that's still a bit vague, even if you get a car whose original owner paid extra for the Dynamic Steering option.
The rest of the A7 Sportback experience is luxury personified, with almost everything programmable to your mood. Highlights? It's hard to pick one thing, but if we had to choose, we'd go for the achingly clever optional Matrix LED headlamps. Here, the party trick is the way they can stay on high beam all the time while using a camera mounted at the top of the windscreen to react to other traffic by dimming or turning off individual LED clusters. That means other motorists won't be dazzled but the both sides of the road around you and the oncoming way ahead will still be completely full beam-lit. The system can even detect animals and also pedestrians who get a pulsing LED flash alerting your approach. Once you've driven regularly at night with this system, take it from us, you won't want to be without it.
Overall
The days when up-market cars with hatchbacks just didn't sell are long forgotten thanks to Audi and its various Sportback models. This A7 is the best looking of the lot, its imperious, sweeping styling clothing all the qualities that make the brand's more established A6 and A8 ranges so successful - effortlessly elegant design, advanced petrol and diesel engines and the option of quattro all-wheel drive. This improved smarter, more sophisticated version is certainly worth stretching to if you can afford to.
An appealing combination for sure, but with all that said, it's still true that you've still really got to like Audis to like this car. Every part of it has been designed with a thoroughness that's deeply impressive, if sometimes rather clinical. It is perhaps the definitive expression of how Audi wants you to perceive its brand. Not all executive decisions should be difficult. Here's one you should enjoy making.