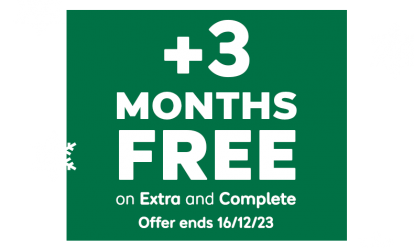 With 12 months of cover, new customers get an extra 3 months for free*.
*Added after 12 months, excludes Basic cover. New customers only. Ends 16/12/23, 7am.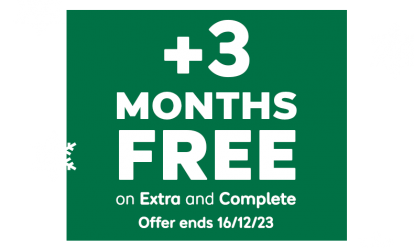 BY Steve Walker
Introduction
Audi isn't always revered for the way its cars look but when it comes to the A5, if you had a hat, you'd feel obliged to take it off to the designer. It's a striking vehicle that manages to draw second glances out of passers-by apparently without trying very hard at all. In the premium coupe market, the value of such a commodity is not to be under-estimated. A big part of why people buy this class of car is tied up in the styling and image, this gave Audi a head start on rivals from day one and makes the A5 a prized commodity of the used market.
Models
Models Covered:
Three-door coupe (1.8TFSI, 2.0TFSI, 3.2FSI, 4.2 petrol; 2.0, 3.0 TDi diesel [Standard, Sport, S5])
History
The A5 arrived early in 2007 at a point when Audi was in the throws of a dramatic growth spurt. The German firm's model range was expanding at an exponential rate with a view to matching up like for like against its premium brand rivals. The A5 was introduced for the express purpose of administering bloody noses to the BMW 3-Series Coupe and the Mercedes-Benz CLK. At launch, there were 3.2-litre FSI petrol, 2.7-litre TDI diesel and 3.0-litre TDI diesel engines in standard or Sports trim but red-blooded buyers could also choose the 4.2-litre V8 FSI unit in the S5.
It didn't take long for the range to fill out. A 168bhp 1.8-litre TFSI petrol was added, as was a 208bhp 2.0-litre TFSI petrol and that was followed by a 178bhp version of the same 2.0-litre TFSI unit. The more powerful petrol and diesel engines were offered in quattro four-wheel-drive form with the lesser units being front-wheel-drive only. The 3.2 FSI and 208bhp 2.0 TFSI engines gave customers the choice.
What You Get
If as a keen driver you choose to buy one of these over a 3 Series, your BMW-owning friends will likely come over all sniffy in the pub, droning on about the benefits of rear-wheel drive for the true enthusiast. Let them have their say, then give them the 'front mid-engined concept' with both barrels. If you're not sure what that is, then you need to know that with this car, Audi's engineers have shifted the front axle as far forwards as possible and shunted the engine and gearbox as far back as they can.
For years, chassis engineers have known that bringing weight to the centre of the car improves its responses and agility, which is why Formula 1 cars and all serious supercars have their engines mid-mounted. More recently, engineers have explored the concept of the 'front mid-engined' car, that is, a car with the engine ahead of the driver but behind the line of the front axle. It might sound techy but it offers real benefits.
As the company that popularised four-wheel drive sports cars, Audi has developed a reputation for innovation and design. Therefore, it was imperative for it to start divorcing itself from what was seen as a rather old-fashioned and suboptimal chassis layout. The A5 broke that mould. The steering system was designed to offer better feel, five-link front suspension helps optimise balance and a there's the familiar quattro drive system as well. The A5's quattro set-up abandons the stodgy old 50:50 distribution in favour of a sportier 40 per cent front and 60 per cent rear torque split. It's just another example of the way Audi really did get serious when designing this car. Leaving aside its radically improved chassis, the most significant factor for most A5 buyers will be the simple fact that here at last is an Audi coupe that real people with legs and a head will be able to sit in the back of. The A5 will seat four adults in reasonable comfort and still leave room for 455 litres of boot space.
The A5's styling is reminiscent of the Nuvolari concept car, first shown in 2003, albeit with a good deal more shape in its flanks, the wavy beltline that runs from the headlights right back to the tail lights being the car's most distinctive feature. The interior is cleanly styled too, with the fascia looking a lot cleaner than some contemporary Audi models, the cowled dash now neatly incorporating the centrally mounted display screen. As with all Audi models, build quality seems peerless with beautifully damped controls and top-drawer materials used throughout. Expect a convertible version to follow.
A5 models include as standard 17-inch alloys, Milano leather upholstery, an MP3 compatible CD stereo, acoustic parking sensors, xenon lights, light and rain sensors and an automatic opening boot. Options include a revised Multi Media Interface with DVD satellite navigation and a smart key that can store servicing information.
What You Pay
Please fill in the form here for an exact up-to-date information.
What to Look For
You'll do well to find anything notable here. Corrosion is simply not an issue with Audis and another reason why resale values are high. Look for a fully stamped up service history and look for uneven tyre wear on the more powerful models.
Replacement Parts
(approx based on a 2007 A5 3.2 FSI) A clutch assembly kit will be around £250 and an exhaust system will be about £300. An alternator should be close to £150 and a radiator around £175.
On the Road
The A5 has you at a disadvantage as soon as you drop into the driver's seat. Unless you've had the foresight to approach it blindfolded or sneak up on it under cover of darkness, you've seen how the car looks and those delicately arching lines will already be pounding out a big soft spot in your heart as you thumb the starter button. On the move, the handling is fluid and engaging while falling short of being outright sporty. The suspension flows easily over even poor road surfaces, giving a reasonable level of feedback, though both this and the steering lack the edgy, responsiveness that the keenest of keen drivers will yearn for. Everyone else should be more than satisfied and when the A5 is sent on more mundane journeys, its smoothness and refinement really add to the enjoyment.
There are two diesel engines, a 190bhp 2.7 TDI teamed with a multitronic gearbox and a manual 3.0-litre TDI that can manage 240bhp, resulting in a 0-60 time of just 5.7 seconds. Opt for petrol power and the choice is mouth-watering. There are 180 and 211bhp 2.0 TFSI engines which sit under a 3.2-litre V6 with a hefty 262bhp and 330Nm of torque. This model will hit an electronically-limited 155mph top speed and jet to 60 in 5.9 seconds. Step up to the S5 with the 4.2-litre V8 FSI and you get a 351bhp road rocket that gets to 60mph in 4.9 seconds and which churns out a monstrous 440Nm of torque at just 3,500rpm.
The A5's size, its optional 4x4 transmission and its equipment-laden interior might lead you to fear for its fuel economy but there really is no need. The standard 2.0 TFSI car can return a creditable 42.8mpg, while the heavier quattro gets 38.2mpg. Emissions for the two models are 154g/km and 173g/km respectively. The Valvelift system used by the engine helps again here because as well as making more power available when called for, it can rein the engine back to same fuel when you're just cruising along.
Overall
Most A5 buyers will be sold on its looks long before starting to scour the small ads or walking into a dealership. Thankfully, their desire to own the car for aesthetic reasons will also see them luck into a fine handling and thoroughly well, engineered coupe. Style and competence: not a bad combination that.