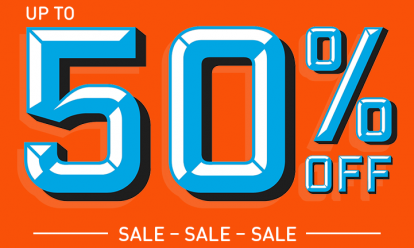 Get covered in our half price Breakdown Cover sale from just £7 a month.* We're the UK's best breakdown provider as voted by Auto Express drivers 2021.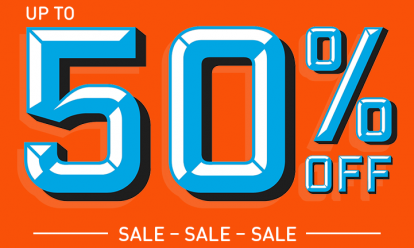 BY JONATHAN CROUCH
Introduction
For a long time, the Alfa Spider was one of the most evocative names on British roads. The 1996 model featured offered a healthy dose of Latin charisma and some of the best engines you'll come across anywhere, the Spider is never anything less than a blast.
Naturally, you'll have to make some sacrifices if you want to enjoy open top motoring and the Spider will require you to travel light. It's a car that adheres to the grand old traditions of a small weekend bag, your nearest and dearest and the open road. It's a romantic ideal in a country where the open road is usually on the other side of a diesel-belching juggernaut, but its one we've been keen to buy into. From launch, the Spider was a steady seller for Alfa Romeo and there is no shortage of good quality used cars on the market.
Models
Models Covered:
Spider [16V TS Turismo, Lusso, V6 Lusso]
History
The Spider borrows its heritage form the old-shape Spider (available here in its last form between 1990 and 1993) which achieved celebrity status courtesy of Dustin Hoffman in The Graduate. That said, the Spider would probably have been a success even if Anne Bancroft had twitched her curtain to see Dustin rolling up in a Morris Oxford.
In certain respects the heritage goes back further than the 'Duetto' to the Giulietta Spider of 1955-1962 which, like this 1996 car, was also designed by Pininfarina. Why `Spider`? Why, indeed. Signor Pininfarina originally wished it to be called the 'Speeder', but since his suggestion was made verbally and he did not spell the word, the "ee" sound of `Speeder` was translated into Italian as an "i". Or so the story goes.
In April 1996, Britain belatedly got the Spider model, though only with the choice of one engine - the 2.0-litre 16v Twinspark unit used elsewhere in the Alfa range. Over on the Continent, they also had the choice of a turbo four cylinder and a 3.0-litre V6. September 1998 saw a small increase in power on 2.0-litre engines from 150 to 155bhp. The V6 engine fitted to the original GTV coupe never made it into the Spider. The drop-top version had to wait until April 2001 to get the 218bhp 24v version of this engine. Most thought it worth the wait. The 2.0-litre models were then made available in Turismo and Lusso trims.
In summer 2003, new 2.0JTS and 3.2-litre V6 engines were announced and a mild facelift was unveiled, chiefly involving a larger front grille and capacity inside for a satellite navigation system.
What You Get
The cabin is nicely done but does feel its age a little and doesn't have the hewn-from-granite feel of the German competition. Perhaps more seriously for an open-topped car, the heater can't really cope with the coldest winter days and you couldn't even specify heated seats to help out as none were offered. Perhaps this would be all right if you lived in Milan but those of us without the benefit of a Mediterranean climate need a little more looking after.
The styling is unmistakably Alfa Romeo, from that trademark triangular grille, through those distinctive twin circular headlamps to the classic curves of the pretty rear. That the Spider feels like an expensive car is thanks to careful touches like the headliner, designed to hide the entire roof mechanism from sight. And, of course, the obvious thought which has gone into creating that mechanism. You simply press a couple of switches to release and pop up the steel lid that covers the roof storage area, undo a couple of catches to fold the hood back and click the lid back into place over it.
What You Pay
Please contact us for an exact up-to-date valuation.
What to Look For
Watch out for cars that have been thrashed and badly repaired. Check for electrical problems and interior creaks and rattles. Make sure the hood operation is functioning properly on Spider models.
Replacement Parts
(approx based on a 1997 Spider 2.0 Twin spark, excl. VAT) A clutch assembly will be around £205, while a headlamp will set you back £225. A starter motor will be about £194 and an alternator approximately £120. Brake pads front and rear are about £49 and £53, respectively.
On the Road
On the road, sixty is just over eight seconds away en route to 130mph in the TwinSpark. If you want more, Milan's gloriously melodic 3.0-litre V6 engine is a unit good enough to make you forget that this is a road, not a race car. If there's a better-sounding engine than this, it's difficult to think of it offhand. There's 220bhp on tap and it's enough to make this Spider feel a completely different animal from its 2.0-litre TwinSpark stablemate. If you can find one of the later 3.2-litre V6 cars, these are better still. Prodigious pulling power is available in any of the six manual gears and in the mid-rev range, the car just surges towards the horizon.
Overall
The Spider may not boast contemporary niceties like a folding hard top or stability control electronics, but once you've fired the engine up and blatted the Alfa down the road, you may not care. Track down a well looked after example and you'll have a car that only grows better with age.