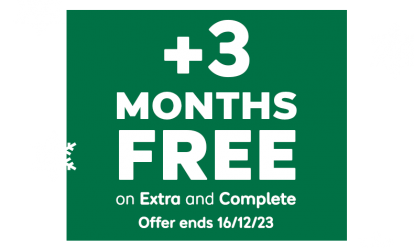 With 12 months of cover, new customers get an extra 3 months for free*.
*Added after 12 months, excludes Basic cover. New customers only. Ends 16/12/23, 7am.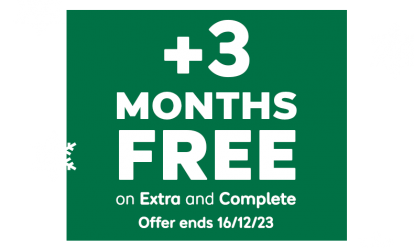 BY ANDY ENRIGHT
Introduction
The Aston Martin DB7 is the archetypal Bond car. Effortlessly quick, raffishly handsome, with a pedigree that harks back to Auric Goldfinger, everybody knows that this is the car that 007 would select as his weapon of choice. The good news is that you no longer need a secret agent salary to afford a DB7. With used models now costing around the price of an entry-level Porsche Boxster, this classic British sportscar is more affordable than many think.
Models
Models Covered:
(2 dr coupe, 2 dr roadster 3.2, 5.9 petrol [base, Vantage, Volante] )
History
Many will be put off by the revelation that the DB7 is based largely on the unloved Jaguar XJ-S componentry, so it's perhaps best to get that fact out in the open early. Still with us? Good, because it can only get better now. Although officially launched in late 1994, UK deliveries began in earnest in early 1995 with the coupe model, powered by a Jaguar-derived 335bhp 3.3-litre supercharged engine. The car received a rapturous press reaction for its styling and a slightly more muted response to its driving characteristics. Remember, this was a time when Aston Martins had to be hairy of chest and rather like a gentleman's club on wheels, and many were taken aback by the DB7's more relaxed and refined brand of modernity.
The prospective DB7 buyer can easily come to the impression that no two cars are alike, as throughout its history, the model was subjected to a bewildering array of changes to engines, bodywork, electronic systems and suspension that all affect the relative desirability and values. In 1997, the Volante (Aston-speak for convertible) model was launched. With it came a number of changes - a more rigid chassis, uprated steering rack and braking system and a far sportier suspension set up - that were also incorporated into the coupe. At the same time the costly and difficult-to-repair composite bonnet was replaced with a more conventional steel item.
Summer 1999 saw the launch of the DB7 Vantage V12 models in both coupe and Volante form. These cars boasted a crushing 420bhp and aggressive pricing made them look a relative bargain compared to their immediate supercar rivals. Changes that saw the light of day in the Vantage were introduced across the range, such as better interior detailing and a wider pedal box. Sales of the six-cylinder models dwindled due to the relatively small price differential and the line was quietly deleted in 2000, leaving Aston Martin with an all twelve-cylinder range. The DB9 was unveiled in mid 2004 and that spelt the end for the 7.
What You Get
Enthusiasts had originally feared that there would be a price in character to pay for the DB7's polished excellence, but if there is, it's difficult to spot. Certainly, the interior features Ford and Jaguar switchgear in places, but it's so coherently used that only an expert would spot the fact. In fact, the cabin is as pleasing to the eye as the sweeping lines of the exterior - which is saying something. The shape was penned by Scottish designer Ian Callum and has been hailed as the best looking British car since the Jaguar E-type. It's as if the stylist has taken the classic Aston shape and smoothed off the sharp edges; the result is very elegant.
You expect a great deal for the price of a three-bedroom semi and by and large, there's not much to disappoint you. The leather and walnut-trimmed cockpit is as classy as you would expect, with proper, thick Connolly hide and matching piping. Equipment levels are also lavish enough for you not to feel cheated. A CD stacking system, electric seats and powered everything comes included but there's no sunroof.
The Aston DB7 certainly feels a good deal more special than it's sibling and chief bugbear, the Jaguar XK8, although many felt that this sense of exclusivity wasn't worth the additional cost over the excellent XK8 and awesomely swift XKR models. Buying a used DB7 is the best way to offset this cost discrepancy.
What You Pay
Please fill in the form here for an exact up-to-date information.
What to Look For
The DB7 is remarkably untemperamental for a specialist super-coupe. That is not to say it can be run on a shoestring, however. The typical cost of a 30,000 mile service will be around £800, and potentially troublesome items such as the rear axle, gearbox and differential need to be scrupulously maintained and regularly treated to fresh lubrication. The composite bodywork panels (nose cone, bonnet, front wings and bootlid) need to be closely inspected, as they are all but impossible to repair and costly to replace.
Check the alloy wheels, as they are especially prone to kerbing damage, and also inspect those big tyres as DB7s are very sensitive to bad wheel alignment. The optional Aleseo split-rim alloys have also been prone to peeling lacquer. The standard air-conditioning system isn't the most robust and should be checked for leaks and effectiveness. Be careful with the factory-supplied remote alarm, as the boot can easily be opened. This may not sound like a serious problem, but the bootlid only pops up by about 5mm, and when it does the internal light comes on. Many DB7 owners have been left with flat batteries as a result of this characteristic. The seat trim is also not the most hardwearing, especially when specified in white leather.
Because of the number of incremental changes the DB7 underwent, it's best to speak to either a main dealer or one of the growing number of independent specialists who will also know the car's history. It pays dividends to look at a few cars to get a feel for what you're after, but there are worse ways to spend a weekend.
Replacement Parts
(approx based on a 3.2 coupe) As you might expect, Aston Martin DB7 spares aren't cheap. Any damage to the composite body panels usually means a replacement part, and these cost around £600 for a new nose cone, £800 for a bonnet and £400 for a front wing before you factor in the cost of painting. The DB7 can be plagued by noisy differentials. If new oil hasn't been added every 30,000 miles, a replacement will cost £1,000 including fitting. If wheel alignment has been ignored you'll be looking at over £200 each for front tyres. Front brake pads are a reasonable £65 a pair, whilst a new clutch assembly won't break the bank at around £250. What will send your bank manager diving for cover is the cost of a replacement headlamp. Break a lamp unit on one of the early cars and you'll need to upgrade to the Mk2 lamp unit, as the first-generation part is no longer available. At £625 each, and you'll need a matching pair to pass the MoT, you'll never look at a stone chip the same way again.
On the Road
Although it may be mentioned in the same breath as cars like the Ferrari 360 Modena and the Porsche 911 Turbo, the Aston Martin DB7 is cut from quite different cloth. Even the fire-breathing Vantage model disguises its intent with a creamily smooth ride. Initial reports that the car didn't handle very sharply were just cases of framing the Aston's reference points incorrectly. If, instead of comparing the DB7 with such all-out sports model, we consider it an extension of the values that the old Porsche 928 or BMW 8 Series stood for, it makes far more sense. Any car weighing over 1700kg is going to feel big and heavy and the DB7 is no exception.
The six-cylinder coupe can reach 60mph in just 5.8 seconds and will reach 165mph where conditions permit. If this performance is too leisurely, the Vantage model will shave over half a second off the sprint before running out of breath at 185mph, fast enough for most. The initial impression behind the wheel is of a slight clumsiness, caused in no small part by the big steering wheel and huge tyres, but the steering itself is surprisingly quick for such a large car. The turning-circle, however, is big enough to be in the supertanker league. Welcome to the world of nine-point turns. Once on the move, cornering grip is high, although in the wet there's always plenty of opportunity to unstick the back tyres with an injudicious stab of the throttle.
The small price to pay for all this excitement (unless you get caught of course, in which case they'll probably throw away the keys) is the recalcitrant transmission. Aston Martin claim the car to be `user-friendly` in all respects, yet the gearchange is slow, baulky and mated to a clutch heavy enough to make you feel like you're pumping iron every time you change down.
Still, at least the brakes are similarly manly. World Championship Group C sports car racing technology was apparently adapted into the four-channel electronically controlled anti-lock system. Allied to the largest ventilated disc brakes ever fitted to a production car, it all means that you can stop on a sixpence - or in this case, a fifty-pound note. Fuel consumption can be awful if you thrash the DB7 hard, but a modest right foot can see a V6-engined car return up to 24mpg. But who buys a car like this to nurse between filling stations?
Overall
If you undertake to buy a used Aston Martin DB7, first be very sure of what you are getting yourself into. Despite more modern manufacturing processes at its Newport Pagnell factory, you'll still find a plaque under the huge bonnet of every DB7 proudly proclaiming the engine's handbuilt origins and the name of the man who signed it off. Running costs are high as the car will need regular servicing and any skimping in this department will be rapidly apparent. With the DB7, perhaps more than any other, buying at the bottom end of the market is a false economy. Go for a car with a proper service history, bought from people who know their stuff and are looking to forge an ongoing relationship. Still, it's worth the expense to see that winged emblem on the fascia, safe in the knowledge that James Bond would be happy to sit where you are.