In 2014, Boris Johnson announced plans to introduce the world's first Ultra Low Emission Zone (ULEZ) in London in September 2020.
Since then, the proposition has been much discussed and his successor, Sadiq Khan, has announced plans to bring the charge forward to April 2019 in a bid to halve emissions from cars in the capital by 2020.
With the introduction of the ULEZ coming closer it's worth separating fact from speculation - our in-depth guide will keep you as informed and prepared as possible.
UPDATE: Sadiq Khan has confirmed the expansion of ULEZ up to North and South circular roads from 25 October 2021
What is an Ultra-Low Emission Zone?
An Ultra-Low Emission Zone is a defined area within which all vehicles will have to meet strict emission requirements or face a daily charge to travel.
It's being introduced in London to combat air pollution by discouraging drivers from entering the most polluted areas in unsuitable vehicles.
It follows a Low Emission Zone which was aimed at polluting HGVs that was introduced in Greater London in 2008.
Want more useful content like this sent straight to your inbox?
Where are England's Ultra Low Emission Zones?
The first Ultra-Low Emission Zone will is now likely to be introduced in London in 2019.
Other cities could follow suit, and the UK Government has outlined plans to allow local authorities to introduce clean air zones.
The Scottish Government has also drafted plans to introduce similar low emission zones..
READ MORE: The real facts on 'dirty' diesels
The London Ultra-Low Emission Zone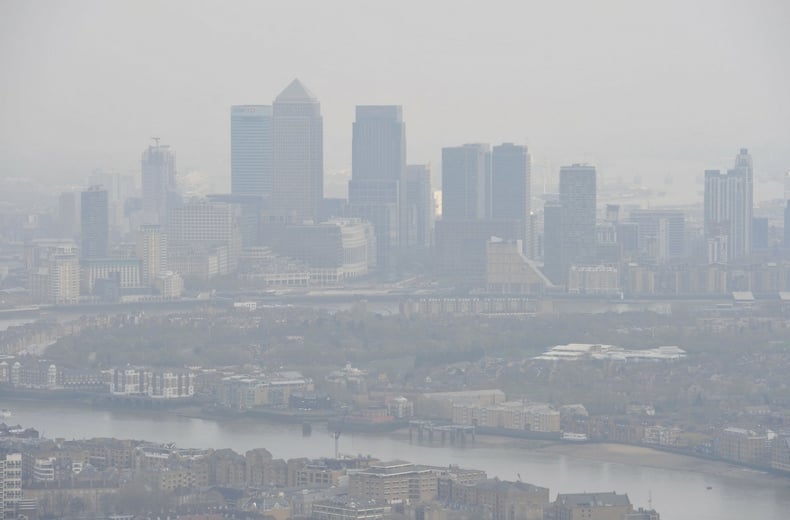 London's Ultra-Low Emission Zone is likely to come into force in April 2019 and will cover central London.
UPDATE: today (8 June 2018) Sadiq Khan has announced the ULEZ will expand up to the North and South Circular boundary from 25 October 2021.
London's ULEZ will replace the existing T-Charge, which was introduced on 23 October 2017 to combat the most polluting vehicles.
The T-Charge (or toxicity charge) costs £10 on top of the usual Congestion Charge and applies to all pre-Euro 4 petrol and diesel cars and covers the Congestion Charge area.
The ULEZ will also be enforced on top of the Congestion Charge and will charge non-compliant vehicles £12.50 a day and will operate 24 hours a day, 365 days a year.
Affected vehicles include:
Motorbikes that do not meet Euro 3 standards
Petrol cars and vans that do not meet Euro 4 standards (roughly the equivalent to not being more than fifteen years old for cars in 2021)
Diesel cars and vans that do not meet Euro 6 standards (roughly the equivalent to not being more than six years old for cars in 2021)
Find out your car's Euro emissions standard
RAC roads policy spokesman Nicholas Lyes said: "Nobody doubts the need to clean up London's air, however the expansion of the ULEZ represents a huge move into residential areas within the North and South Circular.
"Residents and small businesses within this area now have just three years to become compliant with the Mayor's emission standards.
"This means many now face the daunting challenge of having to spend substantial amounts of money on a newer vehicle or face a daily charge of £12.50 to use their vehicles from October 2021.
"These time pressures and costs will be keenest felt by those from low income backgrounds, as well as those who work in roles such as hospitality and depend on using a car at night when public transport is not readily available.
"Motorists currently have no quick and easy means of knowing for certain what Euro emissions standard their car, or one they are looking to buy, meets – so it is absolutely vital that a central database is developed as quickly as possible."
What vehicles are affected by the London Ultra-Low Emission Zone?
The charge will apply to petrol vehicles that do not meet Euro 4 standards and diesel vehicles that do not meet Euro 6 standards and applies to all cars, motorcycles, vans, minibuses, buses, coaches and heavy goods vehicles.
HGVs, buses and coaches which don't meet Euro 6 standards will also have to pay a fee, although black cabs will be exempt from the regulations.
Generally speaking, this means most petrol cars first registered before the end of 2005, and diesels registered before 1 September 2015, although drivers should check with their manufacturer to see what Euro emissions standard category their vehicle falls into.
What will it cost me to enter the London Ultra-Low Emission Zone?
If your car doesn't meet the emissions requirements, you'll have to pay £12.50 per day to enter the Ultra Low Emissions Zones. Buses, coaches and HGVs, meanwhile, will be hit with a £100 charge.
You'll be able to pay the charge in the same way as you pay the current Congestion Charge – online, over the phone or using Auto Pay if you regularly travel into the area.
Automatic number plate recognition (ANPR) cameras currently used for the Congestion Charge will monitor the Ultra-Low Emission Zone and these are likely to be expanded to areas further outside when the ULEZ comes into force under the larger geographical area.
If you enter in a vehicle that doesn't meet the requirements and fail to pay the daily charge, a penalty charge notice will be sent to the vehicle's registered keeper.
For motorcycles, cars, vans and minibuses this will be £130 (reduced to £65 if paid within 14 days), while HGVs, coaches and buses will face a £1,000 fine (£500 if paid within 14 days).
READ NEXT: 11 ways to cut your driving emissions