Driving home for Christmas? You won't be the only motorist on the move.
In the days leading up to Christmas Day, it's a fair bet that many of the UK's roads will be incredibly busy as many families travel for the holidays.
The last working day before Christmas is often dubbed 'Frantic Friday' because of the number of drivers on the country's road network. It's seen as the perfect time to travel for those who are planning to spend the holiday season away, mixed with regualr commuter traffic.
Of course, plenty of drivers make shorter trips throughout Christmas too, rather than one longer journey - if you're getting behind the wheel during the festive period, here are some quick tips which can help to keep you safe and stress-free.
Plan your trip
It's always advisable to plan ahead before making a longer journey, so you can prepare for any potential delays and avoid roadworks.
No-one wants to be stuck in lengthy traffic jams, especially on a dark winter evening, and particularly so if you're travelling with children; nothing dampens the Christmas spirit quicker.
Before you travel, check the RAC's route planner to flag any likely problems, and plan around them.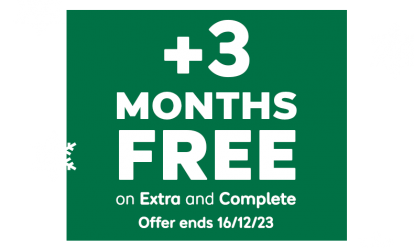 With 12 months of cover, new customers get an extra 3 months for free*.
*Added after 12 months, excludes Basic cover. New customers only. Ends 16/12/23, 7am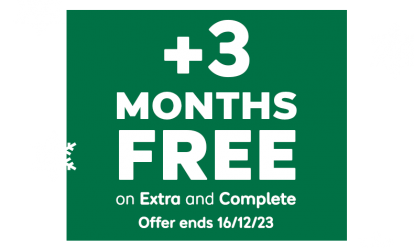 Time your trip
As we've already covered, it's easy to predict the busy periods on the roads, so it makes sense to avoid them if at all possible.
Friday evenings are always busy and especially leading into the Christmas weekend - why not wait, and try to get an early start on the Saturday morning, instead?
If you're planning to make a journey on Christmas Eve to stay with relatives, could you drive the evening before instead, when the roads are likely to be quieter?
Be careful the morning after
Drink driving is a serious issue at any time of the year, but it's magnified at Christmas, as our social calendars fill up and we celebrate the season with friends and work colleagues.
Be aware that the morning after a night out can be a dangerous situation.
If you've been drinking alcohol the night before you may not be sober enough to drive the next morning.
If you need to think about whether you're in a fit state to drive, the chances are you're probably not.
Driving in bad road conditions
There's a high possibility that road conditions could be difficult during Christmas.
Wintry weather is unpredictable; snow and ice make for slippery surfaces, and rain and darkening skies can cause issues with visibility.
Check the forecast before you travel - if severe wintry weather is predicted, you might have to re-think your plans.
If the conditions are already treacherous, it's best to drive only if you absolutely have to.
Helps young and new drivers save money by rewarding safe driving.
Look after your car
Another issue to consider over Christmas is the possibility that you might not be using your car very often.
If you're not planning to travel much, and you're at home for much of the holiday, your car may be left sitting on the driveway, or outside your home, for several days.
This brings other risks, not least the possibility of your car not starting when you do need it.
If you don't use your car for a couple of days, it's a good idea to at least start the engine and let it tick over for a few minutes, just to keep things running.
In freezing temperatures, try to store it inside a garage, if you can, or protect the windscreen.
Keep your presents under wraps
If you're driving around with a car laden with gifts for family, be aware that this is a security risk.
Keep the presents and items hidden away from view - lock them away in the boot - rather than exposed on rear seats or displayed invitingly on the parcel shelf.
If you're making a long journey and stop at services en route, you never know who might be watching vehicles with an opportunistic eye on what's contained inside.
Once you get to your destination, make sure you unpack the presents as soon as you can instead of leaving them inside the vehicle.
Maintain the Christmas spirit
Remember, it's the most wonderful time of the year - or it should be.
Try to enjoy the journey, and see it as part of the holiday experience rather than a long slog through heavy traffic.
A couple of useful tips - if you're travelling with children, make sure they have plenty of things to keep them entertained, such as snacks, games and movies; pop a Christmas film on.
Don't forget the all-important soundtrack, either.
Get a festive playlist going by playing a selection of the best driving home for Christmas songs.
Make it fun, and the journey should fly by!
If you're driving home for Christmas, RAC breakdown cover can give you peace of mind, whether your vehicle breaks down at home or at the roadside.
Running a car isn't cheap, but there are some easy things you can do to keep your costs down. Get these tips and more useful driving articles sent straight to your inbox now.