Electric Car Breakdown Cover
Electric car breakdown cover gets you back up and running if you break down. With the RAC, there's no need to pay extra – we cover electric, hybrid and plug-in hybrid cars, as well as petrol and diesel vehicles. And you can relax knowing we're number one for electric car breakdown cover†, as we do more than anyone else to keep you on the road. So, if you're thinking electric, think RAC.
Expert mechanics
RAC patrols are trained to know your electric car inside out. So you'll be in safe hands with our experts.
EV boost
Out of charge? Only the RAC EV boost vans can give you a 10-mile boost to get you to the nearest charge point.
Rapid recovery
Need a tow? Electric vehicles usually have to wait for a recovery truck. But our high-tech vans can lift all four wheels off the ground, saving you time and protecting your vehicle.
Here's our
breakdown cover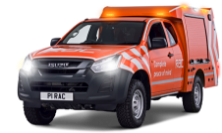 Standard
SALE - 50% OFF*
Vehicle cover - was £9.50 now £4.75/month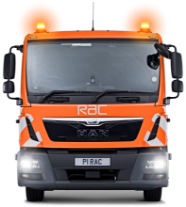 Unlimited
SALE - 50% OFF*
Vehicle cover - was £14 now £7/month
*New, single vehicle based cover. £4.75 a month for Standard cover. Ends 12/08/22, 7am.
Prices above are for vehicle based cover.
Electric Car Home Charge Points
Make owning an electric car hassle-free by installing a charge point at home
Electric Car Electricity Tariff
You could save on your electricity bill with a dedicated EV electricity tariff
Frequently Asked Questions
Q.

Do I need specialist breakdown cover for an electric car?
RAC Breakdown Cover includes electric and hybrid vehicles, as well as petrol and diesel ones. You don't need a different kind of policy if you drive an electric car.
All our patrols are High Voltage Awareness trained, so they're qualified to fix electric and hybrid vehicles.
Q.

How much does hybrid and electric breakdown cover cost?
Breakdown cover for hybrid and electric cars costs the same as for petrol and diesel vehicles. With the RAC, breakdown cover starts from just a few pounds a month. And you can choose a cover level that works for you.
Q.

What should I do if my electric vehicle breaks down?
First of all, make sure you're safe. You should never try to push or move your electric car.
Then you should report your breakdown online – that's the quickest way to get help. Alternatively, you can call us on 0333 2000 999. We'll get you sorted as soon as possible.
Q.

What's the difference between electric and hybrid vehicles?
An electric vehicle (EV) is only powered by electric through a battery. A hybrid vehicle runs on a combination of electric power and petrol or diesel from the tank.
Q.

Are electric cars more reliable?
Electric cars are more reliable than petrol or diesel cars, as they have fewer moving parts. But they can still breakdown from time to time. For example, if they run out of charge or there's an electrical issue.