The RAC has signed a five-year contract to provide roadside assistance services to all Stellantis car and van brands in the United Kingdom and Republic of Ireland.
The deal, which was signed following a competitive tender, sees the RAC provide three years' complimentary roadside assistance for all Stellantis electric vehicles regardless of brand, three years cover for all Alfa Romeo and DS Automobiles vehicles, and 12 months for all other vehicles.
In total, around a million vehicles run by business fleets and private consumers are now covered by the RAC.
Roadside assistance is also provided to vehicles sold under the Stellantis approved used programme, SPOTiCAR – the UK's largest manufacturer approved network – as well as to customers purchasing extended warranties from any Stellantis group brand.
In addition to roadside assistance services, the RAC is also providing Stellantis with its first connected call centre.
This will ensure any driver pressing either the emergency SOS or breakdown button in a Stellantis vehicle, will get the help they need.1
The RAC will continue strengthening close technical relationships with each Stellantis brand, a process that began in 2019 when it began working with Groupe PSA. Valuable vehicle data and insight will be shared with Stellantis's network of dealerships and product development teams, something that will become more important as the group moves towards a multi-franchise retail model under the Stellantis & You sales and service brand.
RAC Business CEO Dan Sparks said: "We're delighted Stellantis has made the RAC its roadside assistance provider of choice. Since winning a contract with Groupe PSA in 2019, we have worked hard to demonstrate both our technical capabilities and our clear focus on delivering a first-rate experience for their customers. The fact the wider Stellantis group has recognised this is a huge vote of confidence in the RAC and we look forward to working with every one of the group's automotive brands in the UK and Ireland.
"We're also pleased that our industry-leading expertise in electric vehicles has been recognised, meaning we're well positioned to support each Stellantis brand's electrification strategies. The majority of our breakdown vans are fitted with an 'All-Wheels-Up' rapid recovery system, allowing RAC patrols to tow the vast majority of vehicles that cannot be fixed at the roadside, and we're also upgrading our EV Boost mobile charging units, meaning we can give faster emergency charges at the roadside."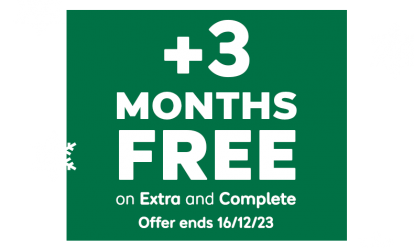 With 12 months of cover, new customers get an extra 3 months for free*.
*Added after 12 months, excludes Basic cover. New customers only. Ends 16/12/23, 7am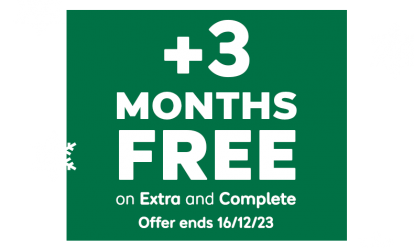 1 Sometimes referred to as 'B-Call' and 'E-Call' services