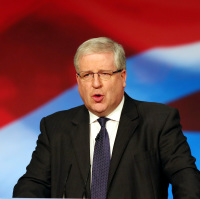 Government hopes that motorists will have the "real option" of buying self-driving cars in the near future are being questioned by the RAC.
The motoring organisation says while the pledge to make Britain a world leader in the field is "welcome news", "significant issues" still need to be addressed.
And it is warning that "considerable" work will need to be done to convince motorists of the technology's benefits.
Transport Secretary Patrick McLoughlin says he believes the Government's proposed Modern Transport Bill will soon make autonomous driving a realistic prospect for motorists.
His comments come after plans to make the UK a world leader in the development and implementation of driverless technology were outlined in the Queen's Speech.
Pete Williams, the RAC's head of external affairs, says: "The UK government has stated its intention to make the UK a world leader when it comes to driverless cars, which is welcome. Indeed industry, together with some of the country's top academic and research institutions, is already heavily involved in developing the technology.
READ MORE: Will driverless cars signify the end of car insurance?
"But just how soon will driverless cars become a 'real option' for the majority of motorists? Considerable steps still need to be taken to convince the UK population of the benefits driverless cars will bring. There also remain significant legal, moral and safety considerations to be addressed before they become a common sight on our streets."
Mr McLoughlin says new laws will be brought in to enable motorists to cover self-driving vehicles under ordinary polices.
The Modern Transport Bill, he adds, will help make driverless vehicles "become a real option for private buyers and fleets".
Copyright Press Association 2016. Motoring News articles do not reflect the RAC's views unless clearly stated.