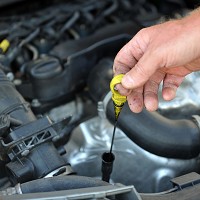 The new Driver and Vehicle Standards Agency (DVSA) has been created with the merger of the Vehicle and Operator Services Agency and the Driving Standards Agency.
It means a range of motoring services such as driving tests, vehicle testing, operator licensing and MOT supervision are now brought together within the one organisation.
Roads Minister Stephen Hammond has announced the launch of the DVSA, which comes after last year's consultation into how the Government can reform its motoring services agencies to cut costs and improve the customer experience.
The DVSA, employing over 4,000 staff, will be responsible for setting, testing and enforcing driver and vehicle standards in Great Britain.
It will carry out 1.5 million theory tests and 1.6 million practical driving tests this year alone, while also taking responsibility for regulating 28 million MOT tests, carrying out 137,000 roadside inspections, issuing 87,000 operator licences and testing 790,000 commercial vehicles.
Copyright Press Association 2014