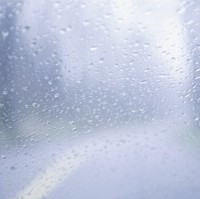 Just in time for the onslaught of winter weather over the Christmas period road safety charity the Institute of Advanced Motoring's chief examiner, Peter Rodger, has released a set of tips for driving in heavy rain.
Before you even start driving Mr Rodger says you should make sure your car is properly maintained and do some basic checks, including ensuring washer fluid is topped up and that windscreen wipers, tyres and lights are in good condition and working properly.
Once you are on the road watch your speed and plan your driving so that you can brake, accelerate and steer smoothly, remembering that your stopping distance should be at least doubled in the rain and that harsh manoeuvres can unbalance the car.
Mr Rodger also warns that cruise control should not be used on wet roads as it may create problems if you start to aquaplane.
His final piece of advice is to make sure you can see and be seen, with the useful tip that you should turn on your headlights whenever you need to use your windscreen wipers.
He said: "There's nothing quite like getting to your car in the rain. It's a haven from the elements. But be cautious, especially after prolonged dry spells - rain on a dry road is dangerously slippery."
Breakdown cover is advisable at all times of the year, but particularly in severe weather.
Copyright © Press Association 2012