UK drivers may soon be faced with an increasing number of toll roads in light of the Chancellor's decision to cut fuel duty by 5p a litre.
The tax cut – announced in Rishi Sunak's Spring Budget statement this week – along with a forecast that fuel duty revenues will fall due to electric car uptake, has sparked speculation that ministers are considering changes. Namely, the introduction of more pay-to-drive roads to ease the financial impact on the country's coffers.
An unconfirmed source told The Times: "It's definitely being taken very seriously in Downing Street. The policy unit is giving it a thorough look and the problems with fuel duty now make it more urgent."
The only major toll road in the UK is currently on the M6 in the West Midlands, which on weekdays costs £7.10 for cars and £12.90 for HGVs.
By rolling out more toll roads, most likely on motorway stretches, it's thought the government could go some way to filling an expected £35 billion budget hole caused by the 2030 ban – and subsequent fuel duty shortfall – on new petrol and diesel car sales.
Alongside the notion to introduce more toll roads, other recommendations have been made to increase tax payable by drivers. One cross-party Commons Transport Committee idea is the use of monitoring technology to charge drivers a fee based on type of vehicle, distance driven and level of traffic.
Last month, when discussing the government's '£35 billion black hole in finances', Tory MP Huw Merriman, chair of the Transport Committee, said: "That's 4% of the entire tax-take. Only £7 billion of this goes back to the roads; schools and hospitals could be impacted if motorists don't continue to pay. We need to talk about road pricing.
"Innovative technology could deliver a national road pricing scheme which prices up a journey based on the amount of road, and type of vehicle, used."
As the government encourages more and more drivers to go electric, RAC Foundation director Steve Gooding highlighted that the "silver lining of zero-carbon motoring comes wrapped in a cloud of trouble for the Chancellor."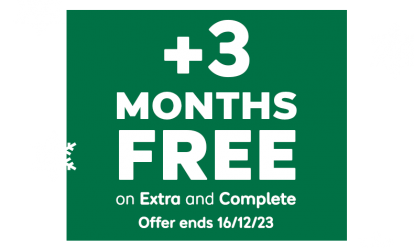 With 12 months of cover, new customers get an extra 3 months for free*.
*Added after 12 months, excludes Basic cover. New customers only. Ends 16/12/23, 7am