A Japanese robotics company has produced a fully-functioning prototype of a real-life Transformer that turns from robot into electric car at the flick of a switch.
Asratec Corp, founded just five years ago, has partnered with a range of companies as it works to put robots to practical use.
Its intriguing new model, developed in conjunction with Tokyo-based Brave Robotics and amusement park ride manufacturer Sansei Technologies, is called the J-deite RIDE.
The robot – which draws similarities to the toys featured in the world-famous film franchise – is four metres high, weighs 1.6 tonnes and can walk at modest speeds of up to 100 metres an hour in upright mode.
But it only takes a click of a button to transform the robot into a vehicle capable of travelling at almost 40mph, using a lithium-ion battery pack.
The vehicle's two passengers can even remain seated inside the car while it transforms back into a humanoid robot.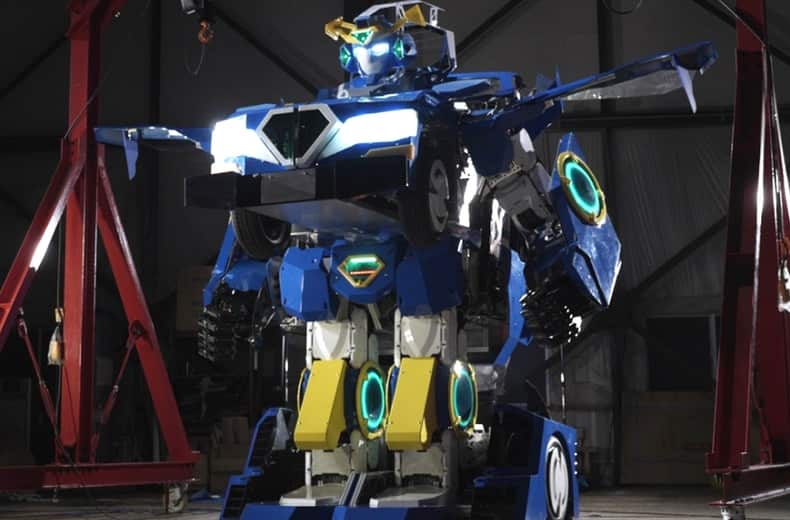 Asratec's software taught the robot to walk on two legs, while Brave Robotics developed the hardware behind the transforming mechanism.
READ MORE: Self-driving robots to deliver takeaway meals on wheels to Londoners
Kunio Okawara, who created the J-deite RIDE, aims to sell the robot to theme parks.
He reckons the eye-catching novelty could become the first of a whole new generation of robotic rides and attractions, such as transforming go-karts.
Asratec is now looking for firms interested in getting their names on the side of its latest co-creation.
If you want to get a first look at the J-deite RIDE, Asratec is putting it on display at the DokiDoki Japanese Festival in Manchester later this year.
Copyright Press Association 2018. Motoring News articles do not reflect the RAC's views unless clearly stated.