Fines for motorists who accidentally enter incorrect number plate details when paying for parking could become a thing of the past, thanks to a rule change.
The British Parking Association (BPA) has revised its Code of Practice so that firms under its Approved Operator Scheme overturn fines issued for 'minor keying errors'.
The BPA defines a minor keying error as an instance where "one character has been entered incorrectly, or where the registration has been entered in the wrong order."
Previously, firms have issued Parking Charge Notices (PCNs) of up to £100 when simple errors have been made at ticket machines.
Steve Clark, BPA head of business operations, said: "We recognise that genuine mistakes can occur, which may result in a parking charge being issued even when a motorist can demonstrate they paid for their parking."
Under the new rules, effective from Monday 6th January, motorists may still have to appeal fines issued as a result of a typo, but "the PCN must be cancelled at the first stage of appeal."
Examples of a minor keying error could include:
0 instead of o
I instead of L
1 instead of I
Up to one letter wrong, removed, or swapped
Up to one number wrong, removed, or swapped
Numbers and/or letters in the wrong order (but where the correct registration is still recognisable)
Fines issued in the face of 'major' keying errors – including multiple minor errors or entering a different car's registration – may be successfully appealed at the first stage, "especially if it can be proven that the motorist has paid for the parking event."
Revised rules can be found in full on the British Parking Association website.
The new Code of Practice also outlines that "a Grace Period of at least 10 minutes must be added to the end of a parking event" before a PCN can be issued.
Analysis from the RAC Foundation predicts that private parking firms will issue 8.6 million tickets in 2019/20, 2 million more than in 2018/19.
Have you been a victim of a parking fine as a result of a typo? Let us know in the comments.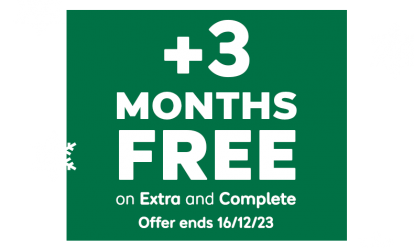 With 12 months of cover, new customers get an extra 3 months for free*.
*Added after 12 months, excludes Basic cover. New customers only. Ends 16/12/23, 7am