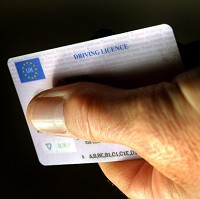 One of the stalwarts of the car documentation system has reached the end of its journey.
The old paper driving licence is no longer being issued as of today (June 8), and m otorists from this date will only be given a photocard.
The scheme comes in amid concerns that not enough drivers are au fait with the consequences of the changes.
The RAC is urging every motorist to familiarise themself with how the new system works.
RAC spokesman Simon Williams says: "The paper counterpart has been a feature of the UK driving licence for many years, so it's to be expected that there will be a bedding-in period as motorists adjust to using the new digital system for sharing their licence information with a car hire company or employer.
"We would encourage all drivers to spend a few moments getting to grips with how it works - that way, those that need to share their licence details at short notice will not run into any difficulties.
"And, for anyone who still prefers having a physical summary of their licence to hand, there is an option on the DVLA site to print one out."
Motorists can find further details of the changes on the DVLA's View Your Driving Licence website and print out an up-to-date PDF copy. This could be especially helpful if drivers wish to rent a vehicle, as it contains details such as past penalty points and current restrictions.
Drivers are still being urged to retain their paper counterpart when they go to hire motors in the event that rental firms are unaware of the switch.
The DVLA website offers drivers wishing to rent vehicles a special check code. This enables hire businesses to see potential renters' licences online. This is only illegible for three days, however, and cannot be used again.
In order to obtain this code, drivers will require their postcode, NI number and complete licence number.
Copyright Press Association 2015
https://www.gov.uk/view-driving-licence (View Your Driving Licence)