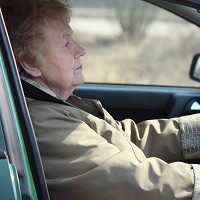 A website is offering relatives of older motorists advice on how to go about holding conversations with them about the possibility of giving up driving.
Videos providing guidance on ageing, staying safe on the road and how to adapt to changes in mobility are available on thestillsafetodrive site.
Professor Andrew Parkes, one of the UK's top driving behaviour experts, warned that any criticism or comment on an elderly motorist's road abilities can lead to a defensive attitude being adopted.
Speaking in a video on the website, Prof Parkes cited the example of how he noticed his father's driving had become much faster, aggressive and assertive since he last travelled with him.
Prof Parkes said: "I reacted by expressing my surprise and then trying to make a joke out it, which probably made my father feel even more defensive about his driving."
Copyright Press Association 2013