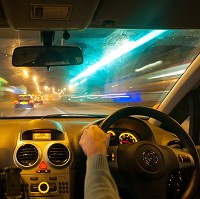 The fight against motor insurance fraud has a new weapon in the form of an industry data sharing service.
MyLicence is being made available to insurers, who will be able to easily access accurate and up-to-date data on drivers' records.
It will enable more accurate pricing by insurers and lower premiums for honest drivers, says Transport minister Claire Perry.
This view is backed by Motor Insurers' Bureau (MIB) chief executive Ashton West who describes the introduction of MyLicence as invaluable in combating insurance fraud.
The Driver and Vehicle Licensing Agency (DVLA) reveals that up to 23% of motorists do not disclose their records - such as disqualifications - accurately; with 16% of policyholders under-declaring their convictions and 7% over-declaring.
MyLicence came about through a partnership involving the MIB and the DVLA who will jointly offer the service.
The system, developed with the Association of British Insurers (ABI), is a response to the Government Insurance Industry Access to Driver Data programme and the DVLA's plans to digitalise its data.
RAC head of insurance Mark Godfrey said: "We fully welcome this initiative which seeks to reduce insurance fraud and ultimately lower car insurance premiums for the law-abiding majority of motorists, but it is critical that this is a robust system that can be easily and widely utilised by insurers, brokers and drivers themselves, particularly as it is a voluntary service."
Copyright Press Association 2014