Petrol prices in the UK could remain above the £1 per litre mark, despite drastically lower wholesale costs for retailers.
Global oil prices have hit an 18-year low and in the US the figure has turned negative for the first time in history, as producers are forced to cough up to dispose of excess stock.
It's estimated that for consumers, fuel could cost as little as 98p per litre, but as the RAC explains, the same lockdown restrictions that helped trigger the price crash could also serve to maintain prices at the pumps.
RAC fuel spokesman Simon Williams said: "It's right that retailers charge a fair price for fuel that reflects the price of the raw product, and right now petrol prices really should be falling below £1 per litre if the lower wholesale costs were reflected at the pumps.
"The price of diesel should also be coming down to near the £1 per litre mark. But at the same time people are driving very few miles so retailers are selling vastly lower quantities of petrol and diesel at the moment, and means many will be thinking twice before trimming their prices any further."
At time of writing, the average petrol price is 109p per litre, and 115p per litre for diesel. Check RAC Fuel Watch for the latest prices.
The RAC called on retailers to cut their pump prices before lockdown laws were even put in place.
Back in January when growing tensions in the Middle East looked to send oil prices soaring, there was much uncertainty over the effect on pump prices.
"As we embark on a new decade it is difficult to see that 2020 will be a good year for drivers in terms of fuel prices," said Mr. Williams at the time.
Whilst some motoring groups are calling for sweeping fuel cost cuts to reflect the low oil price, Rural petrol stations are already facing closures with quieter forecourts having to contend with a 75% slump in sales.
Mr. Williams said: "If the largest fuel retailers do decide to make another price cut, this will heap yet more pressure on smaller forecourts, many of whom may already be finding conditions tough with sales having fallen off a cliff since lockdown.
"These forecourts provide a vital service in areas where the supermarkets don't have a foothold so it would be bad news all round if many were to shut up shop for good."
The Petrol Retailers Association is currently working to keep "a strategic network of petrol stations open across the country" as businesses become unviable.
Should petrol cost less than £1 per litre? Are prices too high given the lower wholesale costs? Should they remain the same to keep rural services running? Let us know what you think in the comments.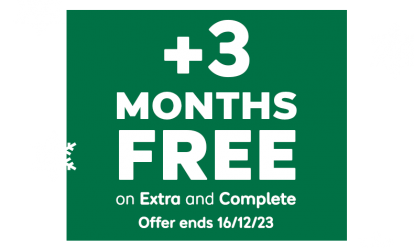 With 12 months of cover, new customers get an extra 3 months for free*.
*Added after 12 months, excludes Basic cover. New customers only. Ends 16/12/23, 7am