Drivers are being warned to watch out for dangerous shortcuts made by dishonest mechanics when it comes to vital safety components like brakes.
A small minority of garages reportedly1 don't take the wheels off your car and instead simply peer through the alloys to check on the condition of the components within.
Failing to do a "wheels off" service means mechanics won't be able to see if your brake pads are loose or broken – which could leave you at risk on the road.
Not only could these lazy shortcuts made by unscrupulous centres put you in danger, they could leave you with hefty repair bills later down the line.
While most mechanics are professionals who wouldn't dream of taking advantage of your lack of knowledge, following a couple of simple tips should protect you from some bad apples that have made many drivers distrustful:
When taking your car in, check the garage job sheet thoroughly. This will let you know what should be covered by your service
Watch the service from the viewing area if you're concerned some important checks might be missed
It might be well worth your wait, too, as repair bills of things that could be overlooked in a routine check-up could soon run into the thousands of pounds.
Replacing a faulty fuel filter could cost you £1,000, while issues stemming from an overlooked broken cambelt or gearbox could see you require a whole new engine, or even a new car.
Don't worry though, the RAC is always on hand to help you find a local mechanic you can trust.
Each garage/ repairer in the RAC Garage Network has our stamp of approval – so you have peace of mind knowing that they're audited annually and work to the RAC Customer Charter and Code of Conduct, which is approved by the Chartered Trading Standards Institute.
Car servicing and repairs can be confusing to even the most experienced drivers – read our complete guide so you know what to expect beforehand.
Get complete peace of mind at home and at the roadside with RAC breakdown cover today.
Copyright Press Association 2019. Motoring News articles do not reflect the RAC's views unless clearly stated.
1 according to reports from MotorEasy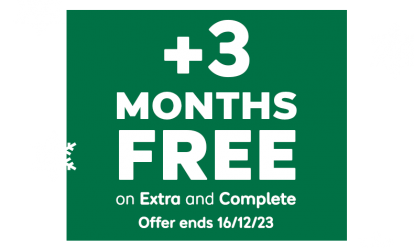 With 12 months of cover, new customers get an extra 3 months for free*.
*Added after 12 months, excludes Basic cover. New customers only. Ends 16/12/23, 7am