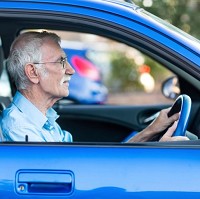 Hundreds of thousands of motorists are getting behind the wheel despite never having had their sight tested, according to a new study by road safety charity Brake .
The charity believes around 1.5 million UK drivers have never had their vision checked and estimates that motorists with below-par vision are responsible for causing nearly 3,000 accidents leading to injuries each year.
One in four of the motorists questioned say they haven't had their eyes checked for at least two years, while 8% of those who need glasses or contact lenses for driving say they don't wear them behind the wheel.
Brake's Sharpen Up free e-learning resource is designed to illustrate the dangers of driving with poor eyesight and encourage more drivers to go to the opticians.
The charity's deputy chief executive, Julie Townsend, says because vision can quickly worsen without being noticed it is vital that motorists have a professional eyesight test at least once every two years.
And Brake says it is vital that those who need glasses or contact lenses to drive never take to the road without them.
Developed in partnership with Specsavers, Sharpen Up enables anyone to check their own eyesight and highlights the dangers posed by driving with poor vision.
Copyright Press Association 2015