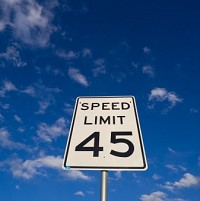 Don McLean - the singer famous for 1971 hit American Pie - has been fined for a motoring offence in the US.
His lawyer said he was driving his Chrysler at 43mph in a school zone in Maine that has a 15mph limit when warning lights are flashing, but a 45mph limit when they are not.
When McLean drove through at 43mph, his lawyer claimed, the lights were not illuminated, but police told Rockland District Court the lights were on.
A judge reduced an initial fine of 515 dollars (£340) to 400 dollars and the singer paid up immediately.
McLean lives not far from where the incident took place, along Maine's coast in Camden.
His hit American Pie is based on the deaths of Buddy Holly, Ritchie Valens and the Big Bopper in a plane crash on February 3 1959, referred to in the song as The Day the Music Died.
Meanwhile, any motorists wanting to avoid busy school run areas at peak times might want to make use of a reliablejourney planner to help them reach their destinations with minimum fuss.
Copyright © Press Association 2013