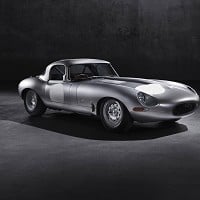 Jaguar is to complete a series of cars it started more than 50 years ago.
The car manufacturer launched its Special GT E-Type series in 1963. It planned to create 18 lightweight racers but only 12 were built. Until now.
Jaguar will build the remaining six vehicles, each with a bodyshell, doors, bootlid and bonnet made from aluminium.
The vehicles will be put together with construction methods from the 60s. They will be 114kg lighter than standard steel-bodied versions.
To keep the retro theme going, Jaguar will use straight-six engines in the cars. Fuel and air will be supplied to the engine by three 45DCO3 Weber carburettors. Lucas mechanical fuel injection will also be available as an option.
A first prototype of the vehicle is to appear at the famous Pebble Beach show in Monterey in the US. Jaguar has not yet revealed any details of the final cost of the six rare cars.
Copyright Press Association 2014