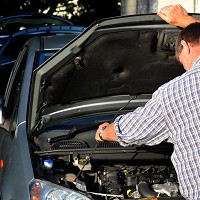 The 20 most reliable garages in the UK have been nominated by drivers around the country as part of the Garage of the Year contest.
The award is organised by the motor industry's self-regulatory body Motor Codes and is backed by the car maintenance brand Havoline.
It is intended to help motorists find the most trusted garages offering the best customer service in the country.
Some 13,500 car repair and service customers were questioned as part of the competition and Motor Codes, which enforces the codes of practice for the industry which have been approved by the Office of Fair Trading, will now whittle the 20 finalists down to the best two places.
"The car service and repair business is a two-way relationship, with word of mouth important for garages and consumer confidence. Garage of the Year gives people a formal way of showing their appreciation, at the same time as letting other motorists know where to find the garage good guys," said Motor Codes managing director Chris Mason.
Copyright Press Association 2012