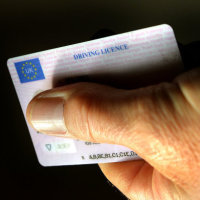 Motorists asked to produce their driving licence may soon be able to oblige by simply getting out their smartphone and showing a digital version of the document.
The Driver and Vehicle Licensing Agency's (DVLA) chief executive, Oliver Morley, has tweeted that a digital licence for smartphones is being developed.
But it has not yet been revealed whether the DVLA definitely has its sights set on introducing the new digital licences.
Nor has it been made clear whether, if introduced, the digital version would remove the need for motorists to retain a plastic licence as well.
If adopted, the technology could help tackle identity fraud by making it harder for documents to be stolen. It would also enable the DVLA to issue new driving licences instantly, meaning motorists would not have to wait for them to arrive in the post.
Digital driving licences have been trialled in other parts of the world, including New South Wales in Australia and Iowa in the US.
Copyright Press Association 2016. Motoring News articles do not reflect the RAC's views unless clearly stated.