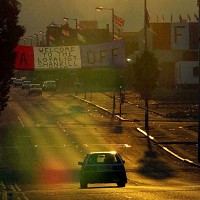 Drivers are being encouraged to stay safe as the low autumn sun starts to affect visibility on the roads.
At this time of the year low sun glare can make it hard to see other road users. But drivers can ensure they remain in control on the roads by following a few important steps.
If intense sunlight is making it difficult to see, motorists should kill their speed. Driving slower will offer more time to react if a sudden burst of too much light causes you to see something late.
Drivers should not feel pressured to go faster by tailgating vehicles and should always take it slowly on the approach to sharp bends.
Having a pair of sunglasses in the car is pretty crucial, for when the vehicle's sun visor just isn't enough. But remember to remove them when entering darker areas like roads shaded by trees.
Headlights should be switched on when driving just before sunset or shortly after sunrise. Keeping them on until the light level is at its highest helps increase a vehicle's visibility to other road users.
Sun entering a car through its rear window can dazzle drivers in their interior mirror. Keeping them dipped when light is too intense can help to avoid potential hazards. Drivers should look over their shoulders to see vehicles in their blind spots.
A clean windscreen will prevent the dangers of dirt blocking a driver's vision. Motorists should make sure their windscreen washer levels are topped up so they can wash away any unwanted grime.
Direct eye contact with the sun is not advisable. This will limit what a driver can see on the road and cause blurry and hazy vision. Motorists experiencing these symptoms should pull up and take a break until they can see clearly again.
Copyright Press Association 2014