Four in 10 households have used their cars as a place to work, relax or watch TV during lockdown, according to a new study by Peugeot.
The survey of 2,000 drivers found 41% of UK households with four or more people began to use their car for things other than driving in the wake of the pandemic.
More than half admit to retreating to their vehicle as a quiet place to relax, with 47% using it to catch up on TV shows and 43% to read books. A third have even used their car as alternative office space.
Nearly three in five (58%) say they've struggled to find time for themselves during lockdown, with their parked car standing in as a haven of peace and quiet for many.
Julie David, managing director of Peugeot UK, said: "Cars have always played a variety of roles in our lives, and the pandemic has shown how helpful they can be as quiet, comfortable places to relax, call friends or work remotely."
The carmaker also found 37% of households said they'd be more likely to use a zero tailpipe emissions vehicle as an escape, allowing them to stay warm or cool without producing fumes.
Many manufacturers are already starting to cater to the cars-as-comfort market. It's now possible, when parked, to play video games in Tesla's Model S and Model X, with Tesla Theatre also offering drivers access to streaming services – ideal for time spent recharging at public facilities.
Towards the end of last year, the RAC also found more than half (57%) of drivers said having access to a car is more important than it was before the coronavirus pandemic, favouring it over public transport.
Have you used your parked car as a quiet place to escape to during the pandemic? Let us know in the comments below.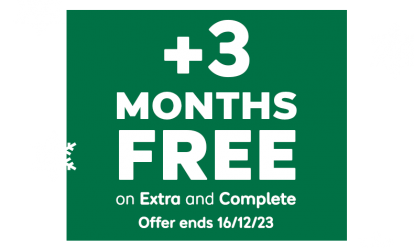 With 12 months of cover, new customers get an extra 3 months for free*.
*Added after 12 months, excludes Basic cover. New customers only. Ends 16/12/23, 7am