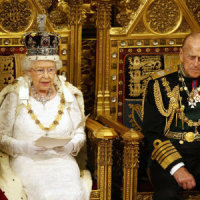 The Government will push forward with a Modern Transport Bill to ensure Britain leads the way in the development of driverless car technology, it has been announced in the Queen's Speech.
Ministers say the Bill will help cut congestion for motorists, boost the UK's economy and make "more efficient use of our roads".
They say the legislation will be designed to stimulate investment in the technology, encourage motorists to buy self-driving vehicles and ensure that appropriate is available to drivers.
Commenting on the announcement, the Association of British Insurers' director of general insurance policy, James Dalton, says insurers are committed to the roll-out of driverless car technology.
Firms are working, he adds, to come up with a system that will keep the insurance of self-driving vehicles "as simple and straightforward as possible".
The Bill will also cover the use of drone technology and plans for a commercial spaceport in the UK.
Transport secretary Patrick McLoughlin says: "Driverless cars and commercial space flight might seem like something science fiction, but the economic potential of the new technology is huge and I am determined the UK gets maximum benefit.
"Having a long-term economic plan that really works for the country means putting in place legislation that puts us at the heart of the modern transport revolution."
Copyright Press Association 2016. Motoring News articles do not reflect the RAC's views unless clearly stated.