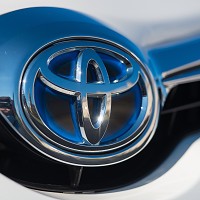 Self-driving technology does not have to be driverless, according to a new concept put forward, and could be available as early as 2020.
The driver and the artificial intelligence could work together as a team in a car fitted with sensors, as opposed to the technology doing all of the work.
Dubbed the "mobility team-mate concept" by creator Toyota, it gives the driver the ability to turn driverless mode on and off simply by flicking a switch. Once activated, the car is able to accelerate, brake and steer by itself.
Driverless cars are close to becoming reality, with a host of carmakers investing heavily in such technology. Even tech giant Google is in the process of testing and refining its own self-driving technology.
Using a Lexus, Toyota demonstrated the mobility team-mate concept on a motorway in Tokyo. The car drove itself within the 60kph (37mph) speed limit for around 10 minutes, changing lanes, braking and steering.
The human at the wheel did nothing except turn on the button to activate the technology.
Toyota has promised to start selling self-driving cars in Japan by 2020. Its plans are part of a larger Japanese government initiative to pioneer automated driving in time for the Tokyo Olympics in the same year.
The company's chief safety technology officer Moritaka Yoshida says the goal is to offer the freedom of movement to everyone, including the elderly and the disabled.
Copyright Press Association 2015