Bristol looks set to become the UK's first city to ban diesel vehicles in an attempt to boost air quality.
Privately-run diesel cars would initially be prohibited from entering a central area of the city between 7am and 3pm every day from March 2021, under proposals put forward by Bristol City Council.
RAC head of roads policy Nicholas Lyes said: "Bristol faces the same issues that many other UK cities do – a need to achieve legal compliance with air quality standards in the shortest time possible."
Council plans include a wider Clean Air Zone – charging buses, taxis and other commercial vehicles that fail to meet emissions standards. Those that pay the fee to enter this Zone would be free to move around the inner city diesel ban area unrestricted.
Bristol Clean Air Zone map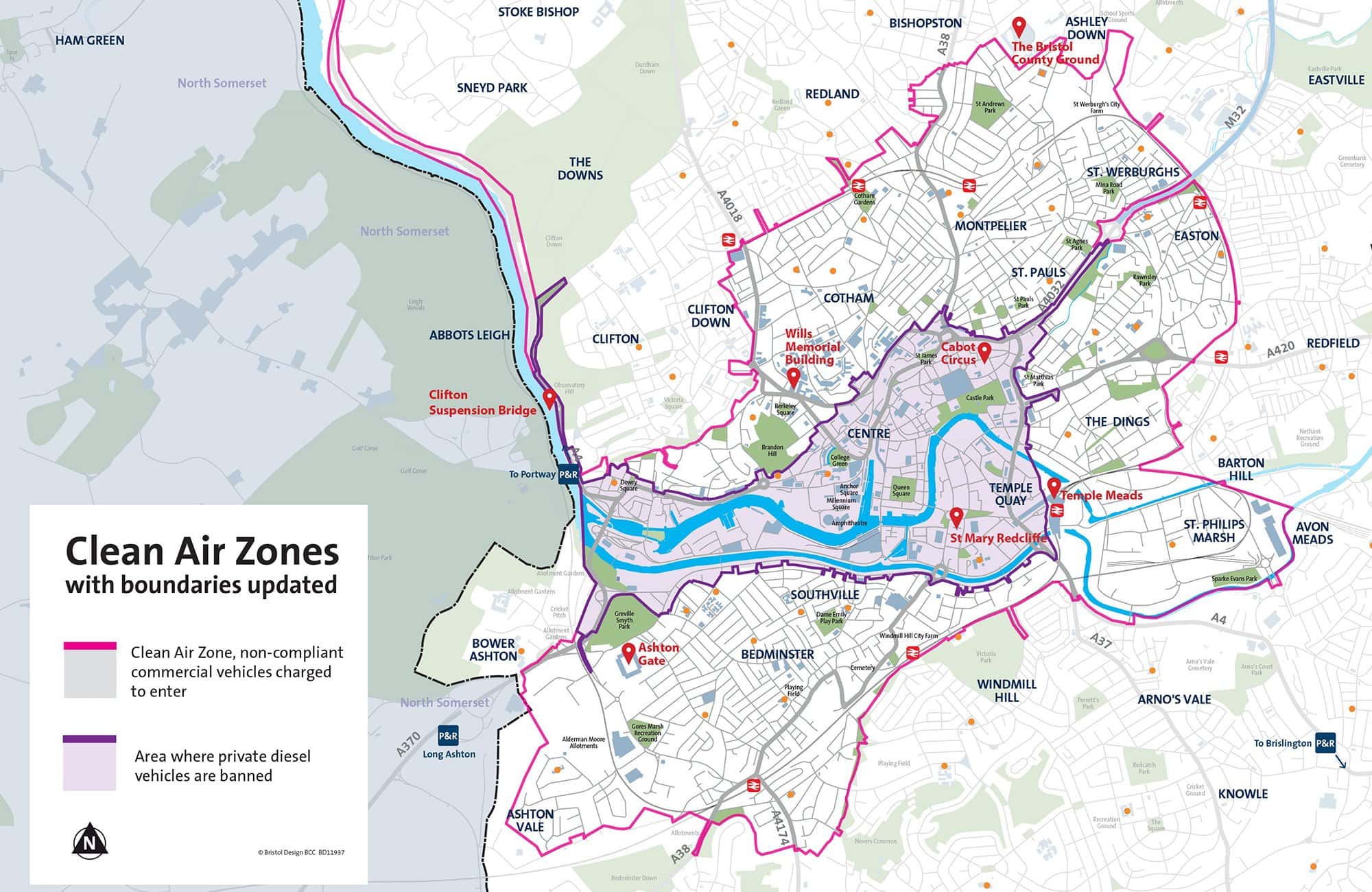 A scrappage scheme to help diesel car owners buy an alternative vehicle has also been mooted.
The Government has urged councils to exhaust other options before opting to impose charging zones. Bristol City Council will meet on November 5 to discuss further.
Mayor of Bristol, Marvin Rees said: "These ambitious plans demonstrate our commitment to tackling air pollution so we meet legal limits within the shortest time, without disproportionally affecting citizens on lower incomes which would happen with a blanket approach to charging vehicles."
The RAC's Mr Lyes, however, noted some potential problems connected to banning diesel vehicles at this relatively early stage.
"Major routes into, out of, and even around the city – like Temple Way and Brunel Way – would become out of bounds, with diesel vehicles forced onto other roads, which risks causing congestion problems where they don't exist at the moment," he pointed out.
"Bristol has bold plans to improve its public transport system, but major improvements like its mooted rapid transit system or even more park and ride sites are still many years from becoming a reality.
"In the meantime, many drivers are faced with having to use their car for journeys in and around the city simply because there is no affordable, reliable alternatives. This would become more difficult under these plans."
Bristol City Council was one of 24 local authorities ordered by the Government to submit a plan for how it will comply with legal limits on nitrogen dioxide (NO2) by March 2021.
Concerns over NO2 emissions have grown since Volkswagen was found cheating air pollution tests in 2015, for 11 million diesel vehicles worldwide, including 1.2 million in the UK.
Data published by the Society of Motor Manufacturers and Traders shows that diesels held just 25.8% of the new car market during the first nine months of the year, compared with 31.7% during the same period in 2018.
This is due to increases in the proportion of motorists buying petrol and alternatively-fuelled vehicles such as hybrids and electric cars.
Copyright Press Association 2019. Motoring News articles do not reflect the RAC's views unless clearly stated.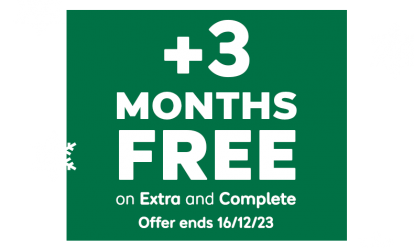 With 12 months of cover, new customers get an extra 3 months for free*.
*Added after 12 months, excludes Basic cover. New customers only. Ends 16/12/23, 7am