The Bloodhound World Land Speed Record Challenge is once again operating at full speed after Chinese automotive giant Geely finalised a big sponsorship boost that confirms it as the prime backer of the ambitious project.
After working with a skeleton staff for almost a year, engineers have returned to the team's Bristol HQ and work is now underway to prepare for the first high-speed runs in 2017.
Project director Richard Noble – himself a former World Land Speed Record holder – told the RAC things were back on track after funding ground to a halt in late 2015 adding that: "ordinarily, this would have been the end – but this is Bloodhound. We're going to see it through, come hell or high water."
READ MORE: A step-by-step guide to attending your first track day
The addition of Geely support has allowed Bloodhound to pay off its debts and renew work on its target: to hit a new World Land Speed Record of a breathtaking 1,000mph. That's the target for 2018, but Noble had another announcement – that the current record speed of 763mph will be broken in little more than a year's time.
Whatever car you're in, driver or passenger, you'll be covered for just £8 a month**.
Noble said: "We will set a new World Speed Record at the end of 2017. As of today, we are on our way."
The next steps for Bloodhound will be to complete work on the car and move it from Bristol to Newquay Airport for the first low-speed test runs. 'Low speed' in Bloodhound-speak means 200mph.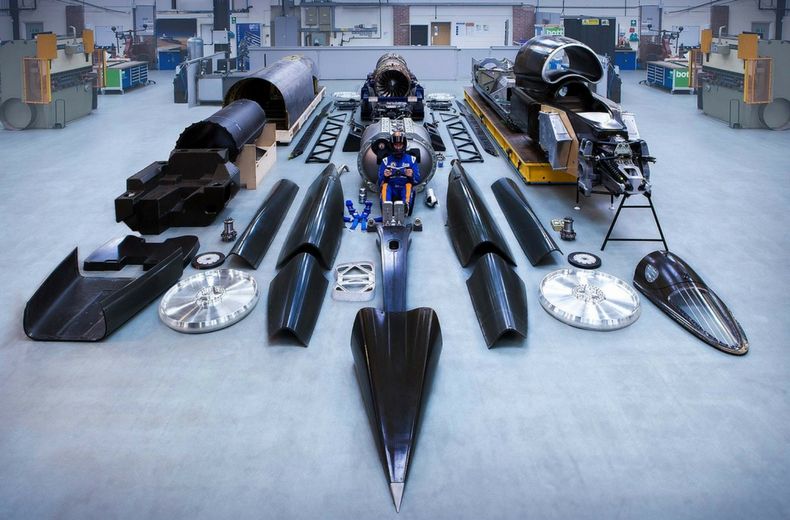 Then, the 13.5-metre long streamliner car will be flown over to South Africa's Hackskeen Pan, the massive 20 million square-metre desert area fully 12 miles wide where Bloodhound will hopefully ultimately hit 1,000mph.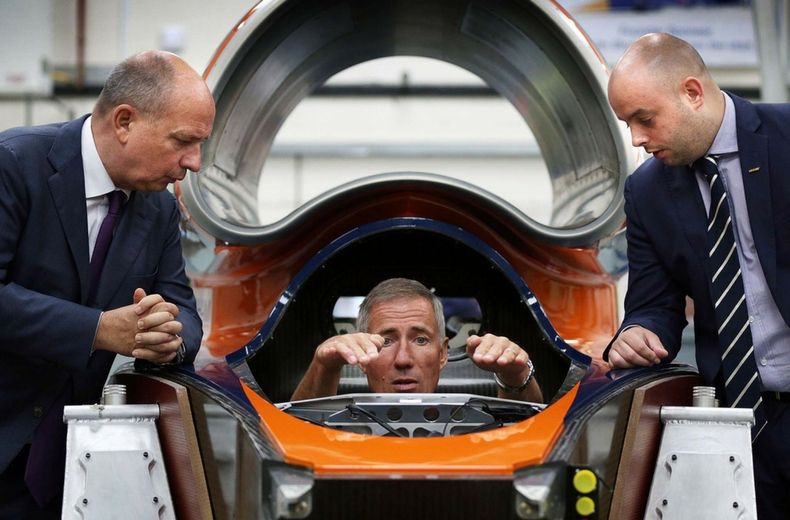 Geely isn't just providing financial support either. It is helping Bloodhound deliver another key aspect of its world record attempt: education. The aim is to inspire children in STEM subjects, and Noble is targeting getting 100,000 schoolchildren involved in the project this year, with many more on top for when the car first runs in 2017.
READ MORE: From £750 - the 10 best performance cars you actually can afford
Children from a local Bristol school attended the Bloodhound Geely announcement to demonstrate the Model Rocket Car Challenge. Rolling out in 5,500 UK schools right now, the aim is to build the fastest mini-rocket in the world. One clever group of kids clocked more than 40mph during the day's demo.
Although the Bloodhound project is back up to full speed, it doesn't yet have all the sponsorship it needs. Richard Noble confirmed that it's 70% there – and the project is still very much open to donations.
This is where the RAC comes in. The Motorist's Champion is backing the project and offering members the chance to sponsor Bloodhound for £20 – and have their name featured on the actual tail fin of the Bloodhound car.
The package also includes bronze membership of the 1K supporters club, plus a personalised certificate and a chance of winning one of five tickets to watch the first speed trials at Newquay Airport