A bizarre sculpture has been created to show what a human being could look like if we evolved to survive a road accident.
Named Graham, the sculpture features a number of bizarre bodily changes, including a massive chest, no neck and extra nipples designed to replicate airbags and protect the rib cage during an accident.
It is hoped the sculpture will help people to realise just how vulnerable their own bodies are and was designed by Australian road safety organisation, Transport Accident Commission (TAC) in Victoria.
Joe Calafiore, TAC chief executive, said that the science of human vulnerability is the focus of Victoria's Towards Zero campaign to reduce road accidents and their consequences.
RELATED CONTENT: MOT tester training revised in bid to boost road safety
He said: "People can survive running at full pace into a wall, but when you're talking about collisions involving vehicles, the speeds are faster, the forces are greater and the chances of survival are much slimmer.
"Cars have evolved a lot faster than humans and Graham helps us understand why we need to improve every aspect of our roads system to protect ourselves from our own mistakes."
Graham was designed by the state of Victoria's TAC, alongside leading trauma surgeon Christian Kenfield, crash investigation expert David Logan and world-renowned Melbourne sculptor Patricia Piccinini.
Mr Calafiore added: "We have to accept people will always make mistakes, but modern vehicle safety technology and safe road design can drastically reduce the forces involved when a crash happens, making them more survivable.
IN OTHER NEWS: Hundreds of hens saved from van blaze in dramatic motorway rescue
"By making people confront the reality of their own vulnerability, Graham helps us to consider our own roles in road safety and how our own choices can protect us in the event of a mistake," he said.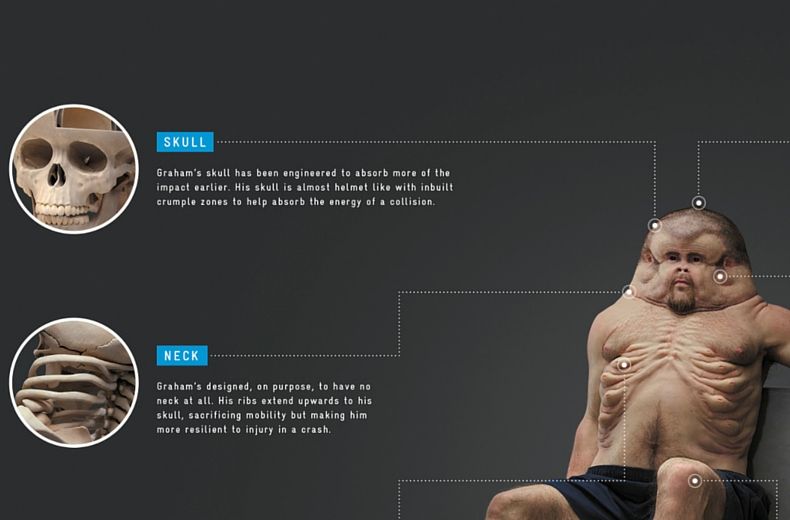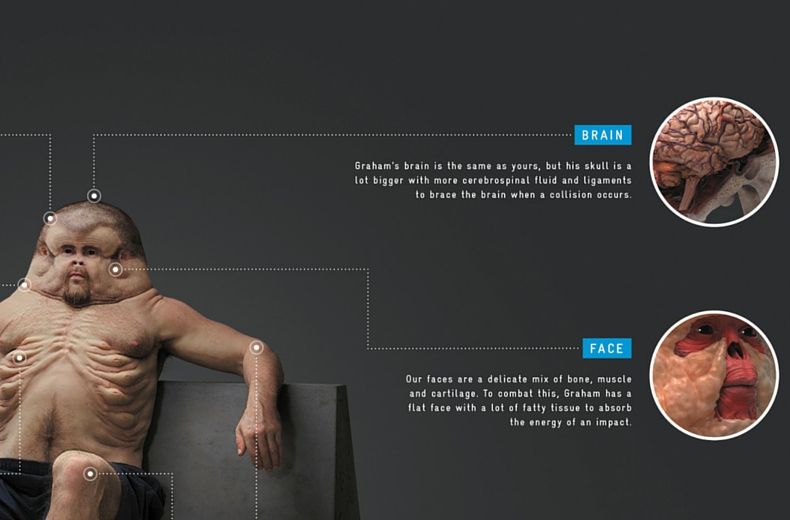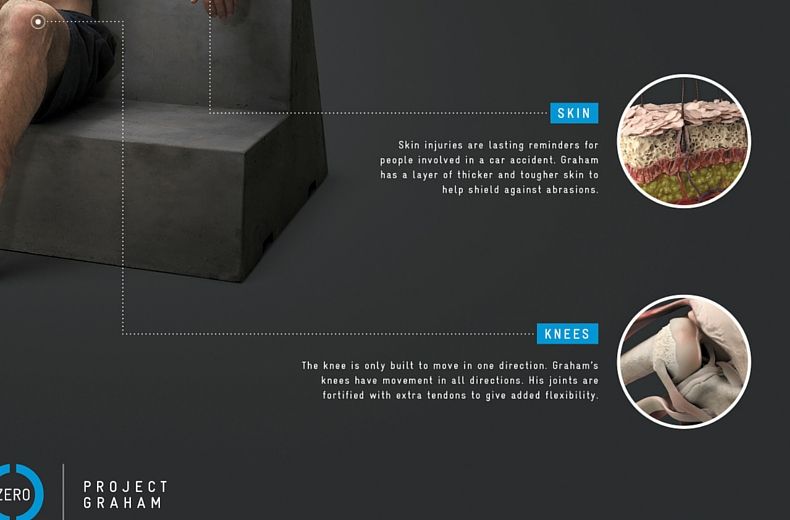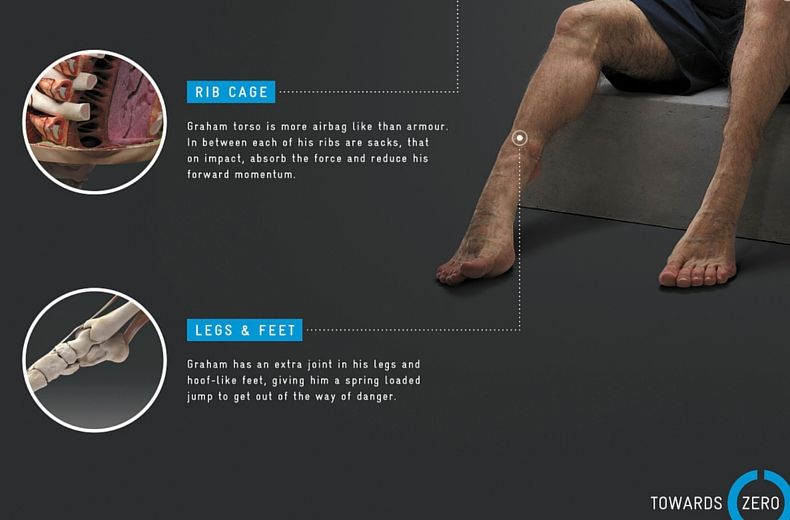 A recent spell of sunny weather has seen a rise in traffic accidents and breakdowns causing havoc on roads across the UK.
RAC research shows that as the heatwave took hold earlier this month - sending temperatures in many parts surging well past the 30C mark - there was a 44% increase in the number of road accidents.
Pete Williams, spokesman for the RAC Traffic Watch, said the spate of accidents is a "major cause for concern".
Copyright Press Association 2016. Motoring News articles do not reflect the RAC's views unless clearly stated.