Highways England will reduce the speed limit on four sections of motorway this month in an attempt to reduce roadside emissions.
Trials of a 60mph limit will assess how slower speeds affect pollution levels next to junctions or on routes to towns and cities.
More than 40,000 premature deaths a year are linked to poor air quality and the government has identified 101 parts of England's strategic road network that potentially exceed recommended NO2 levels.
It's the first time that lower limits will be introduced to tackle emissions alone and the new measures could be rolled out to more locations.
A 60mph limit will be enforced for 24 hours a day on the following motorways:
M6 between junctions 6 and 7 (near Birmingham)
M1 between junctions 33 and 34 (at Rotherham, South Yorkshire)
M602 between junctions 1 and 3 (near Eccles, Greater Manchester)
M5 between junctions 1 and 2 (at Oldbury, West Midlands)
The signposted speed limits will remain on stretches of road up to 4.5 miles long for at least 12 months with a chance of extension if air quality improves.
Drivers caught breaking the new 60mph limit could face a £100 fine and three penalty points on their licence.
Although Highways England expect a drop in NO2 levels they confirmed that if lower limits were "not having the desired impact after 12 to 15 months then we'll remove them and look at alternative ways to tackle air quality in that area".
They say initial assessments show that a 60mph limit led to an average 17% reduction in emissions.
Another four locations with poor air quality already have lower speed limits, mainly implemented because of roadworks. There are restrictions at the M32 in Bristol; the A1 in Blaydon, Tyneside; the M4 in Harlington, London; and the M621 near Leeds.
A separate plan to test pollution barriers is already in place.
Ivan Le Fevre, head of environment at Highways England, said: "Ultimately the air-quality challenge will be solved 'at the tailpipe' by vehicle manufacturers and changes in vehicle use. Until this happens we will continue our programme of research and solutions."
RAC spokesperson Rod Dennis said: "Drivers will already be getting used to speed limits lower than 70mph on stretches of motorway that have been converted to 'smart motorways', so targeted speed reductions to reduce emissions in many ways makes sense - so long as doing so doesn't lead to congestion, and therefore poorer air quality, elsewhere.
"However it's also right that all options are considered when it comes to tackling air pollution hotspots on major roads, so in time we look forward to seeing how effective both lower speed limits and pollution barriers prove to be."
Over the past 20 years, traffic on motorways has risen by almost a quarter, twice the increase for all roads. The chancellor has promised a £27 billion investment to upgrade motorways and A-roads until 2025.
How do you feel about using a reduction in speed limit to tackle pollution? Let us know what you think in the comments below.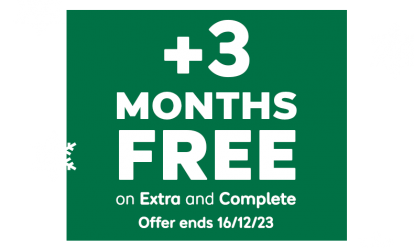 With 12 months of cover, new customers get an extra 3 months for free*.
*Added after 12 months, excludes Basic cover. New customers only. Ends 16/12/23, 7am