The cost of a litre of petrol has smashed the 148p barrier for the first time in the UK, sparking fresh concerns about the spiralling cost of living.
The average price of unleaded jumped to 148.02p per litre over the weekend, surpassing the previous all-time high of 147.72p recorded on November 21 last year.
This takes the cost of filling up a typical family car with a 55-litre tank to £81.41.
Diesel prices have also hit record highs. Last week, they reached an average of 151.57p per litre, overtaking the previous record set on November 20 of 151.10p.
The RAC is urging motorists to brace themselves for new record prices set "on a daily basis" amid the maelstrom of global factors affecting the oil price.
As well as wholesale fuel prices soaring due to a surge in demand following the reopening of global economies, they have also shot up over fears that Russia will invade Ukraine.
A barrel of Brent crude oil is edging towards the 100 US dollar mark, a price not seen since September 2014.
RAC fuel spokesperson Simon Williams said: "Petrol has unfortunately hit a frightening new high of 148.02p, which takes filling a 55-litre family car to an eye-watering £81.41.
"With the oil price teetering on the brink of 100 dollars a barrel and retailers keen to pass on the increase in wholesale fuel quickly, new records could now be set on a daily basis in the coming weeks.
"The oil price is rising due to tensions between Russia – the world's third-biggest oil producer – and Ukraine, along with oil production remaining out of kilter with demand as the world emerges from the pandemic.
"As a result, drivers in the UK could be in for an even worse ride as pump prices look certain to go up even more."
The rise in fuel prices is putting a further strain on household budgets – already squeezed by rising energy bills and rocketing inflation. From April, there will also be a National Insurance hike to factor in.
Mr Williams is urging fuel retailers not to make the financial burden on motorists even worse by increasing their profit margins.
He said: "On a positive note, retailer margins – which were the reason drivers paid overly high prices in December and January – have now returned to more normal levels of around 7p a litre. We urge the big four supermarkets, which dominate fuel sales, to play fair with drivers and not to make a bad situation on the forecourt any worse by upping their margins again."
For analysis of fuel prices, including a breakdown of what makes up the price of a litre, see RAC Fuel Watch.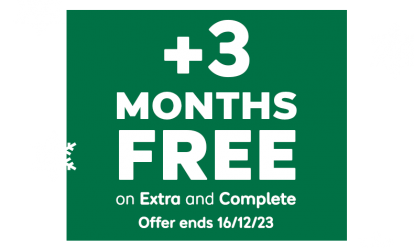 With 12 months of cover, new customers get an extra 3 months for free*.
*Added after 12 months, excludes Basic cover. New customers only. Ends 16/12/23, 7am