Sweden has revealed plans to build the world's first electrified motorway, which will allow
electric cars
to automatically recharge as they pass over the surface of the road.
The e-motorway, which is due to be completed by the end of 2025, is part of the country's plans to decarbonise the transport industry.
First reported by Euronews, Sweden has piloted a number of similar schemes in recent years – although the latest announcement is the most ambitious yet.
In total, 13 miles of the E20 motorway will be converted, passing through three major Swedish cities – Stockholm, Gothenburg, and Malmö.
Jan Pettersson, Director at the Swedish Transport Administration, said: "We think the electrification solution is the way forward for decarbonising the transport sector and we are working with a number of solutions."
Despite the new announcement, how the electrified motorway will be implemented is still under discussion. The Government will have three options to choose from.
According to reports, the first option is to use a catenary system that uses overhead wires to provide power to cars on the road, which would be most suitable for buses or trams.
The second option is to use an inductive system. This is where engineers will bury equipment underneath the road which sends power to coils fitted to EVs as they travel along.
The final option is where the new stretch of road would use conductive charging. This is where electricity is sent wirelessly to a metal plate on the EV.
The most prominent pilot scheme took place on the island of Gotland. This is where a small stretch of road was used by trucks and buses and used wireless electric charging.
In 2022, Volvo Cars announced the testing of a new wireless EV charging technology in a live city environment.
Over a three-year period, a small fleet of fully electric Volvo XC40 Recharge SUVs will be used as taxis by Cabonline, the largest taxi operator in the Nordic region, and charged wirelessly at stations in Gothenburg, Sweden.
The wireless charging test is one of many projects outlined within the strategic initiative Gothenburg Green City Zone, under which designated areas within the city are used as live test beds for the development of sustainable technologies.
"Gothenburg Green City Zone lets us try exciting new technologies in a real environment and evaluate them over time for a potential future broader introduction," said Mats Moberg, Head of Research and Development at Volvo Cars. "Testing new charging technologies together with selected partners is a good way to evaluate alternative charging options for our future cars."
The charging starts automatically when a compatible vehicle parks over a charging pad embedded in the street, allowing drivers to conveniently charge without getting out of their car. The charging station sends energy through the charging pad, which is picked up by a receiver unit in the car.
And it's not just in Sweden where this new EV tech is being trialled – there are examples of it here in the UK.
Nottingham City Council's UK-first wireless electric taxi charging trial took place in January 2023, with the wireless charging infrastructure being used.
The trial lasted four months and almost 1,000 wireless charging events took place with more than 20 taxi drivers.
Feedback from taxi drivers was generally positive, with many appreciating the convenience and time-saving aspects of wireless charging. However, many drivers said they would appreciate faster charging, with the existing system offering a 10kW charging rate.
According to the Council, introducing wireless charging into the public highway has provided some important learning for how future projects could be introduced.
The council and its project partners closely monitored how well the wireless charging system worked during the trial, to give feedback and learning to Government to help shape future regulations and inform how wireless charging projects could be delivered.
Nottingham City Council's Portfolio Holder for Highways, Transport and Parks, Councillor Audra Wynter, said: "Our transport teams have now completed this pioneering project. Now we're working to get lots of useful insights and data fed back to the Government to help make plans for how convenient and accessible charging infrastructure can be rolled out to support electric vehicles use in the future."
Would you like to see electrified roads and motorways be introduced in the UK? What else can be done to help make the switch to a more EV-friendly future? Leave your comments below.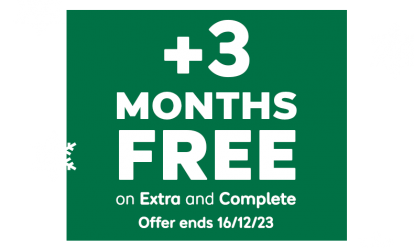 With 12 months of cover, new customers get an extra 3 months for free*.
*Added after 12 months, excludes Basic cover. New customers only. Ends 16/12/23, 7am