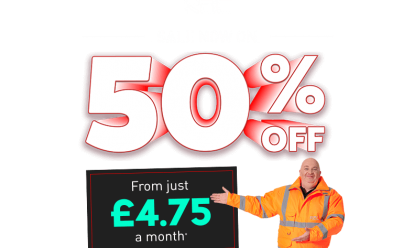 Get covered in our half price Breakdown Cover sale from just £4.75 a month.* We're the UK's best breakdown provider as voted by Auto Express drivers 2021.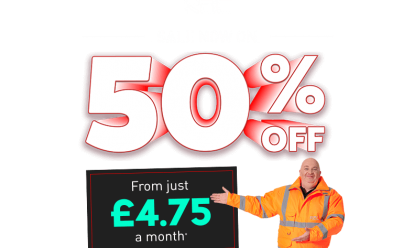 By Jonathan Crouch
Introduction
Volvo's modern-era S90, launched in 2017, proved to be a full-sized Executive segment saloon featuring a level of elegance, craftsmanship and technology we'd never previously seen from this Swedish manufacturer. Safe, efficient, clever, practical and stylish, it was another model that re-established this Scandinavian maker as a credibly prestigious automotive brand. Here, we look at the initial 2017-2020-era models.
Models
5dr Saloon (2.0 petrol / 2.0 Diesel)
History
One thing's pretty certain. If you're a typical buyer looking at a full-sized Executive saloon, you probably won't be considering this one, Volvo's S90. Sales figures suggest that models like the Mercedes E-Class, the BMW 5 Series and the Audi A6 are more likely to be on your radar. But sales figures are rarely an accurate indication of excellence. And Volvo says that's what was delivered here on this car, launched in 2017.
The S90 badge was first seen on run-out versions of the old 900 series model in 1997 but this modern-era model was created as part of an $11 billion investment in new models by Volvo's Chinese owners Geely Holdings - which raised expectations from the start. Nothing but the brand name was carried over from the previous S80, but much was shared with the second generation XC90 luxury SUV that was launched in 2015 to great acclaim.
Including perhaps the most controversial thing about this car, Volvo's decision to fit four cylinder engines right across the range. All this model's key rivals used six cylinder units in more powerful models, but Volvo was committed to an innovative 'Drive-E' engine programme based around a single four cylinder, 2.0-litre downsized format. If you're looking at a pokier S90 variant, that means class-leading levels of efficiency. Especially in the case of the top T8 Twin Engine petrol/electric Plug-in hybrid version which, with over 400bhp on tap, was in this period one of the very quickest ways to plump up your green credentials in the company carpark.
Under the skin, everything's based around the 'SPA' 'Scalable Product Architecture' modular underpinnings that during this period Volvo was using to underpin all its designs, including the V90 estate version of this car that out-sold this four-door model three-to-one. Light, stiff and sophisticated, this platform made this car better to drive than any previous large Volvo but what's probably more likely to sell you this car is the classy Scandinavian cabin and the astonishingly comprehensive levels of safety provided as standard.
In late 2020, Volvo made a few minor styling changes to this car and deleted all engines except the plug-in hybrid T8 AWD powertrain. It's the earlier 2017-2020-era models with their wider powertrain choice though, that we examine here.
What You Get
This S90's design language was apparently taken from contemporary Scandinavian culture and from most angles, the resulting shape looks elegant and sophisticated. With its short overhangs, long wheelbase and low roofline, there's an air of confidence assurance here, yet also a look that's uniquely Swedish, with a muscular shoulder line that's distinctly Volvo.
Up-front, it really is very nice indeed. The first thing you'll probably notice is the 9-inch portrait-style touchscreen on the centre console that de-clutters the cabin of buttons and gives it a classy, sophisticated air emphasised by intricate detailing and rich Scandinavian design. There's more technology in the instrument binnacle where the normal conventional dials and read-outs have been replaced by virtual ones in an 'Active TFT Crystal Driver's Information Display.
Given the extra body length that this S90 enjoys over some of its rivals, you'd expect it to feel pretty spacious in the back and, by and large it is, a clever design of front seatback further freeing up leg and knee room for rear seat folk. And the boot? It terms of overall size - 500-litres to be specific - this is one of the smaller trunks in the segment but it gets close enough to the capacity of the class-leaders for that not to matter too much.
What You Pay
Please contact us for an exact up-to-date valuation.
What to Look For
There aren't many major issues here, other than a few electrical and software issues; go thoroughly over all the powered and infotainment functions of the car you're looking at. Otherwise, it's just the usual things; look out for stone chips and alloy wheel scratches. And insist on a fully stamped-up service history.
A few recalls you'll need to know about. Volvo recalled 70,000 diesel S90s made before April 2018 over potential engine fire issues. There were a few issues which required a recall with the autonomous braking system for cars built in 2019. There was a software issue recall for the vehicle's connectivity module that required a recall for cars built before 2018. And two airbag issue recalls for early 2017 models. Early 2017 models also had seat belt and seat rail recalls.
Replacement Parts
(approx based on a 2017 Volvo S90 D4 ex VAT) An oil filter is in the £20 bracket. A pollen filter is in the £36 bracket. A wiper blade will cost you from about £6. Front brake pads sit in the £165 bracket; rears will sit in the £130 bracket. Front brake discs sit in the £187 bracket; a pair of rear discs are about £221-£251. An air filter is around £60.
On the Road
In the 2017-2020 period, Volvo limited its mainstream S90 models to a twin turbo 2.0-litre four cylinder diesel engine that had to be mated to an 8-speed Geartronic automatic gearbox. The base D4 variant puts out 190bhp through its front wheels. Or, alternatively, you can go for a 'PowerPulse' D5 derivative that boosts this unit's output to 235bhp and only comes with AWD. Both options are acceptably frugal, the D4 managing 64.2mpg on the combined cycle and 116g/km of CO2 (both NEDC figures). If you want to do better than that, you'll need to stretch to the top T8 Twin Engine Plug-in hybrid flagship model that mates a 320bhp turbocharged/supercharged petrol unit together with an 87bhp electric motor powered by a battery pack neatly packaged away in the transmission tunnel. When fully charged, this variant can offer up to 28 miles of all-electric driving range.
On the move, you aren't served up anything that encourages much driving involvement - blame the rather vague steering for that - but in compensation, there's unruffled poise and exemplary refinement. You get supple standards of ride comfort from the soft suspension too and there's the option of rear air suspension if you want it. A standard 'Drive Mode Settings' driving dynamics system allows you to tailor throttle response, steering feel and auto gearshift timings to suit the way you want to drive. And if you do push on a bit, grip and traction are actually quite impressive and cornering body roll decently well controlled.
Overall
In this S90, Volvo created a properly credible and very charismatic flagship saloon that will complement the discernment of the relatively few buyers likely to choose it. Inside, there's properly distinctive luxury, rather than merely the kind of upgrade from a smaller, cheaper model that rivals offer.
Those who do choose this car can justify their decision not only on the basis of wanting something different but also through a range of more foundational attributes. Things like strong residuals, much higher levels of standard equipment and class-leading safety. We like the fact that the pokier version gives you AWD yet is still cheaper to run than its six cylinder 2WD rivals. And if you can afford the top T8 Plug-in hybrid variant, you'll get yourself a unique blend of performance and efficiency. It's all quite unexpected. From a car that may well make you rather like the unexpected.