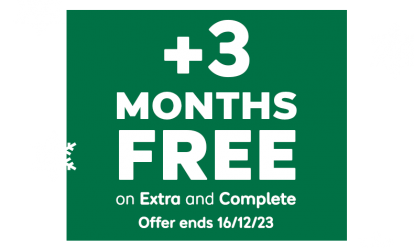 With 12 months of cover, new customers get an extra 3 months for free*.
*Added after 12 months, excludes Basic cover. New customers only. Ends 16/12/23, 7am.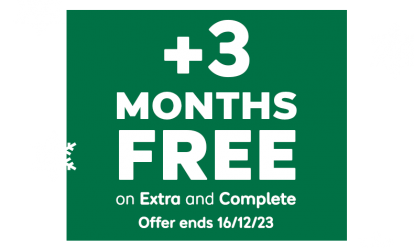 By Jonathan Crouch
Introduction
Volkswagen's flagship model, the Touareg, is a large luxury SUV that in third generation guise became smarter looking, safer, better-equipped and much more sophisticated. It's luxurious and refined on-tarmac - and better than you might expect it to be off it. True, it still can't offer more than five seats, but otherwise, this under-rated contender was hugely improved in this CR-series form and offers a very complete package.
Models
5dr SUV (3.0 V6 TDI, 2.9 TSI PHEV)
History
This third generation Touareg luxury SUV claimed to be the most sophisticated Volkswagen ever made. It was the brand's flagship model and set fresh standards for the Wolfsburg maker. Back in 2018 at its launch, this car offered the least expensive way into the MLB-Evo platform technology that the Volkswagen Group's ritziest brands were using for their most desirable large SUVs. Which is why the chassis used here was shared with a Porsche Cayenne, some sections of the driveline were borrowed from a Lamborghini Urus, there was exotic suspension from a Bentley Bentayga and semi-autonomous driving tech from a fashionable Audi Q8. Quite a CV.
But then the Touareg has always featured sophisticated underpinnings. The first generation 'Type 7L' version, launched in 2002 and named after a North African tribe, shared much of its development with Volkswagen's vastly over-engineered Phaeton boardroom-level luxury saloon. The MK2 'Type 7P'-series model, introduced in 2010, was one of the cars that pioneered hybrid technology for its maker. So it was natural that this third generation CR design, first shown in early 2018, would continue to push the boundaries - not least in the way it looked. The chromed visage came courtesy of the way that it was primarily styled for China, its biggest market. It was also larger, more luxurious and more road-orientated than before.
And still only a five-seater - which in itself was interesting given that key competitors from Volvo and Audi offered space for seven. Volkswagen pointed out that its emphasis here was also shared by direct rivals like the fourth generation BMW X5 and the second generation Mercedes GLE, cars that needed to take this MK3 model Touareg much more seriously than its predecessor. Not least because it offered one of the classiest leather-lined interiors ever seen at this price point, complete in its priciest forms with a sophisticated so-called 'Innovision Cockpit' incorporating two huge digital screens. It's a Volkswagen then, you could really aspire to. A rare Plug-in Hybrid Touareg R petrol model was launched in 2021. And the entire range was facelifted in mid-2023. It's the pre-facelift 2018-2023-era models though, that we look at here.
What You Get
With this third generation CR-series Touareg, Volkswagen Design Chief Klaus Bischoff's objective was clear: to shape the most imposing SUV in its class. Well it was certainly distinctive - and subtly larger too, longer, wider and fractionally lower than before. Back in 2018, we certainly hadn't previously seen anything quite like the way that the chrome elements of this car's imposing grille combined in such a seamless way with this model's hi-tech LED lighting system.
Inside up-front, there's a cabin that was, in Volkswagen's words, an interior 'shaped for the digital age'; or at least it was in the top 'R-Line Tech' variant anyway, the only model in the range that got as standard what the brand called its 'Innovision Cockpit' package - essentially a set of digital instrument gauges on a 12-inch monitor and a super-large so-called 'Discover Premium' 15-inch centre-dash display, both of which were joined seamlessly together to try and turn the fascia into one big functioning screen. Lesser models got conventional gauges and a 9.2-inch centre-dash 'Discover Pro' screen. Either way, there was a classy feel further aided by the way that you were sat more commandingly than was the case with some other large luxury SUVs of the period, surrounded in this VW by mood lighting, beautifully stitched finishing and a cool, classy Teutonic ambiance.
Enough on the front: what's it like in the back? You'd think that the 77mm of extra body length this time round would have prompted Volkswagen's designers to allow for the option of extra cost third row chairs. But no, the previous five seat-only format remained. Still, staying with a five-seat format allowed for a palatial level of rear seat space for the passengers that could be accommodated. Legroom is generous and can be extended further by seat bases that slide over a range of 160mm across a 60:40 split. Headroom's ample too, despite this third generation model's 7mm reduction in roof height: yes, even if you get yourself a model fitted with the vast opening panoramic roof, which floods the interior with welcome light.
We'll finish by considering the boot, another area of the car you might think would have benefitted by that decision not to allow for a third seating row. The rear tailgate's power-operated with a gesture-control feature of course (or at least it is provided you avoid entry-level trim) and once it's raised, there is, sure enough, a significantly larger luggage area than before. It's rated at 810-litres in size, which is a useful 113-litres larger than the previous generation model could offer. This capacity was reduced to 610-litres in the Touareg R PHEV.
What You Pay
Prices for this MK3 Touareg start at around £31,200 (around £34,000 retail), which gets you a 3.0 V6 TDI 'SEL'-spec '18-plate diesel variant, with values rising to around £46,800 (around £51,250 retail) for a comparable (3.0 V6 TDI 'R-Line Tech') mid-'23-plate car. The rare petrol Touareg R PHEV values on a '21-plate from around £58,800 (around £63,500 retail). All quoted values are sourced through industry experts cap hpi. Click here for a free valuation.
What to Look For
Not too much goes wrong with this third generation Touareg, but check the big alloy wheels for scratch damage. If that damage seems to be extensive, that could indicate the fact that the suspension might have become misaligned, which is evidenced by uneven tyre wear. Inside, check for scratches on the infotainment screen - and make sure it has been cleaned with the proper fluid as recommended in the owner's manual. It's unlikely that the Touareg you're looking at will have been severely used off road, but have a good check underneath just in case. Otherwise, it's just the usual things: check the interior for child damage and insist on a fully stamped-up service history.
There are a few recalls you need to be aware of. Early 2018 models made between August and October could have a problem with the right rear seat belt buckle. And models made in 2018 between May and January 2019 could have a connection with the steering system that works loose over time. Models made between September and December 2019 may exhibit oil escaping from a faulty join in the gearbox line. Models made in December 2019 may also have issues with the front shock absorbers. In all these cases, check that the appropriate recall has taken place if it applies.
Replacement Parts
[based on a 2018 model 3.0 V6 TDI ex VAT] An air filter will be priced in the £41 bracket, an oil filter will sit in the £6 bracket and a pollen filter will cost in the £25 to £48 bracket. The front brake discs we came across sat in the £75 to £152 bracket, with rear discs costing between £104 and £210. Front brake pads are in the £95-£158 bracket. Rear pads are in the £29-£72 bracket. A wiper blade is £5-£20; a fuel filter is around £28-£71; a tail lamp is around £268-£301.
On the Road
The Volkswagen Group was careful to ensure that this third generation Touareg didn't prioritise sharp tarmac handling to quite the extent of its close cousin, the Porsche Cayenne. Even so, it still got some of the Wolfsburg conglomerate's choiciest elements of dynamic technology - things like a rear axle steering system and Active Roll Compensation. All of this was optional, as was the air suspension system. With all this kit fitted, this Volkswagen is quite happy to attack a twisty series of bends in a reasonably spirited fashion, but you never sense that its heart is really in it. It's much happier on the highway, or cruising through the urban environment - which is where you'll most enjoy the commanding driving position and this model's quite exceptional levels of refinement.
There's a driving modes system of course - which as usual with these kinds of set-ups, alters steering feel, throttle response, gearchange timings and the ride quality, courtesy of the standard adaptive damping system. Engine-wise, almost all buyers will choose the 3.0-litre V6 TDI diesel unit, available in 231PS or 286PS states of tune and either way capable of 42.8mpg and 173g/km of CO2 (NEDC figures). Off road, this Touareg no longer gots a low range gearbox option in this MK3 form, but it was still more capable 'off piste' than most of its segment contemporaries. Particularly if air suspension was fitted, a set up that gives you a couple of extra 'Off-Road' modes that'll raise ride height by as much as 70mm.
The rare Touareg R PHEV uses a turbocharged 2.9-litre V6 petrol engine with 340PS mated to an electric motor contributing a further 136PS that is situated between the engine and the 8-speed Tiptronic auto gearbox and is powered by a 14.1kWh lithium-ion battery beneath the boot floor. 
Overall
Can a large Volkswagen ever be truly prestigious and desirable? The Phaeton never quite managed to offer that kind of feel. Nor did the Arteon. But this MK3 model Touareg was more covetable, without ever being in any way exclusive.
Of course, to want one, you're going to be one of those people who can't see the point of fitting a third seating row into their large SUV. We can't help thinking that it would have been wise for Volkswagen to engineer in this option and offer it at extra cost, as BMW, Mercedes, Lexus and the Range Rover brand did in this period with their models in this segment. But of course the Volkswagen Group conglomerate had the similarly-priced Audi Q7 to offer that: probably, they didn't care which of these two SUVs customers chose, but it was important that these two products should have their own distinct appeal. In this CR-series form, the Touareg did - and we can see why the right kind of buyer might really like it.