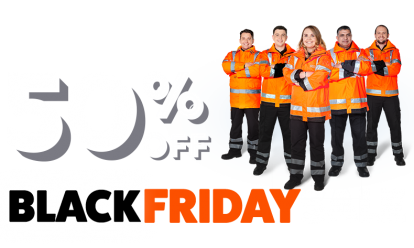 You can get covered in our Breakdown Cover sale from just £5.50 a month.* Join the UK's best breakdown provider as voted by Auto Express drivers 2021.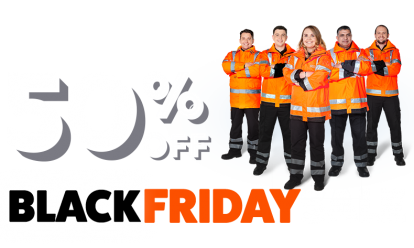 BY ANDY ENRIGHT
Introduction
Ask most people what a Volkswagen Golf is and most will answer 'a hatchback', a few will proffer 'a convertible' but precious flew will plump for an estate car. The Golf Estate is a curious proposition when you pause to consider it. Here's a car that sells (in hatchback form at least) on the basis of its premium quality and image, yet in the MK IV estate guise we look at here, metamorphosed into a rather dull looking workhorse. Rather unsurprisingly, this resulted in rather unspectacular sales figures in the UK, with many prospective customers realising that a Skoda Octavia Estate offered many of the attributes of a Golf Estate in a far more affordable package. If you do have your heart set on the Volkswagen however, there is no shortage of models available, although tracking down your exact specification and/or colour may well take some time.
Models
Models Covered:
(5dr estate 1.4, 1.6, 1.8T, 2.0 petrol, 1.9 diesel [E, S, SE])
History
Introduced in August 1999, the Mk IV Volkswagen Golf Estate was sold alongside its more popular hatchback and convertible siblings, offering those determined to buy Volkswagen a more practical solution. A huge array of engines was eventually offered including petrol options such as the 75bhp 1.4-litre 16v, the 100bhp 1.6 and the 115bhp 2.0-litre. A 150bhp V5 flagship version was initially offered then quickly dropped, replaced by a four cylinder 1.8T with identical power. Some were initially confused by the car's similarity to the Bora estate, a car which was offered for sale in many foreign markets but which Volkswagen wisely decided not to import to the UK. The brand equity in the Golf badge spelt potentially bigger sales for Volkswagen.
August 2000 saw the 8-valve 100bhp petrol engine replaced by a 105bhp 16-valve unit. For the 2001 model year, Volkswagen replaced the 115bhp TDI engines with 130bhp units, kept the 90bhp diesels and reintroduced the 110bhp engines, previously deleted when the short-lived 115bhp Pump Duse engine came on stream. The TDi diesel range in the estates was reappraised at the end of 2001 to consist of 100 and 130 bhp Pump Duse variants.
What You Get
For a start, this car has all the quality of its hatchback stablemate, a standard of fit and finish completely unrivalled in the family hatchback sector. At the wheel of a Golf hatch, you feel you're in something much more expensive. In the estate, it's the same. Not such a big step from here then, to BMW territory.
Of course, it depends what model you buy. There's not much chance you'd imagine yourself behind the wheel of a 3 Series or an A4 seated in a base Golf Estate 1.4E. The boxy looks don't shout 'lifestyle' either, though standard roof rails help provide a purposeful look. At least Volkswagen has done the job properly with an estate conversion that makes this bodystyle 248mm longer than the standard hatchback. The rear doors for example, are unique to this model, ensuring that the extended rear compartment blends in smoothly with the rest of the car.
If you own a MKIII Golf Estate, or one of its obvious rivals, you're more likely however, to be interested in the practicalities. Well, it's a mixed story. With its rear seats folded, the latest version has 1470 litres of luggage space - 45 litres more than its predecessor. However, with all the seats in use, the total volume (460 litres) has actually gone down slightly. The latest Golf wagon also lags slightly behind its Focus and Astra estate rivals in this respect - but beats them both for day-to-day practicality.
For a start, there's a superbly flat squared off load bay with no suspension turrets intruding to restrict the width. There's also plenty of storage space for knick-knacks, with door bins and a useful under-floor stowage area above the spare wheel. Lidded panniers either side of the boot area house a first aid kit and the CD autochanger now standard on the V5 version. Other nice touches include four chrome lashing hooks to tie down awkward loads and a 12 volt power point housing in the boot wall. As you'd expect, the rear seats split-fold 60/40, though you have to remove the rear head restraints to fold them flat. At least there are designated places for them to go. The tailgate opening is wide and extends down into the bumper to give a low loading height. The sill is protected by a metal plate to protect the floor from wear and scuffing as heavy items are loaded and removed. Oh and you can specify bars that attach to the roof rails and allow you to carry skis, mountain bikes or an aerodynamically designed roofbox. All typical German attention to detail.
The range of models on offer broadly reflects that of the standard hatchback (though there's no GTi variant). That means three trim choices (E,S and SE), plus that available for the top of the range 1.8T. This model includes fully automatic air conditioning, 16'' alloy wheels, a sports interior, automatic dimming rear view mirror, rain-sensing wipers, an alarm and all-round electric windows. Even entry-level E models however, come with twin front and side airbags, ESP and ABS.
What You Pay
Refer to Car & Driving for an exact up-to-date valuation section. Click here and we will email it to you.
What to Look For
If only everything in life was as reliable as a Volkswagen. Would make a good advertising slogan, that. In all seriousness, the Golf has had an impressive reliability record although it was never quite able to pip Japanese rivals in reliability surveys. Perhaps this is of secondary importance to the way the car feels. Even if it's not 100% bulletproof, a Golf will always feel better built than its rivals and that counts for a lot. When buying used, look for a decent service record and check the obvious things like panel fit and so on. Golfs are favourites with car thieves, so it may well pay to get an HPI check. You'll also need to look for high mileage estates used by companies to haul samples from one end of the country to the other. Pay close attention to odometer readings and look for the usual signs of intergalactic mileages. Otherwise a used Golf Mk IV is a sound purchase.
Replacement Parts
(approx based on a 1999 Golf 1.4 Estate ex Vat) An exhaust system is about £65. A clutch assembly will be around £70 and a new catalyst will be around £60. An alternator should be close to £50. Brake pads front and rear are about £25 and £23, respectively. A replacement headlamp is close to £65. A windscreen should be in the region of £90. Major and minor services are around £75 and £35 respectively.
On the Road
The Golf's reputation as the car that would corner on three wheels with steering that danced in your hands and a chassis that made the keen driver's eyes light up is a bit of ancient history now. The Mk IV Golf is a far more urbane creature, looking disdainfully at such juvenile antics. Even the GTi models are smooth, refined and syrupy, with none of the verve of old models.
Many drivers will lament this metamorphosis, and turn to French or Japanese rivals instead, but for many others it will be a significant benefit. The Golf really does feel like a £25,000 Passat inside - it's only when you glance over your shoulder that you realise that you're in a compact estate. Buy a model with air-conditioning, decent stereo and an automatic gearbox and you'll have the perfect antidote to road rage.
There are seven different engines choices: a 75bhp 1.4, a 105bhp 1.6 and a 115bhp 2.0 as well as the 150bhp 1.8T. Diesel fans meanwhile, get a choice of 68, 100 and 130bhp units. If you're commonly likely to be hauling around heavy loads, the 1.4-litre model is probably best avoided, but the others should feel willing enough. The 1.6 and the 2.0-litre units manage sixty in 11.5s and 11.4s on the way to 119mph and 121mph respectively. At the pumps, they average 39.8mpg and 35.3mpg. Under the skin, there are few dynamic differences between the estate and its hatchback counterpart, though the rear suspension has been tuned to take the extra weight. The result is a slight reduction in body roll, though the ride isn't quite as absorbent.
Overall
Although the styling hasn't dated particularly elegantly, the Volkswagen Golf Mk IV Estate makes a sound purchase. If you plan on using it for some heavy duty work, it's best to opt for a turbodiesel powerplant, and it's impossible not to take a shine to the rather naughty TDI130 unit. The 1.4-litre petrol model is best avoided unless absolutely necessary but otherwise there's little to go wrong. Track down an honest example with realistic mileages and you should team up with a faithful workhorse imbued with a little feel-good quality.