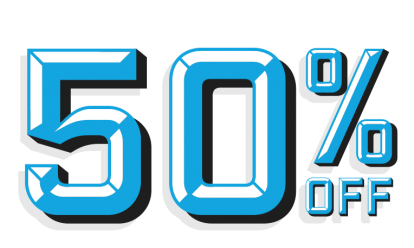 Get covered in our half price Breakdown Cover sale from just £5.75 a month.* Join the UK's best breakdown provider as voted by Auto Express drivers 2021.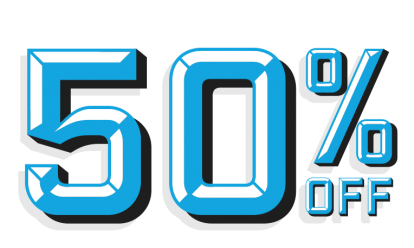 By Jonathan Crouch
Introduction
Vauxhall's second generation Corsa VXR, announced in 2015, was certainly a step forward from its predecessor, with smarter looks, a more flexible engine, clever suspension and a more affordable asking price. There was also the option for buyers to spec it up as quite a serious track tool. So how does it stack up as a used buy?
Models
3 Hatch [1.6 Turbo petrol]
History
The MK2 model Vauxhall Corsa VXR, we were told back in 2015, was the most focused VXR performance model that Vauxhall had ever made. Quite a boast, given that the company's VXR performance portfolio had to that date included frantically fast Astras, an Insignia capable of 170mph and VXR8 models with up to 585bhp. As every serious driver knows though, satisfying performance is about more than just sheer speed. So can that really be served up by this, the second generation Corsa VXR?
Volker Strycek, former DTM Touring Car Champion and head of the Vauxhall VXR division, reckoned it could, he and his track-trained engineers having used the Corsa model line's move to fourth generation status as an excuse to make some pretty significant changes. True, the 1.6-litre turbo engine beneath the bonnet was basically no different from that of the previous Corsa VXR but in 2015, it still remained one of the most powerful units in the supermini hot hatch segment and in this form offered a wider torque spread, with an overboost facility for quicker bursts of power. Plus the ride height of this car was lower than its predecessor, the exhaust sounded sportier and the gear throw was shorter.
None of this though, really justified that 'most focused VXR ever' tag. Original buyers of this car wanting that could create it though, with an extra cost 'Performance Pack' that claimed to be able to properly transform this little Corsa into a real track tearaway - the kind of totally uncompromised little pocket rocket that simply wassn't available from other brands in this segment in this era. It's certainly the sort of thing that the heritage of this model suggested potential owners would like. This model's predecessor, launched back in 2007, really only came alive when a track-style 'Nurburging' version was launched in 2011, that followed by an even harder-core 'Clubsport' variant launched shortly before this MK2 model made its debut in the Summer of 2015, selling until early 2018.
Those limited run derivatives proved that Corsa VXR buyers tended to be owners minded to take their driving a bit more seriously. People more likely to try a trackday and tinker with the technicalities. So, will they like this car as a used buy? And does it have an appeal wide enough to also interest more mainstream customers browsing in the supermini hot hatch segment? Let's find out.
What You Get
Vauxhall subscribes to the shock and awe school of styling when it comes to the Corsa VXR. There's certainly no chance of mistaking this hot hatch version for one of the less potent models in the range - which is exactly what its enthusiast-orientated audience will want. Get a model whose original owner added in the optional 'Carbon Pack' trim kit, the big 18-inch wheels and bright paintwork and you'll have yourself a real Max Power head turner. If that's your cup of tea, this Corsa delivers.
Step over the branded VXR door sill covers and you enter an uncompromised cockpit highlighted by brilliant race-style Recaro sports seats, chairs with plenty of support for your thighs, sides and shoulders to keep you in place during hard cornering - the kind of thing you'd think you might get in a touring car racer. The instruments you view through the three-spoke multi-function wheel look good too, the dials featuring a carbon fibre effect finish and separated by what Vauxhall calls a 'driver control centre' screen that deals with trip computer functions and even provides a stopwatch so you can time your progress on trackdays. At the back, there's about the same amount of room for your head, elbows and legs as there would be in a rival Ford Fiesta ST and loads more than there would be in a comparable MINI Cooper S. And the boot? Well once you've got your luggage in, you'll find a class-competitive 285-litre cargo bay.
What You Pay
Please contact us for an exact up-to-date valuation.
What to Look For
Generally, this MK2 Corsa VXR seems pretty bulletproof, but owners point out that you'll need to follow a few basic rules of care for it to remain so. The primary two things to remember are to always let the car warm up before giving it full throttle. And to always let the car cool down and stand for 30-secs to a minute before switching off at the end of hard use. It'll probably be fairly clear in interviewing private sellers about their cars whether they're the kind of people who will have done this. If you think the car will have been regularly thrashed mercilessly, it's probably best to walk away.
Check to find out if the car has been remapped (many were) or generally modified; if the seller's vague, then walk away. Otherwise, it's the usual things; insist on a fully stamped-up service history. Check the alloys carefully for parking scrapes. And examine the interior plastics for signs of general abuse.
Replacement Parts
(approx based on a 2015 Corsa VXR - Ex Vat) An air filter costs around £9-£10. Front brake discs cost in the £44 to £90 bracket. Rear brake discs cost in the £40 bracket. Front brake pads sit in the £20 to £46 bracket for a set. A set of rear pads is around £60. Wiper blades can cost as little as £10. A timing belt can be had for around £30. An oil filter costs in the £5 to £6 bracket. A spark plug is around £10. An ignition coil is in the £120-£146 bracket.
On the Road
This Corsa VXR has a Jekyll and Hyde character depending on how you specify it. Even if you stick with the standard model, this is a cracking small hot hatch. Supple suspension gives it great handling and the 205PS 1.6-litre turbo engine has more than enough power. It sees the Vauxhall from 0-62mph in 6.5 seconds en route to a top speed of 143mph, plus there's plenty of poke for overtaking aided by an overboost facility that gives you an extra 35Nm of torque when you floor the throttle. The six-speed manual gearbox has a shortened throw, the steering's great and there's plenty of grip. In short, there's plenty to like.
Not enough though, to make this the kind of trackday tearaway that some owners will want. For that, you need to get yourself a car whose original owner specified the extra cost 'Performance Pack' that turns this VXR into a much more focused, harder charging machine. The package includes larger wheels as standard, plus bigger brakes, even firmer suspension and a very effective Drexler mechanical limited slip differential. The taut set-up gives this Corsa even more grip through the corners, though the pay-off is you feel more of the lumps and bumps in the road. As a result, this version will undoubtedly appeal to more dedicated hot hatch fans. These are people who'll hopefully be forgiving when it comes to a less than stellar set of efficiency figures - you're looking at combined cycle economy of 37.7mpg and 174g/km of carbon dioxide emissions.
Overall
There's no doubt that with this second generation Corsa VXR, Vauxhall produced a far more credible supermini hot hatch, with a more flexible engine and a much nicer interior. The 'Performance Pack' option was a clever touch, allowing Vauxhall to produce an uncompromising car for trackday types alongside a merely quick and satisfying one for everyday enthusiasts.
As well as the torquey engine, we like the feelsome steering and the impressive standards of grip and traction that allow cornering to be comfortably completed at almost alarming speeds. You also get class-leading standards of seats-down space and a very good Intellilink infotainment system. Not so good are standards of running cost efficiency inevitably hampered by this Vauxhall's rather portly weight.
In summary, this is a proper pocket rocket - thoroughly developed by enthusiasts for enthusiasts. Don't take that for granted. So many of this car's rivals from this era are merely pumped-up superminis with extra power: certainly not the kind of thing you'd ever take on a race circuit. This Corsa, in contrast, can be a proper track tearaway; a proper hot hatch. And, best of all, a proper VXR.