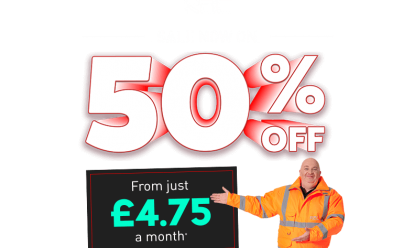 Get covered in our half price Breakdown Cover sale from just £4.75 a month.* We're the UK's best breakdown provider as voted by Auto Express drivers 2021.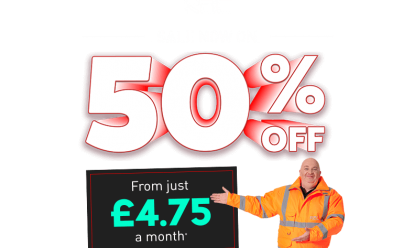 By Andy Enright
Introduction
The supermini segment is one that traditionally commands strong sales but also one which has felt the squeeze in recent years, from citycars below and from bigger family hatches above. That means models like this improved third-generation Corsa have had to really up their game in order to command the sort of sales figures their paymasters are accustomed to. So they've got better in terms of both quality and durability. Original versions of this MK3 Corsa, first introduced in 2007 and known as the 'Corsa D' by its maker, were the first to set the ball rolling in this respect and by the time it was necessary for this design to have its final wash 'n brush-up in 2011, it really had become quite a smart little thing. As a result, buying a used version of a later third generation Corsa - even one with quite a few miles on the clock - ought to be something buyers should be able to approach with confidence. Is that the case? Let's find out.
Models
3/5dr supermini (1.0, 1.2, 1.4 1.6 petrol, 1.3, 1.7 diesel [Expression, Sting, Black Edition, Limited Edition, Excite, S, Design, SE, SXi, SRi, VXR, VXR Blue Edition, VXR Nurburgring, VXR Clubsport])
History
For all its admirable qualities, the Corsa has always been a car that reacted rather than pioneered. That strategy is perfectly valid in many markets - let the others take the risk and copy what works - but traditionally, it usually meant that this Vauxhall supermini was a step or two behind the best in its class when it came to bringing new technology and ideas to market. The third generation Corsa though, the so-called 'Corsa D', bucked this trend somewhat, bringing a feeling of build integrity that was beyond anything its budget rivals could muster. Sit in a 2007 Corsa and it feels quite as solid as any Volkswagen Polo of the era. By 2011, however, the game had changed. Ford had upped its quality game too and was racking up big sales with its Fiesta, also appealing to customers with a talented chassis and a line-up of economical engines.
Vauxhall reverted to type and attempted to give the Corsa a bit of the Fiesta's mojo. It wasn't unsuccessful either, the 2011 car benefiting from sharper responses introduced at the same time as engine tweaks that made the Corsa line-up one of the most fuel-efficient and eco-conscious choices in its class. Plus there was a redesigned more upmarket look to the front end which brought the Corsa more into line with other, larger Vauxhall models. As always with the Corsa, special edition models came and went at a dizzying rate.
In 2012, the 1.3CDTi ecoFLEX Start/Stop model got a few tweaks to drop its carbon emissions down to just 88g/km and lift economy to 85.6mpg. The Black Edition debuted the 1.4 Turbo engine and the VXR model remained as crazy as ever with the hardcore Nurburgring edition morphing into the Clubsport.
What You Get
Though Spanish-made, this car has a solid Germanic quality to its build combined with slick design that catches the eye. The round air vents and chrome dial surrounds give a modern, integrated look complemented by lovely touches like the translucent ambient lighting on the window switches and centre console buttons - though it's a pity you only get this and more important touches like height adjustment for the seat and reach adjustment for the steering wheel on plusher versions.
In the back, there's plenty of room for two fully-grown adults - or three children - in the five-door model, though the three door's a little more claustrophobic. Though the seats themselves don't slide back and forth, legroom is such that it's not a feature you'll miss too much and you do get a reclining feature for greater long distance comfort. Out back, there's a reasonable 285-litres of bootspace with all the seats in place. If you plan on making the most of that, you'll want to lower the boot floor below which sits a proper full-sized spare wheel, and perhaps store this parcel shelf neatly out of the way in a useful vertical channel behind the rear seats. If all that still isn't enough, then of course there's the usual option of folding the rear bench forward. It's split-folding unless you're in a really basic version and you can then free up 1,100-litres of luggage space.
All models come with a CD stereo, remote central locking and electric mirrors. Of course on plusher trim levels, there's a whole roster of more interesting equipment, including headlamps that follow you round corners and a clever Enhanced Understeer Control system. Another neat option that original buyers liked is a Flex-Fit integrated bike rack that slides out of the rear bumper. Also worth seeking out are models with the optional Touch & Connect multi-media system which uses a five-inch touch screen display featuring both 2D and 3D maps for the navigation system, plus a CD tuner, an AUX-in point and both USB and Bluetooth mobile phone connectivity.
Safety-wise, all variants get a minimum of two airbags - and six on most models - though unfortunately, original buyers had to pay extra for ESP stability control, so check and see if the car you're considering has it. ABS is standard of course, and when you activate it above 18mph, the brake lights flash to warn following cars. Should your airbags deploy, the hazards will flash too.
What You Pay
Please contact us for an exact up-to-date valuation.
What to Look For
You'll be impressed by the reliability record of this uprated MK3 Corsa. There have been few reported issues with this car, although the long service intervals mean a full service history is even more desirable than usual. Check for the usual parking knocks and scrapes and make sure the alloys aren't kerbed. The sporty SRi and VXR models should be checked for tyre wear, suspension alignment and accident damage and a full HPI check undertaken. You'll also need to make sure that 'VXR' models are just that. More than a few unscrupulous sellers attempt to pass off 1.4T models or SRi versions with body kits as VXRs.
Replacement Parts
(approx based on a 1.2-litre three-door) A new clutch will cost you about £90 and a full exhaust system around £300. Front shock absorbers are about £50 a pair and rears around £35. An alternator is about £115 and a starter motor around £90. A radiator is about £115 and a replacement windscreen close to £105. A tail lamp is about £40, a headlamp about £65 and a front wing about £75. A catalyst is just over £200.
On the Road
There's never been too much wrong with the way a Corsa responds: it just wasn't anything out of the ordinary. And with 'ordinary' being something that Vauxhall wasn't too comfortable with at this revised MK3 model's low-key launch in 2011,that had to change. The enhancements made here over the original MK3 model don't sound too huge - tweaked power steering for more driving 'feel', plus revisions to springs, dampers and anti-roll bars - but together, they add up to quite a lot. Not quite enough to make this as sharp as a Fiesta but enough to get this Vauxhall very close at the same time as providing a more relaxed, family-friendly drive.
So, if you've owned or tried a MK3 Corsa before, what'll you notice about this 2011-onwards facelifted variant? Well, the electric power steering, which on the original version was so over-light and detached that you felt as if you were at the wheel of a PlayStation game, here properly communicates what the front wheels are doing. As for the spring and damper tweaks, well the car does handle poor surfaces slightly better than it did previously but the overall effect here is less noticeable. To be fair, it didn't really need to be. Though the ride is certainly on the firm side, especially with the stiffer suspension set-up used in the sportier trim levels, this Vauxhall always had outstanding body control; a real boon around twisty roads when you've travel-sick children, plus it was - and still is - one of the most refined superminis you could buy, something that adds greatly to its long distance credibility.
Under the bonnet, the 2011 update saw Vauxhall re-fettled virtually all the engines on offer -which was necessary in the case of the entry-level 1.0 and 1.2-litre petrol units. These had previously sometimes struggled a little faced with the task of hauling up to 1244kgs of fully-laden Corsa. Small but useful 5PS improvements for both of these equated to revised 65 and 85PS outputs, but it's still better if funds - or the deal you're offered - permits, to stretch to the petrol 1.4, 10PS beefier in this version with 100PS on tap.
Diesel drivers can benefit from Vauxhall's ecoFlex technology with the entry-level 75PS version of the brand's trusty 1.3 CDTi unit, but they'll get much more by opting for this engine in greener, more frugal 95PS ecoFlex guise. This variant is probably pick of this Corsa's line-up. Despite its enviro remit, sporty suspension makes it fun to drive, while tweaks to the low-end torque (there's a gutsy 190Nm on offer) make it responsive too, more so that the 11.5s 0-60mph figure and 110mph top speed would suggest. If that's not enough, Vauxhall also offered buyers a 130PS 1.7-litre CDTi option in the line-up.
Overall
As the third generation Corsa neared the end of its production life, it needed to sharpen up its act - and did. When Vauxhall first introduced this improved version in 2011, sales were duly boosted, but then quickly pegged back again as newer rivals came on the scene. This version makes a good used buy though, providing you're not expecting the latest in interior design trends. Indeed, there's a lot to like about the Corsa in its most fettled MK3 form. It feels solid, it drives well and it's not overburdened by the sort of complicated driver 'assistance' electronics that confuse and frustrate many owners. Its reliability record stands up and the emissions and economy of the diesel engines in particular still stand up to the harshest scrutiny. In short, it's one of the best value used superminis you can lay your hands on.