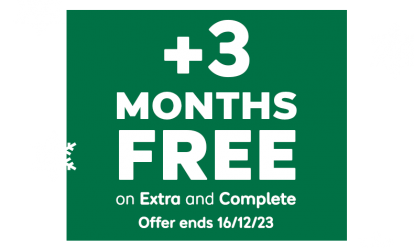 With 12 months of cover, new customers get an extra 3 months for free*.
*Added after 12 months, excludes Basic cover. New customers only. Ends 16/12/23, 7am.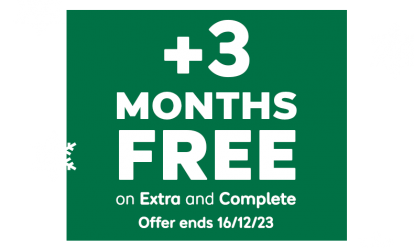 BY JONATHAN CROUCH
Introduction
The Carlton lived most of its life in the shadow of its big brother, the Senator. Its greatest moment came when Lotus (owned by General Motors at the time) developed an ultra-high performance version, the Lotus Carlton, powered by a turbocharged 3.6-litre engine. These cars were quickly snapped up by collectors and very few genuine examples (there are clever fakes) ever come onto the used market.
The Carlton range offered buyers a choice of four or six-cylinder power, as well as a borrowed-from-Peugeot diesel engine. The estates were terrific people and load carriers and are as popular now as they were when new. Indeed, the word is spreading about the Carlton's abilities for high-mileage, trouble-free motoring.
Models
Models Covered:
Saloon and estate, 1.8, 1.8I, 2.0, 2.6, 3.0, 3.6 turbo, 2.3 diesel and turbo diesel [GL, Li, GLi, CDi, CDXi, Diplomat, Club, Diamond, GSi, 24v GSi, CDXi, Lotus Carlton, LD, L TD, GL TD, CD TD, Club TD]
History
The Carlton was General Motors' replacement for Vauxhall's squarer-shape models of the same name. It arrived in the UK in second generation guise in November 1986 with a choice of several engines and trim levels. The base engine was a 1.8-litre four-cylinder. Above this were 2.0-litre petrol and 2.3-litre diesel four-cylinder units.
A 3.0-litre six-cylinder engine arrived in March 1987 to create the GSi model. A twenty-four-valve version followed in October 1989, three months after the introduction of the 3.0-litre CDXi estate. A smaller 2.6-litre 'six' appeared in September 1990 and the turbocharged diesel replaced the normally aspirated unit in mid-1992.
There were several changes and minor facelifts over the years the Carlton was on sale. Anti-lock brakes became standard on the 1.8 and 2.0-litre cars in October 1989 and estates received a radio aerial mounted at the rear of the roof. A new chrome grille appeared a year later, along with 'smoked' tail light lenses.
The last change was the availability of a removable radio on all cars from October 1991 onwards. The Carlton was replaced (along with the larger Senator) by the all-new Omega in 1994.
What You Get
A handsome, well-designed, roomy and good-performing family car - at a bargain price. There are still some Carltons out there as the cars were good sellers, though the high-performance 3000GSis are relatively rare and much sought after.
Many people swear by the load-carrying abilities of the estates and they certainly make an interesting and affordable alternative to the more traditional Volvo.
What You Pay
Please fill in the form here for an exact up-to-date information.
What to Look For
The Carlton has proven to have an outstanding degree of reliability. Witness the number you still see as private-hire taxis in luxury CDXi and CDi spec. Mechanically, there are very few areas of concern. The engines were never the most advanced design but their low-stressed yet powerful nature means they'll often run trouble-free for 100,000 miles or more.
The Carlton's cabin is well designed and comfortable but some of the trim may have worked its way loose on older cars - assembly was often a touch casual at the German Opel factory. Check all the electrical items your desired car has - many Carltons are well-equipped with things like electric mirrors and windows, central locking and cruise control and they can be expensive to rectify if inoperable.
Replacement Parts
(Based on a Carlton 3000GSi - approx) For a new clutch, expect to pay about £100, while a full exhaust will be about £235. The catalyst where fitted will be an extra £200 or so and a starter motor is around £75. Brake pads for the front are about £15 and the rears closer to £15. A replacement door mirror is just under £110, a tail lamp is about £45 and a headlamp about £200. A new radiator is about £95 and a replacement windscreen roughly £145. A major service will be in the region of £175 and a minor one about £85.
On the Road
The Carlton was always a strong handler and the 3.0-litre cars, in particular, are real driver's machines. Even the 1.8s go well and cope with winding roads without disturbing your passengers too much. The road-holding is excellent and comfort doesn't suffer too much, as the suspension is definitely handling-biased. All these cars were ahead of most of the competition of their day and can still compete with many supposedly more advanced 1990s designs.
Overall
If you want a sensible family car that's built to last and one that will also appeal to the driver, consider the Carlton. If you can find the extra cash (and some more for the fuel bill) seek out the 3000GSi. Chances are the family will think you bought it for them.