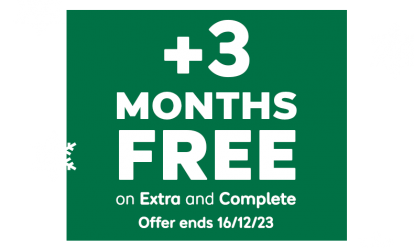 With 12 months of cover, new customers get an extra 3 months for free*.
*Added after 12 months, excludes Basic cover. New customers only. Ends 16/12/23, 7am.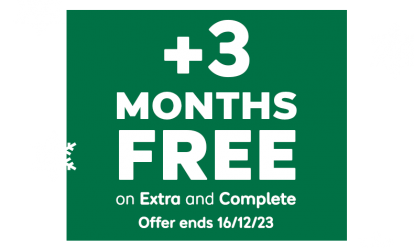 By Andy Enright
Introduction
If ever you wanted to find a case study of a vehicle that didn't make a lot of sense when new but came into its own as a used buy, look no further than the Toyota Yaris Hybrid. When it was new, it was undercut on price by both petrol and diesel Yaris versions and it didn't take the processing power of Stephen Hawking to figure out that you needed to drive the thing absolutely huge mileages to get a return on your investment. That's not really going to happen with a car that does its best work in cities. So why not buy used, letting some other poor sap take the big financial hit? Here's what to look for when tracking down a used Yaris Hybrid.
Models
3 & 5dr supermini (1.5 petrol/electric hybrid [T3, T4, T Spirit])
History
As you're probably aware, Toyota has some history with hybrid cars. It's been selling Priuses since 1997 and applied its technical genius to the Lexus marque too, with hybrid limousines and SUVs. It was only a matter of time before it turned its attention to the big-selling supermini Yaris. On paper, a hybrid Yaris made all sorts of sense. They were mainly used in cities or for shorter journeys where the hybrid motor would have the biggest benefit, so it seemed a natural fit.
The Yaris Hybrid duly arrived in summer 2012 and straight off the bat the numbers didn't really add up. For those averaging 7,500 miles a year, the conventional 1.33 petrol-engined car made much more financial sense. The only way the Hybrid made a convincing case for itself was when it was used in the London congestion charging zone on a fairly regular basis. Otherwise, you were around £650 down per year. Sales were slow as a result, with Hybrids accounting for just one in every 16 Yarises sold. Toyota persisted with the Yaris Hybrid through the 2014 model update.
What You Get
The styling of the Yaris morphed from the old rounded and cuddly theme to a more chiselled and assertive look with this third generation car. In the words of Chief Designer Dezi Nagaya, the exterior has a "keen" appearance, witnessed particularly in the front end with its slim, horizontal headlights and prominent, deep lower air intake that anchors the car's wide stance, broadcasting a low centre of gravity. Shorter front and rear overhangs, a 50mm increase in the wheelbase and more prominent wheelarches gave the car a sportier look.
The cabin feels solidly screwed together. That said, apart from the multi-function steering wheel and Touch & Go multi-media system, the interior remains much as with the previous second generation Yaris - which is to say unadventurous in its styling, with the exception of some heavily grained dash top plastics. The controls are sensibly positioned and the dash features an eco gauge to help you drive more economically, but with rival superminis offering some highly intelligent and charismatic interior designs, this little Toyota falls a little short. It's a shame because the car does the hard work so effectively and may lose sales due to that last one per cent of interior tinsel that's often all that's needed to swing a buying decision.
What You Pay
Please fill in the form here for an exact up-to-date information.
What to Look For
The Yaris has proven a very reliable vehicle, as evidenced by its strong showing in customer satisfaction surveys. Common faults are noticeable by their absence but it's worth checking to see if the car has been back to Toyota on recall advice. The Yaris recalls for trim panel on the A-pillar, the accelerator pedal mechanism and the seat rail springs didn't apply to this generation design, so there's no need to check to see if that work's been done. The Hybrid Synergy Drive hybrid system is the most reliable of all Toyota powertrains. Just ask the cabbie at your local train station who's put half a million miles on his Prius. Otherwise, it's just a cause of checking it hasn't been mauled by shopping trolleys, kids or kerbs. Insist on a fully stamped up service record.
Replacement Parts
(approx based on a 2012 Yaris Hybrid) Toyotas are so reliable that it's hard to see how the dealers make a profit on spares that include a starter motors from £100, headlamps from £60 and brake pads at £21 a set. A new radiator for the Yaris will be around £200, whilst an exhaust system is in the region of £250. The e-CVT transmission is pretty bulletproof and means you don't have to concern yourself with clutch consumables.
On the Road
Toyota certainly hasn't cut any corners in engineering the Yaris Hybrid. If you were expecting an electrically assisted version of the 1.33-litre petrol engine that powers the usual higher range Yaris models, think again. The hybrid gets a 98bhp 1.5-litre four-cylinder powerplant mated to Toyota's Hybrid Synergy Drive. This system has been downsized for the Yaris, combining the internal combustion engine with a more compact electric motor, transaxle, inverter and battery pack. The result is a system that is 20 per cent lighter than that used in Auris Hybrid.
An e-CVT gearbox takes care of cog-swapping which is a boon in city traffic, meaning drivers can rest their left legs. As with the Prius and the Auris hybrids, the Yaris can run on electrical power alone for short distances, helping to reduce noise in town centres. You will need to watch out for pedestrians who step into the road in front of the car. It's no ball of fire, but it's certainly not sluggish, the electric motor's torque giving it a rangy feel. The sprint to 62mph is covered in 11.8 seconds and the top speed is rated at 103mph.
Overall
The Toyota Yaris Hybrid is about as close as you can come to the zero-risk used car purchase. Mating Toyota's most reliable engine and gearbox combination with the simplicity of a supermini means there's really very little to go wrong. The optimistic pricing that marred Yaris Hybrid sales from new has been smoothed over by the laws of supply and demand in the used market, so this car's now an option that works on the balance sheet that little bit better.
Most will still choose a conventional petrol or diesel engine when shopping for a Yaris, but choose an example of this Hybrid version carefully and you can quietly plot a third way.