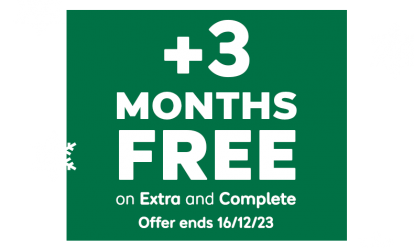 With 12 months of cover, new customers get an extra 3 months for free*.
*Added after 12 months, excludes Basic cover. New customers only. Ends 16/12/23, 7am.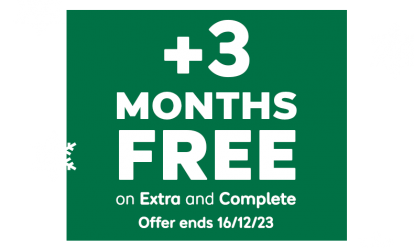 This is where Tesla starts getting serious. Jonathan Crouch drives the Model 3 Performance.
Ten Second Review
The Model 3 is Tesla's more significant car to date, mainly because it's the company's most affordable product. It's all-electric of course - with the potential for industry-leading EV driving range - and is the company's first four-door design. In this top 'Performance' form, it's also the company's most dynamically credible car yet.
Background
It's a new experience this; trying a full-EV that can really handle. Other zero emission battery models - including larger Teslas - go very fast when you stamp down your right foot and manage not to lurch about too much through the bends because of the low-down centrally-mounted placement of their battery packs. But as for cornering finesse, well forget it. There's a reason why all volume EVs designed to date have been either compact hatches or SUVs, market segments full of buyers with little enthusiasm for throwing their cars about. None of the brands involved have yet dared to make an EV sports saloon - a contender like this Model 3. Trust Tesla to be the first.
The US brand is largely run by 'visionaries' who seem to prefer a future in which their owners weren't imposed upon to actually drive their cars at all, as the company continues its relentless pursuit of autonomous driving technology. Yet Elon Musk and his team clearly like a challenge, especially one so clearly shirked by the established brands who can no longer ignore the threat this Californian auto maker poses. So heads were hunted, test tracks were pounded and budgets broken in order to create the kind of Model 3 that would make competitors - and their buyers - sit up and take notice. This 'Performance' variant is that car.
Driving Experience
This top AWD 'Performance' derivative shares the surprisingly sharp handling of more standard Model 3 variants. More positives are accrued by the impressively well modulated throttle - though it's still prone to lurch the car forward like a startled rabbit if used without due care. If you were to mash it into the bulkhead of this top 'Performance'-spec variant, you'd reach sixty mph in just 3.2s. Forget M3s and C63s - that's Ferrari-fast. This 'Performance' derivative is further embellished by larger 20-inch wheels shod with bespoke Micheline P44S tyres and Brembo competition-style brakes.
Of the famous 'Ludicrous' driving setting that releases all electrical restraints on top Model S or Model X variants and simply hurls them at the horizon, there's no sign. That's all rather yesterday in Tesla terms. Instead, for this car the tech team engineered in something much better, a selectable 'Track Mode'. This activates a kind of torque vectoring system that shuttles torque between front and rear axles to offer either more or less cornering rotation as needed. Plus there's a dramatic increase in regenerative braking to capture extra energy more efficiently. And the addition of what the brand calls a 'Vehicle Dynamics Controller' that eases back the normally quite intrusive traction and stability control systems so that they allow more slip - so much so in fact that pro-driver circuit corner drifting is even possible. This kind of driving can be rough on the car's cooling system, so 'Track Mode' recalibrates that to cool the car more aggressively and proactively.
Design and Build
It's a mark of Tesla's brand identity that even someone unacquainted with EVs would probably recognise this car's maker. They might perhaps be less likely to recognise it as a Model 3, though on closer inspection, the cues are quite distinct, though still very much EV-orientated. Once inside, you find yourself seated in a cabin that's more minimalist than a Scandinavian loft. Well, in terms of button clutter anyway. There's nothing minimalist about the enormous 15-inch central touchscreen, on to which virtually all the driving, comfort and infotainment features you'll need have been located. Beyond this, operating control provision has been kept to the absolute minimum.
Which is all well and good, but a potential premium segment European buyer of this car is ideally going to want such minimality to be accompanied by the kind of cabin quality and richness of interior design that the posh German brands offer. You don't really get that here, but compensatory technology is absolutely dripping from every menu and pinch-and-swipe action accessible through this enormously capable central screen. There's a superb Google Earth navigation system, all the usual infotainment stuff and even arcade games. The driving position sits you a little higher than the segment norm and the lack of central transmission tunnel frees up load of space for useful extra stowage compartments. There's reasonable rear seat space and an adequately-sized 425-litre boot, with a further 117-litre 'frunk' under the bonnet up front.
Market and Model
The top 'Performance' Model 3 derivative costs around £60,000. Arguably the most direct rival to this Tesla comes from the Volvo-owned Polestar brand in the form of top Dual Motor versions of that company's Polestar 2 model. You might also look at the Volkswagen ID.4 GTX and the Skoda Enyaq iV Coupe vRS.
A 'Performance'-spec Model 3 is recognisable by its carbonfibre rear spoiler, lowered suspension and these larger 20-inch 'Performance' wheels shod with bespoke Michelin P44S tyres, though the spokes of which you glimpse the red calipers of the uprated braking system. Inside, there are aluminium alloy pedals and a selectable 'Track Mode'. There's also a 'Premium audio' system with 14 speaker, plus further kit additions include LED front fog lamps, heated front and rear seats and a year's use of what Tesla calls a 'Premium Connectivity' pack. This gives you satellite maps with live traffic visualisation, in-car internet streaming music and media, more frequent over-the-air updates and an internet browser.
Cost of Ownership
The 'Performance' variant manages a 340 mile WLTP-rated driving range reading, a figure the alternative 'Long Range' model increases to 374 miles. As with any EV, you'll mainly be plugging in and replenishing the car overnight using the garage-mounted wallbox you'll need. The Tesla brand though, gives you a much wider range of options for public charging when you're out and about, thanks to 430 UK 'Supercharger' locations exclusive to Tesla owners which allow you to charge the battery up to 80% capacity in as little as 30 minutes. As for charging costs, well at the time of this test, Tesla's 'Supercharger' locations were billing at the rate of 24p per kWh. Plus there are a further 550 less powerful but still very useful so-called 'Destination chargers' in clubs, hotels and other public locations around the country. Thanks to CCS socket compatibility, your Model 3 can also use any ordinary Public charging point too. And you'll make big savings in terms of your tax, VED and maintenance liabilities.
Owning a Model 3 is of course very different from owning a conventionally powered executive saloon. There's no fuel bill and service is minimal. The annual service fee covers an annual inspection, replacement parts like brake pads and windscreen wipers, 24 hour roadside assistance, system monitoring, remote diagnostics, software updates and new features sent through the touchscreen.
Summary
The Model 3 Performance is undeniably a work in progress, but certainly a contender that advances its art another small but significant step forward. You'd have to like the cool, pared-back image of this Model 3 to want one - and be forgiving of a few idiosyncrasies - but if none of that matters, then you'll find that what's on offer here is as significant as it's ambitious. You'd expect that from the car some said Tesla could never build. But it has - and you should try it.