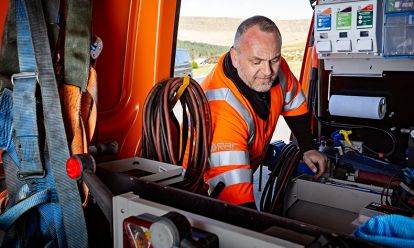 You can get covered in our half price sale from just £5.75 a month.* We're the UK's best breakdown cover provider as voted for by Auto Express drivers 2021.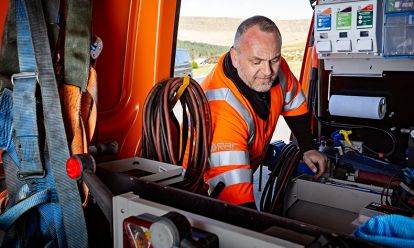 BY JONATHAN CROUCH
Introduction
Cheap affordable runabouts that are worth buying don't come much more cheap and affordable than Suzuki's little Swift. Though the motoring press generally ignored the car, loyal customers kept buying them, attracted by cheap prices, low running costs and strong equipment levels.
The same virtues hold true on the used market. Despite the flimsy feel, the car holds together well - though it's not great to drive. Those in search of a tiny car on a tight budget however, could do a lot worse than try one.
Models
Models Covered:
3 & 5-door hatchback, 4-door saloon: 1.0, 1.3, 1.6 [GLS, GC, GL, GLX, GTi, GLS, GSE, GS, GX]
History
Not many cars are launched onto the market in hot hatch GTi form - but this was one of them. The 1.3-litre Swift GTi three-door appeared first in December 1988, while a more sensible but slightly less powerful five-door GLX model followed in April 1989.
In March 1990, these two were joined by an interesting 1.6 saloon GLX variant with four-wheel drive - the basis for what would later become the Subaru Justy 4x4 hatchback. In Suzuki guise it lasted just three years in the UK. In April 1992 a 1.3-litre fuel injected GS (three-door), a GLX (five-door) and a revised GTi were launched.
The range was revamped at the beginning of 1995 with visual improvements and a revised range of fuel injected engines. The new entry-level model - the five-door 1.0i GC - was now built at Suzuki's new Hungarian plant near Budapest, though the rest of the range was still imported from Japan.
Initially, this included a three-door 1.0i GLS and a three-door 1.3i GSE, with a five-door 1.3 GX added in May 1995. In March 1996, a GLS 1.3i variant was introduced, though by now, the sporty 1.3 GTi had been deleted.
By October 1996, further revisions saw a front-end facelift that included restyling for the bonnet, front grille, bumpers, headlamps and rear light clusters. New 1.0i GL and automatic GLX five-door variants now sat above an entry-level position now filled by the three-door 1.0i GLS. Meanwhile, 1.3-litre buyers now had the choice of the three-door GLS or the five-door GLX. By the end of 2000, the range had been slimmed down to just two models: the 3-door 1.0-litre GLS and the 5-door 1.0-litre GL. The last Swifts were sold during the summer of 2003.
What You Get
You couldn't describe the Swift as plush but there's everything you're likely to need included as standard. If you want a little more luxury, some of the plusher Japanese-assembled three-door 1.0-litre GLS and five-door 1.0-litre GLX automatic Swifts are pretty well specified. They come with features like electric front windows, central locking, power mirrors, a digital clock, a remote opener for the rear tailgate, a vanity mirror, colour co-ordinated bumpers and a lockable glove box.
If you want power steering, you'll have to stretch to the 1.3-litre GLX five-door or the 1.3-litre GLS three-door. Automatic transmission was also available on some one-litre and 1.3-litre GLX models.
What You Pay
Refer to Car & Driving for an exact up-to-date valuation section. Click here and we will email it to you.
What to Look For
Build quality feels flimsy though in actual fact, the fixtures and fittings hold up quite well. On older models, check for possible electric faults, heavy front tyre wear, possible over-enthusiastic abuse of GTi models and under-floor damage on the rare 4x4 saloon.
Replacement Parts
(approx based on a - ex Vat) A clutch assembly is around £90 and an exhaust system about £115. Front and rear brake pads will be about £40 and £25.
A radiator is about £100 reconditioned, an alternator about £135 reconditioned, a starter motor £105 reconditioned and a replacement headlamp up to £65.
On the Road
Under the bonnet, you'll find either a little one-litre unit or a single overhead camshaft 1298cc engine which is fuel injected and catalysed in later models to provide 67bhp at 6,000rpm. Neither is fun to drive but they are frugal.
Fleet and government figures have shown the 1.0-litre Swifts to be amongst the UK's most fuel-efficient cars. The Department of Transport's fuel consumption booklet recorded a combined mpg for the 1.0 GL five-door and 1.0 GLS three-door of 51.4 - well ahead of competitors.
Furthermore, the influential Costs Guide distributed by Fleet Management and Business Car magazines has rated the three-door GLS as the UK's cheapest car to run. Based on a four-year 80,000-mile period, the Swift would cost a mere 13.4 pence per mile.
Overall
The Swift is a car that Suzuki would like you to remember as "a stylish and economical hatchback for all round sporty performance or practical family motoring." As long as you can find a good one, you'll probably think of it as amazingly inexpensive little three or five-door shopping supermini.