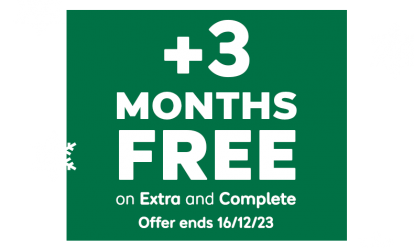 With 12 months of cover, new customers get an extra 3 months for free*.
*Added after 12 months, excludes Basic cover. New customers only. Ends 16/12/23, 7am.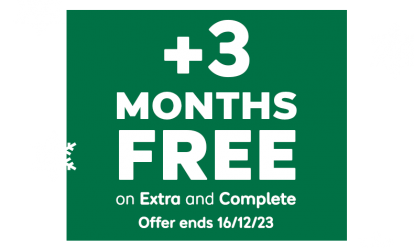 Suzuki's Across PHEV pushes the brand up-market - in more ways than one. Jonathan Crouch takes a look.
Ten Second Review
Suzuki, always known for their dependable and reliable SUV's, are entering a more expensive sector of the market with the larger and slightly more aspirational Across model. If it looks more than a little familiar to you, then that's because it's almost entirely based on a Toyota RAV4 - the Plug-in version to be specific. This as a result of a new collaboration with Toyota. But can the Across make its own distinct mark?
Background
Smaller Japanese makers aren't having an easy time in the European market just at present, so Suzuki's recent move to strengthen its ties with Toyota was a sensible one. And one of the results of that is this mid-sized plug-in SUV, the Across, Suzuki's take on Toyota's RAV4 PHEV.
We're going to see more cloned cars of this kind in the future - one's actually already here, the Swace, Suzuki's lightly re-badged version of the Toyota Corolla Sports Tourer. What both of these models have done is to give the brand a short-cut towards the full-Hybrid engineering it desperately needs to cut its model line-up's average CO2 output in Europe and avoid punitive fines from Brussels. To date, Suzuki's own so-called 'Hybrid' engineering has actually been of the 'mild hybrid' sort that can't ever allow independent running on battery power and which, therefore, has relatively little real-world effect on economy or emissions. So being able to offer a PHEV is extremely useful for the brand.
Driving Experience
Under the bonnet of the Across sits a 2.5-litre 4-cylinder 'Dynamic Force' engine with two electric motors, a larger more powerful one mounted at the front axle and another, slightly smaller one, at the rear. They draw their power from an 18.1 kWh battery and drive is put to the wheels through a CVT auto gearbox. The total combined power output, 306hp, is vastly more than any Suzuki has ever offered before; the 62mph sprint takes just 6 seconds. More significantly, the WLTP-rated EV driving range is 46 miles.
The car has four powertrain settings. In the default 'EV' mode, the car is driven purely by the electric motors, even under hard acceleration. Selecting 'Auto EV/HV' will allow the petrol engine to contribute to the drive such as when accelerating, or at higher speed when required. Moving into 'HV' mode offers the same, whilst in 'Battery Charge' mode the engine alone will run and fully recharge the battery through energy recuperated under braking.
The car's four wheel drive system, dubbed 'E-Four', utilises the independent rear electric motor to work alongside the front to split the drive depending on conditions. Power can be distributed from as much as 100% to the front axle, or split 20/80 front/rear if required. The car's 'AWD Integrated Management System' (AIM) not only controls this power flow, but also the throttle control, the gearbox, the amount of assistance given to the electronic power steering and also the brakes. This makes driving under slippery, or even just damp, conditions much more sure-footed and also enhances the handling depending on road surface. The car also offers a clever automatic limited slip differential control, 'Trail Mode', which will brake individual wheels that are losing grip, and redistribute the power to the remaining ones that aren't.
Design and Build
The design of the Across is, well, pretty much the same as its RAV4 cousin, save for the badging, some bespoke alloy wheels and a slightly reworked front end. But that isn't necessarily a bad thing as the basic design still cuts a distinctive dash with its chunky off-roader looks and sharp creases. Suzuki has always favoured more rugged looks for its SUVs and the Across continues to follow that theme with big wheel arch extensions and silver front and rear skid plates. LED headlamps with bi-beam projector lights sit alongside the big, open grille. Gloss back roof rails and 19-inch gloss black alloy wheels with polished facings complete the look.
Inside, again there's is very little to distinguish this Suzuki from it's Toyota cousin. However, the Across does come slightly better appointed, which goes some way to justify that premium price-tag. Part-leather seats with 8-way power adjustment on the driver's side give a commanding view over the dashboard with its high-mounted 9.0-inch touchscreen infotainment system, which features 'Apple CarPlay' and 'Android Auto' as standard. This is strictly a five-seater but there's reasonable space for a couple of adults on the rear bench. And you get a decently large boot (for a PHEV Crossover anyway) of 490-litres.
Market and Model
Suzuki are not expecting the Across to sell in high sales numbers; given the price of nearly £47,000, you wouldn't expect that. Establishing the model will be key to its success, as will the need for market acceptance of a car at that price level wearing a Suzuki badge. Rivals in this class can be found in the shape of four wheel drive Hybrid versions of the Vauxhall Grandland X, the Range Rover Evoque P300e and the Peugeot 3008 Hybrid, but they all cost slightly more than this Suzuki. The segment leader, Mitsubishi's Outlander PHEV, is (in equivalent 'Exceed' trim) almost the same price as this Suzuki. If you're considering similarly sized Crossover PHEVs like plug-in versions of the Ford Kuga and the Citroen C5 Aircross, bear in mind that they're only 2WD, which is why they're significantly cheaper.
The Across is certainly well equipped, with leather upholstery, heated front and rear seats, a heated steering wheel, Dual Zone Automatic Air Conditioning, an auto function opening tailgate and a 9-inch central multimedia touchscreen. There's lots of camera safety kit too, including an autonomous braking 'Pre-Collision System' (PCS), 'Lane Tracing Assist' (LTA) and 'Dynamic Radar Cruise Control' (DRCC), which use a millimeter-wave radar and monocular camera. There's also a 'Blind Spot Monitor', 'Road Sign Assist' and 'Rear Cross Traffic Alert'.
Cost of Ownership
Where the Across starts to make a lot of sense in the running costs. With the battery size and alternative drive modes, it is possible to commute with the car and never have the petrol engine actually come on, thus giving the benefits of a full EV. Then, when needed, say for longer trips, or even to recharge the battery level, the engine can be used sparingly. You can even charge it from a 3-pin plug so even the need for a dedicated home wall-box charger is almost negated.
Suzuki suggests that the car is capable of a combined economy figure on the WLTP cycle of 282mpg. As usual in plug-in territory, this isn't ever likely to be replicated by the average owner. As a feather-foot, we suppose 80-90mpg might theoretically be possible but your realistic average is going to be much less than that - and certainly less than you'd get from an equivalent diesel model. We've already given you the WLTP driving range (46 miles); as usual with this type of car, around 25 miles is more realistic. The CO2 figure is an impressive 22g/km, meaning a consequent a Benefit-in-Kind tax rating of just 6%.
Charging takes around five and a half hours using a 230V/32A connection. The charging process can be programmed for a week on a day-to-day basis, including the facility to simultaneously charge the battery and pre-heat or pre-cool the cabin. The warranty is 3 years/60,000 miles, which does seem a little behind the curve these days, especially given that Toyota offers a 5 year/100,000 mile warranty on its hybrid vehicles. Thatcham rates the car in group 39E for insurance purposes.
Summary
In moving a little further up-market and adopting full-Hybrid technology, Suzuki had to start somewhere and re-badging established Toyota technology is as good a place as any to begin. Like the Suzuki's Swace (another re-badged Toyota), the changes here over the donor model are slight, but the value proposition is reasonable when you take specification into account.
Otherwise, the benefits here are pretty much as with any other SUV plug-in hybrid in this class. You'll have to ask yourself whether you really need 4WD in such a car; if you don't, there are significant savings to be made with other rivals. You might also ask yourself whether you really need to plug in. Again, if you don't, a self-charging Toyota RAV4 Hybrid makes a much more cost-effective alternative. If this Suzuki's blend of virtues hits the spot for you though and you're offered the right deal, we wouldn't necessarily dissuade you from an Across. Maybe though in the future, Suzuki can return to its own brand of more individual engineering. For the time being though, this car might suit its model range just fine.