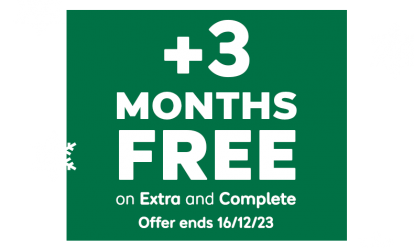 With 12 months of cover, new customers get an extra 3 months for free*.
*Added after 12 months, excludes Basic cover. New customers only. Ends 16/12/23, 7am.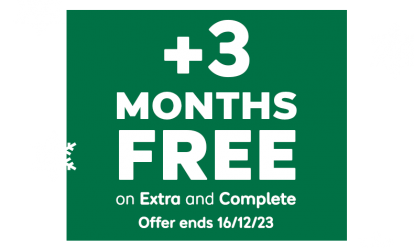 BY ANDY ENRIGHT
Introduction
Although the exotic 22B will always be the ultimate collectors Impreza, much debate rages about what is in fact the best Impreza ever. There are proponents for the special edition RB5 model but most votes would be cast in the direction of the P1, a two-door model developed by Prodrive to counter the threat of grey import cars from Japan and to offer European customers an official and very special Impreza of their own. It wasn't around for long, it received rave reviews and it has gained a cult status, so don't expect to find P1s cheap, but track down a decent example and you'll have a car that could well be a modern classic.
Models
Models Covered:
2 DOOR SALOON 2.0 TURBO [P1])
History
Dave Richards, erstwhile team boss of the Benetton and BAR Formula One teams and Prodrive chairman, is the man we have to thank for the Subaru Impreza P1. Convinced that a fully homologated European two-door Impreza would be the perfect answer to the flood of STi grey import models that was beginning to overwhelm dealers, Richards met Subaru President Tankada in early 1999 and outlined his plans for the car. This was no small job as the two-door Impreza body style wasn't officially imported and had to go through a costly type approval process.
Based on the Impreza WRX STi Type R, the P1 featured a chassis better suited to European roads and driver characteristics. A quicker steering rack was initially announced but was quickly dropped because it made the car's nose feel too nervous over broken tarmac surfaces. Cars appeared in UK dealerships in May 2000 and the full UK allowance sold out within a year.
What You Get
Developed as a joint venture between the Japanese factory, Oxfordshire-based Prodrive - the people who helped Subaru to international rally success - and Subaru (UK), the P1 (Prodrive One) was offered only as a two-door saloon with a revised version of the rally-going engine with recalibrated electronic controls to develop no less than 280bhp, 69bhp more than the standard Impreza Turbo. Combine that with a big-bore exhaust, quick-shift gear linkage, 17-inch titanium-finish alloy wheels and freshly tweaked suspension, and you've got the fundamentals of something rather special.
Subaru (UK) had two clear goals when developing the new P1. One was to make the top Impreza faster than the Lancer Evo VI produced by Mitsubishi, also highly renowned for its international rally successes. The second was to win back buyers who'd deserted Subaru's official dealer network to buy more powerful Japanese-market specification Imprezas from 'grey' importers. At the time of launch, this fastest-ever Impreza enjoyed official factory status and was supplied with a factory-backed three-year, 60,000 mile warranty.
The P1 was only ever offered in Sonic Blue, a colour similar to the World Rally cars, and the eagle-eyed will notice detail differences from the cooking Impreza Turbo such as the front and rear spoilers styled by McLaren F1 designer Peter Stevens. The mirrors, door handles and side skirts are colour-matched to the body and the way ahead is lit by huge Hella 90mm driving lamps, again from the rally car. A rear window wiper on a saloon is an unusual but welcome feature.
The main interior changes of note for the P1 were superb Recaro front seats which locate the driver an inch or two lower than in the Turbo, grey suede-effect trim plus Prodrive-badged floor and boot mats. Original buyers got six speakers but had to choose - and pay extra for - their own sound system. Air conditioning was standard and, given the popularity of the standard Turbo with the light-fingered, it was as well that the P1 had a full Thatcham Grade One alarm and immobiliser.
What You Pay
Please fill in the form here for an exact up-to-date information.
What to Look For
Although Subaru have developed an almost peerless reputation for reliability, the P1 isn't without its foibles. Before we delve a little deeper into the car's quirks, there are some big issues that will need addressing. The first is to make sure that that the car you are looking at is a P1. There have been cases of people dressing imported Impreza Type Rs up as P1s and passing them off at a profit, so check for all the tricky to alter details such as the stamp on the suspension strut that reads 'Subaru UK.' If it has a 'Fuji Heavy Industries' stamp, you could well be looking at a ringer.
Secondly, invest in a full inspection and HPI check. Because of their high resale value, it's often economical to put a badly crashed P1 back on the road where a less valuable WRX STi would be written off. Lastly, get an insurance quote before you go. If you're young, you may struggle to get cover at all.
The P1 is a solid piece of engineering but typical faults include failing rear dampers and warped front brake discs. A brake upgrade is one of the first things many P1 owners invest in and it's well worth it if you're going to extract maximum benefit from this amazing car. The alarm bracket in the engine bay is prone to failure, creating a distinctive rattle and the paint on the rear wing frequently bubbles. The alloy wheels are very susceptible to kerb damage and very few P1s will have escaped some sort of front spoiler/tarmac moment, often when negotiating driveways or multi story car park ramps. Remember that the P1 likes the best grade unleaded you can find and does not respond favourably to a splash of 95RON.
Replacement Parts
(2001 Impreza P1 approx.) Routine services will add up to around £450 and are due every 7,500 miles. A brake upgrade tends to run to around £1,200 for all four wheels and the most popular replacement tyres, the Toyo Proxes T1, will be just over £100 a corner. Minor accident damage isn't too expensive, with a new wing and door with painting and fitting adding up to almost £1,000 but watch out for that aluminium bonnet. That's a very expensive piece of gear.
On the Road
Performance is as strong as you'd expect from a car that packed a claimed 280bhp and weighed just 1,295kg. To put that into perspective, a current Ford Focus 1.6 Zetec weighs a good deal more. Many owners who subsequently dyno tested their cars found that the P1 was in fact churning out a figure closer to 300bhp. Small wonder that it was so devastatingly quick cross country. The manufacturer figures of a sprint to 60mph in 4.7 seconds and a top speed of 155mph in no way communicate how apocalyptically rapid the P1 feels when the turbocharger comes on stream, all four tyres hook up, the steering weights up beautifully and the car slides all four wheels apiece at a tiny slip angle out of your favourite corner. It's completely addictive.
The P1 retains the standard Impreza Turbo's drivetrain that normally proportions that 280bhp 60/40 between the front and rear wheels. When the going gets sticky, though, it sends the power to the wheels with the best grip. The engine's response is benign when pottering about town but the suspension feels firm over typical urban surfaces, only really coming into its stride when the car is flying like a skimming stone. The P1 appreciates being picked up by the scruff of its neck and flung at a set of bends, the damping feeling perfectly attuned to speeds that may well get you locked up on a typical British B-road. The two-door shell is based on the stiffened WRX rally car body and has been further strengthened by such means as a solid rear bulkhead. All that provides an extremely rigid platform on which to mount completely revised suspension. The Prodrive engineers sorted through 22 different suspension and steering specifications before selecting what they reckon is the ideal set-up for razor-sharp handling and limpet-like grip in a car that will still be comfortable over long distances.
Torque, the engine's pulling power, has also been increased substantially from 214lb/ft to 260lb/ft, at the same 4,000 rpm. Though that seems a high torque peak on paper, the spread of mid-range punch is so wide you know you'll always be rewarded with a solid shove in the back no matter what gear you're in. Even in fifth it will surge from 50-70mph in under seven seconds. There is a penalty to all this performance, however - and predictably, it's in the area of fuel consumption. You'll do well to average more than about 18mpg if you use the car hard and even on a run, the figure probably won't rise much above 25mpg, exactly what the car manages in the EC combined cycle test.
Overall
Drive a P1 for any distance and it's hard to escape the notion that this is quite simply the best Impreza Subaru ever made. Reviews for the current models sometimes claim that the Impreza's time has come and gone. It's clear when the Impreza's time was and it was 2000. If you can get hold of a P1, it's an experience that you can't afford to miss. Current cars can't match the vitality of its steering, the rawness of its power delivery nor the sheer vibrancy of the driving experience. Have we progressed? In some areas undoubtedly but if you're a Subaru fan, this is as good as it gets.