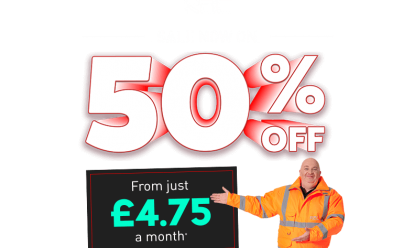 Get covered in our half price Breakdown Cover sale from just £4.75 a month.* We're the UK's best breakdown provider as voted by Auto Express drivers 2021.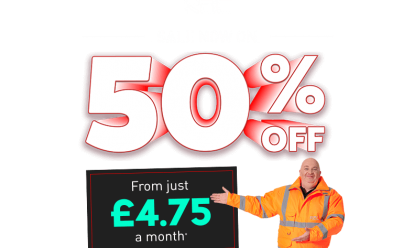 By Andy Enright
Introduction
The Subaru Forester may have made its name as an estate car that could do a little bit of off-roading, but in third generation form, it morphed into something quite different. It joined the mainstream and chased the SUV pound, with a particularly polished approach in the mildly facelifted MK3 form we look at here. Mainstream is relative though. It was still a Subaru and that meant characteristic 'boxer' engines, a focus on engineering over glitzy marketing and driving characteristics that majored on fun.
They make great used buys as well, with ultra-rugged four-wheel drive mechanicals and owners who tend to use the vehicles but not abuse them. While this third generation model has yet to build the cult status that its predecessors enjoyed, that does mean that the canny used buyer might well be able to sniff out a real bargain.
Models
5dr SUV (2.0 petrol. 2.0 diesel [X, XS, XC])
History
There aren't too many brands that can boast the sort of fanatic customer devotion and loyalty that Subaru can but even that resource is finite. Subaru's problems with the rising strength of the yen meant that many of its cars grew increasingly expensive and the third generation Forester was a model saddled with just this problem. Originally launched in 2008, the Forester was eased subtly away from the smaller marketplace for 4WD estates and closer towards the much larger one for compact SUVs and Qashqai-like Crossover models. Early Subaru models were sold here alongside farm machinery and beneath the plush polish you get in today's Forester, a bit of that same rugged appeal still remains, creating in this car a much tougher, more solid-feeling product than you'll find in soft-roading competitors.
The range was very mildly facelifted in late 2010 with some attention paid to improving interior quality as well, and it's these late Mk 3 models we examine here. Other changes introduced for the 2011 model year brought greater pulling power, lower emissions and greater refinement to the diesel variant that most customers chose. This model was offered for sale right through to Spring 2013 when a Mk 4 Forester appeared.
What You Get
In third generation guise, this Forester finally evolved from rugged estate to become taller and wider and therefore something better resembling the kind of RAV4 or Freelander-style small SUV that sells in big numbers these days. This change didn't seem to make much difference to the way people perceived this car when the MK3 version was first introduced in 2008 and the mild mid-term facelift tweaks visited upon this improved version didn't make a huge difference either. Hardly surprising really since on the outside, they amounted to little more than a smarter chrome finish on the front grille and more compact wing mirrors.
Inside this revised MK3 Forester, a revised instrument binnacle and a re-designed steering wheel try to lift things a bit but the overall effect here is still anything but sophisticated, with the emphasis on hard-wearing durability rather than slush-moulded style. Probably, that's as it should be, for it all feels in keeping with this Subaru's rugged remit and certainly seems to have been built to last. And anyway, there are compensations. The seats are brilliantly comfortable and visibility around and about from the huge glasshouse is exceptional.
In the back, there's far more legroom than you'll find on comparable small SUVs, though as usual in this class of car, three adults will feel rather squashed, though they can at least recline the backrest for greater comfort on longer journeys. The boot meanwhile, offers 450-litres of space, extendable to 1,610-litres should you decide to flatten the 60/40 split-folding rear bench. Plus the front passenger seat can also be flattened if that proves not to be enough. This car is also better suited than most of its rivals to the carriage of heavier loads thanks to the standard fitment of self-levelling suspension.
What You Pay
Please contact us for an exact up-to-date valuation.
What to Look For
You are joking, right? In all seriousness, very little goes wrong with the Subaru Forester. In 2011, Warranty Direct named it the fourth most reliable SUV you could buy, being pipped by Honda's HR-V and CR-V as well as the Suzuki Grand Vitara. Look for signs of overzealous off-road action which usually means hedge scrapes in the paintwork, chewed alloy wheels, dented exhaust boxes and possibly misaligned suspension. The interiors have proven hardwearing although the dashboard mouldings can creak and rattle.
Replacement Parts
(approx based on a 2012 Forester 2.0 diesel) Parts are pitched a good deal above what you'd expect to fork out for Vauxhall or Ford spares but Subaru counters that you'll need to buy them less often. A replacement headlamp unit will cost in the region of £275, whilst an exhaust is around £450. Tyres are around £90 a corner.
On the Road
The Subaru experience always starts with a simple turn of the key. Even if you know nothing about cars, you'll notice immediately that there's something different about the gruff engine note, the tell-tale trademark of the horizontally-opposed 'Boxer' engine layout you'll find in everything the company makes. This, more than anything, marks out Subaru's commitment to 4WD, with the engine specifically designed to combine with the company's renowned Symmetrical All-Wheel Drive system.
Overall
The Subaru Forester may have made a big leap to the mainstream with the third generation model but it remains a car that constantly surprises and delights with its engineering solutions. Especially in post-2010 facelifted form.
If none of this means much to you and you just want a pretty SUV with a raised seating position, you'll probably still find the Forester a bit left-field. Not to worry, Honda will sell you a very nice CR-V instead. Forester buyers demand a bit more of their cars and if that occasionally means that used examples look as if they have been used a little, then so be it. A diesel Forester makes a very desirable used buy. Those looking for real bargains may prefer to sit on their money a little while longer, but what price can you put on this much fun, even if it's disguised so discreetly?