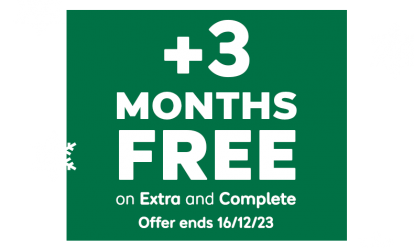 With 12 months of cover, new customers get an extra 3 months for free*.
*Added after 12 months, excludes Basic cover. New customers only. Ends 16/12/23, 7am.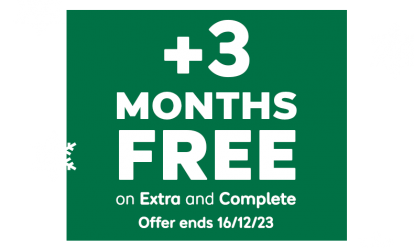 BY GRAEME ROBERTS
Introduction
It was a bit hard to see at first just where the Forester fitted into the Subaru scheme of things. On the face of it, they'd come up with a four-wheel drive Impreza hatchback somehow developed into a square-rigged estate. The point being?
As ever, the wily Japanese had done their homework and insisted (as they would) that the Forester would be in strong demand. The desire for heavy, macho looking off roaders was waning but the public love affair with four-wheel drive wasn't.
For proof they pointed to successful 'sports utility' 4x4s like Land Rover's Freelander, Honda's CR-V and Toyota's RAV4. Subaru also reckoned they'd found a niche for buyers who wanted a more car-like package (probably because they lacked the resources to engineer a full-blown RAV4 rival themselves).
The company already partly met this need with models like the Impreza and Legacy but those were essentially cars with 4WD traction for occasional tricky circumstances. Hence the Forester rode a little higher than its siblings; it wasn't a full-blown mud-plugger but could realistically tackle forest tracks, muddy car parks and boggy bridle paths. But under its shiny new skin, the newcomer was nonetheless something of a 'parts bin special' and shared even its dashboard with the Impreza.
Models
Models Covered:
5-door 4WD estate: [1997-2002] 2.0, 2.0 turbo [GLS, S Turbo]
History
Subaru launched the Forester in the UK in September 1997, with two-litre power, manual or automatic transmission and a single five-door estate body style with GLS trim. Though this 'base' car was initially priced on the wrong side of £17,000 (to be fair, it was quite well equipped) the importers demanded another £2,100 for an All Weather Pack which added such things as a sunroof, air conditioning and heated seats.
More significantly, the turbo version was launched in October 1998, and this was, believe it or not, effectively a high-riding estate derivative of the Impreza Turbo. You didn't have to give up all the delights of your misspent single days just because you'd now got a family and lived on a farm
In April 2000, cosmetic changes were made to both models and the entry-level price was dropped £1,400. There was a mild facelift for both the front and rear ends, plus a 'roomier' rear seat with triple three-point seat belts and three rear head restraints. Early 2001 saw the Forester S-Turbo get a 7bhp power boost, dropping the rest to sixty time down to a very brisk 7.7 seconds. It also received cruise control as standard as well as a black carbon-effect fascia centre panel.
What You Get
There were no fewer than 23 separate storage spaces throughout the car, including a special fishing-rod compartment and even a plastic bucket in the spare wheel. Its purpose? According to the importers, it depended upon your mood - washing up or chilling Chardonnay
Even the so-called 'basic' version came with power steering, remote central locking, electric windows and mirrors as well as headlamp washers, driver and passenger airbags and ABS. The 'All Weather Pack' marketing-speak was, for once, accurate, as it included an electric sunroof and air conditioning as well as heated front seats and door mirrors, an electric de-icer element to free the windscreen wipers from a frozen screen and, on the active safety front, side airbags (not on early cars). Second generation models are notably tidier inside.
What You Pay
Please fill in the form here for an exact up-to-date information.
What to Look For
Forester-spotters should note that front fog-lights are the only external give away to the optional All Weather Pack's otherwise hidden appearance. Inside, look for the 'A/C' button, labels for side airbags and, on post-facelift examples, cruise control.
Check for thrashed turbo models and signs of over-enthusiastic or incompetent off-road driving (especially underbody damage). A service history is essential to get the best sell-on prices and the air conditioning, massive sunroof and seat heaters of the All Weather Pack are also highly desirable. Subaru parts are usually rather expensive, so check your intended purchase carefully.
Replacement Parts
(Based on Forester 2.0 approx.) These are pricey. The clutch assembly comes in three separate sections which collectively add up to around £175. Front brake pads are around £75, a full exhaust (which also comes in three sections) about £330 including catalyst and an alternator (exchange) around £120 or £405 new. A headlamp is about £140.
On the Road
You won't see the Forester championed on the RAC Rally of course - but then in a sense, he doesn't really need to. Under the boxy skin, this car is based heavily on the mechanicals and suspension of the mid-sized Impreza turbo, the car that earned Subaru so many World Rally Championships for manufacturers.
In the early S-Turbo version, rest to 60 takes just 7.9 seconds - enough to enable the Subaru to easily take on performance-orientated 'lifestyle' estates like Volvo's V40 2.0T or Audi's A4 1.8T Sport Avant. Both these two-wheel drive rivals are slower and more expensive. Even if you go for the base 16-valve, 2.0-litre version, performance is still brisk. Zero to 60 is dispensed in less than 11 seconds with the top speed a respectable 110mph.
Whichever Forester you select, the design features a lower centre of gravity than any of its full-time four-wheel drive rivals, yet it still offers that extra ground clearance - over a Legacy - that could make all the difference on bumpy tracks. Subaru learned the value of this in the forests of Carlisle, the gravel of New Zealand and the snow and ice of Scandinavia.
What it means in real terms, however, is high-speed stability and handling that are the equal of many of a class-leading family saloon. The wider track and retuned suspension of the facelifted models sharpens things still further here, plus of course that four-wheel drive system means that traction on wet and slippery roads can be taken for granted.
Overall
You won't buy a used Forester for all its gadgets - or for its luxury ambience (optional leather-trimmed examples are about). The key appeals are the 200mm of ground clearance and the promise of as much four-wheel driving ability as you can probably cope with.
Compact and wieldy, it's big on practicality, room and versatility and, though plastics quality could be better, has a standard of fit and finish equal to the best Japanese family saloons.
None of this will come as a surprise to existing Subaru owners, however. The company has always been dominated by an engineering-led culture, like another famous Japanese manufacturer. Unlike Honda, however, who demonstrate their technology on the world's racetracks, Subaru prefers to concentrate on rugged, rally-proven and unusually styled production cars. Once smitten, most used buyers come back for more.