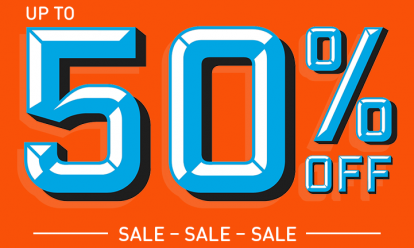 Get covered in our half price Breakdown Cover sale from just £7 a month.* We're the UK's best breakdown provider as voted by Auto Express drivers 2021.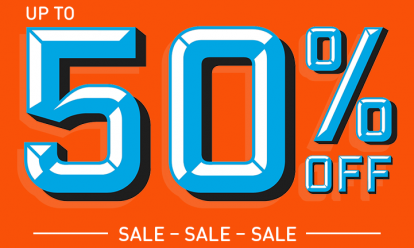 By Jonathan Crouch
Introduction
The Superb has long been the standard-bearer for Skoda's model line-up and gained a fresh lease of life in this more sophisticated 'B9'-series third generation guise, first launched for the 2015 model year. This version was still as class-leadingly spacious as its predecessors but managed to match that practicality with smart, contemporary styling for both Hatch and Estate body styles. It was more sophisticated under the skin too, with lighter, stiffer underpinnings that improved driving dynamics and efficiency, while also allowing for the fitment of extra hi-tech driving aids. The result was a very complete package that proved likeable to live with.
Models
5dr family hatch 'Estate - (1.4 TSI, 1.5 TSI, 2.0TSI, 1.6 TDI, 2.0 TDI 150PS, 2.0 TDI 190PS)
History
The name 'Superb' smacks of self-aggrandisment doesn't it, but it's actually an important nameplate for Skoda, dating back to 1934 and an original design that established this Czech maker's forward-thinking automotive credentials. Amongst other things, this pre-war model showcased overhead valve engines, hydraulic brakes and a four-speed gearbox, technology that was cutting edge for the period. And it was gracefully styled too, justifying a name borrowed from the Latin 'superbus', meaning 'proud' or 'stately'. It would be a long time before the brand would bring us another model - this car - that would again truly justify that terminology.
The first and second generation modern era Superb models we saw in 2001 and 2008 certainly didn't. The first of these, based on stretched Volkswagen Passat underpinnings, was prompted by an initial request from Czech President Milos Zeman who'd come to Skoda wanting a large luxury saloon, having been embarrassed by the previous need to use German cars for his official duties. Surprisingly successful, this design justified development of a MK3 version that featured much more Czech DNA, based on a platform stretched from the brand's cheaper Octavia model. This time, buyers got an estate variant too, as well as a five-door version offering a clever 'Twindoor' rear liftback arrangement giving the look of a saloon but the versatilty of a hatchback. In both cases, the market's medium range Mondeo D-segment got a brilliantly spacious, excellent value contender, but one that in styling terms was dowdy and dull - the kind of car your dad would choose. The safe, comfort-orientated handling suited that perception too.
It all meant that when it came to this third generation model line-up, it simply wasn't going to be enough for Skoda to once more bring us something big, sensible and decently priced. This car needed a more dynamic feel, a dose of technology and, most of all, a sense of style. In short, it needed to justify its name. This MK3 version, launched here in the Summer of 2015, was ready to offer all of these things. Though even more practical than before, it was more fashionably distinctive. Plus installation of the Volkswagen Group's lighter and more advanced MQB platform opened up for buyers the potential for sharper responses, as well as a whole raft of up-to-the-minute technology and greater levels of efficiency. This 'B9'-series design sold in its original form until mid-2019, when it was significantly facelifted. It's the pre-facelift models we look at here for a used car perspective.
What You Get
This third generation Superb was a larger car than its predecessor, but that's not the perspective you get from first glance. Somehow here, this Skoda looks more compact and agile than its B6-series predecessor and the previous model's boxy, forgettable shape here developed into a stylish silhouette that Chief Designer Jozef Kaban and his team evolved from their dynamic 'VisionC' concept car. Clean-cut lines, smoothly shaped surfaces and sharp edges were integrated to create one of the most striking and elegant designs in the sector. From a side perspective, you appreciate the flowing shape of the extended roofline and the extra length of this design: it's 28mm longer in hatch guise and 23mm longer if, like the majority of buyers, you choose the Estate bodystyle.
Take a seat behind the wheel and as you enter, you might admire a classic Superb touch - an umbrella that sits in its own waterproofed compartment. As the door closes with a reassuring 'thunk' and you take a seat inside, you find yourself in a cabin that's simpler, cleaner and classier than the interiors of earlier Superbs. This may not be quite a Mercedes S-Class for the masses but it's still very nicely finished indeed.
The console is dominated by a colour infotainment touchscreen, this one either 5-inches, 6.5-inches, or, as here, 8-inches in size, depending on the trim level of the car you've selected. Either way, it's the clear and intuitive portal through which you access the usual stereo, phone and informational functions, plus of course the sat nav system if fitted. Most models had this screen with 'Smartlink' functionality which enables access to 'Apple CarPlay' and 'Android Auto' technology that'll replicate all of your smartphone functions into the system, so use of your preferred apps and your favoured forms of social media will be no problem.
In the rear, you start to fully appreciate the benefit of this third generation model's 80mm increase in wheelbase. The designers could have used this to further increase legroom but there wasn't really any point given that in offering 157mm of space to stretch out, the previous model was already easily class-leading in this respect. Elbow room was improved though, so it's easier to comfortably transport three adults over long distances than it would be in any other car in this sector from this era. And out back? Get your stuff over the rather pronounced boot lip and you'll find that the 625-litre space on offer is 39-litres bigger than you'd get from a Volkswagen Passat, 84-litres bigger than a Ford Mondeo and a huge 95-litres bigger than a Vauxhall Insignia. Unfortunately, the cargo floor isn't completely flat but it can be if you choose the Estate model and select the optional variable-height boot floor. In that Estate model, there's a 660-litre boot that can be extended to 1,950-litres on demand.
What You Pay
Please contact us for an exact up-to-date valuation.
What to Look For
In our ownership survey, we struggled to find many people who didn't like this Skoda. A few Superbs made between the end of 2018 and mid-2019 may not provide sufficient pulling power at low speeds but this can be solved with a simple dealer software update. There were issues with some electrical functions on some 2015-era examples due to an incorrectly installed cable clamp in the fuse box. And the anti-trap software on some Superbs from this period might not work when the sunroof is closing. The rear wheel bearing housing on some Superbs built in August 2017 could shatter because the metal wasn't hardened correctly during manufacture. If your car is affected, it will need to have new housings fitted at a Skoda dealer. And the driver's airbag on a few Superbs made in early 2018 might not inflate quickly enough in a collision and will require a new unit to be installed to fix the problem. Otherwise, it's just necessary to look out for the usual family hatch issues - kerbed alloys and evidence of damage from unruly children on the interior plastics. Obviously, you'll want a fully stamped-up service history.
Replacement Parts
(approx based on a 2015 Superb 2.0 TDI 150 excl. VAT) A pair of front brake pads are between £27-£60 - depending on brand. Think around £27-£50 for a set of rear pads. A pair of front brake discs start at about £72-£116 - for rear discs, think about £41-£86. Air filters sit in the £12-£20 bracket. Oil filters cost around £8-£12. A fuel filter is around £12-£18. A wiper blade is around £31. A radiator is £110-£150. A thermostat is around £15-£17.
On the Road
On the move, as ever in a Superb, the ride and refinement are exemplary. What changed with this 3rd generation model though is this car's dynamic demeanour. Thanks to the adoption of the Volkswagen Group's lighter, stiffer MQB chassis, the car feels surprisingly agile through bends you'll be able to attack with a little more gusto thanks to reasonably feelsome steering and a standard XDS+ Electronic Differential Lock that reduces understeer and improves stability as you turn. Under the bonnet, most original customers wanted a TDI diesel: possibly the entry-level 1.6-litre 120PS unit but more likely one of the 2.0-litre TDI powerplants.
You'll probably end up with a 2.0 TDI 150PS model, since that's what original sold in greatest numbers, this variant capable of making 62mph from rest in 8.8s, yet still returning 68.9mpg on the combined cycle and 108g/km of CO2. If you want this kind of frugality with a bit more pace, then a 190PS version of this engine is also available and both these 2.0-litre TDI variants were offered with the extra-cost option of 4WD. Those Superb buyers in search of petrol power have the choice of a couple of 1.4-litre TSI derivatives at the foot of the range. These develop either 125 or 150PS, with the more powerful unit featuring clever ACT technology for more efficient returns. This 1.4 TSI unit was replaced by a 1.5 TSI powerplant in 2018. At the top of the line-up lie a couple of 2.0-litre TSI derivatives that come only with the DSG auto gearbox that's optional on other models. There's a 220PS 2WD version and a flagship 280PS 4WD model.
Overall
In third generation form, this Skoda Superb did at last shrug off its dowdy image. It's a car that can do more than simply courteously court more mature buyers with a comfortably spacious laid back demeanour. Depending on the variant you choose, it can offer Golf GTI performance, supermini-style economy or leather-lined luxury. It can drive itself in traffic, park itself and connect you to the internet. And, as an ownership proposition, it's full of little practical touches that make life just that little bit easier.
This then, was a far more convincing flagship for Skoda's developing impressive model line-up, offering real luxury in an everyday package that proved to be a huge step forward for loyal Superb buyers. We'd highly recommend it as a used buy. If you're buying in this segment, we think it's one you have to try.